Ronaldo's Champions League records in numbers - which sides has he played & scored against most? All the stats
The Portuguese superstar set yet another milestone on Wednesday and we've crunched the numbers behind his incredible Champions League career to date.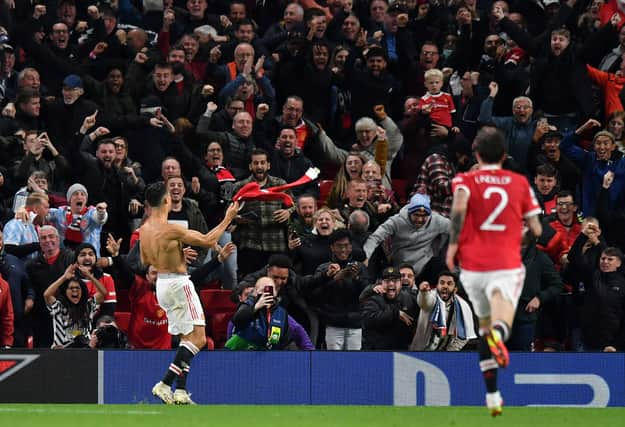 Cristiano Ronaldo set yet another phenomenal record on Wednesday night, when he played his 178th match in the Champions League.
That's one more than his ex-team-mate Iker Casillas managed during his distinguished career, making Ronaldo the player with the most appearances ever in Europe's elite competition.
When did Ronaldo make his Champions League debut?
The five-time Ballon d'Or winner began his illustrious European career in rather underwhelming circumstances, by losing 2-1 away to Stuttgart in 2003.
Aged 18 at the time, Ronaldo lined up alongside senior professionals such as Gary Neville, Rio Ferdinand, Paul Scholes, Ryan Giggs and Ruud van Nistelrooy.
His first Champions League campaign ended prematurely in the last-16 when the Red Devils were dumped out by Porto, as a future United manager infamously sprinted down the Old Trafford touchline.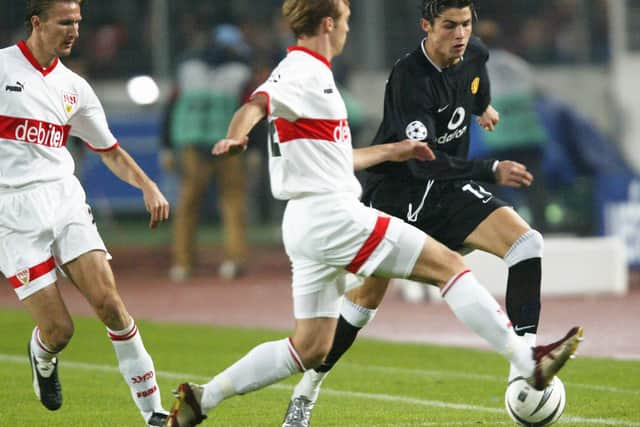 Which side has Ronaldo played most for in the Champions League?
Of his 178 Champions League appearances, 54 have come for United, while 23 occurred in his three-year stint at Juventus.
However, it's with Real Madrid he played most often in the competition, just the mere 101 Champions League appearances for Los Blancos.
Which side has Ronaldo faced most often in the Champions League?
Fifty-one clubs have come up against the prolific attacker over his 18-year Champions League career, none more so than French outfit Lyon.
Ronaldo has faced them 12 times in the competition and has represented United, Madrid and Juventus against Lyon.
Second are Atletico Madrid whom Ronaldo has played on 10 occasions, then Borussia Dortmund (9), followed by Bayern Munich (8) and Juventus & Ajax (7).
Ironically, he has never played an English side more often than United, who he has met four times in Europe, the same number as Tottenham Hotspur.
Which Champions League side has Ronaldo scored against most?
That unwanted accolade goes to Ronaldo's former side Juventus, whom he scored 10 times against in just seven appearances.
The former Sporting Lisbon winger has netted nine against Bayern and Ajax, and seven against Atletico Madrid, Dortmund and Schalke over the years.
In terms of scoring ratio, Ronaldo's best efforts have come against Swedish club Malmo. He played them twice in 2015 and scored six goals from those matches, an average of three per game.
Which Champions League clubs has Ronaldo beaten the most?
The forward has beaten Atletico and Lyon six times each - more than any other opponent - but that's no surprise given they're the sides he's played most in the Champions League.
He has enjoyed a win percentage of 83% against Roma (five from six meetings) and has a 100% record against APOEL, Sporting Lisbon, Dynamo Kiev and Liverpool, all of whom he's played more than three times.
Which clubs has Ronaldo least enjoyed facing?
Despite Wednesday's result, Villarreal have proved something of a bogey team for Ronaldo in Europe - prior to this week he'd played them four times and not won once.
Surprisingly, Young Boys remain the only club the Portugal captain has played more than once in the Champions League and not beaten - in fact, he's lost on both occasions he's come up against the Swiss side.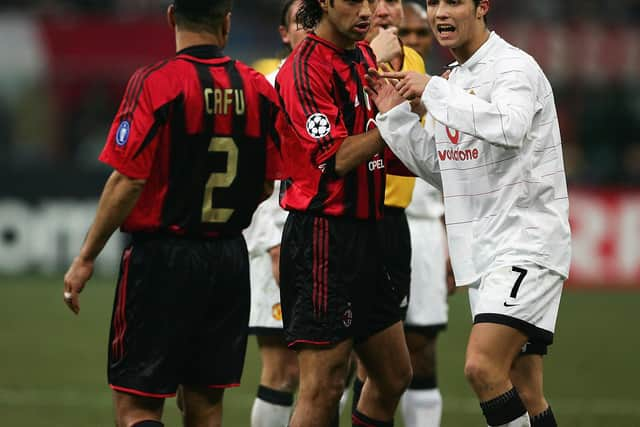 Ronaldo also has failed to beat Fenerbahce and Stuttgart in the competition, although he's only met them once respectively. The 36-year-old has also lost more to AC Milan in the Champions League (three from six) than any other side.
Ronaldo has only been sent off once in his 178 European appearances, and that came against Valencia in 2018 while playing for Juventus.
How many times has Ronaldo won the Champions League?
It's five European glories for Ronaldo, the first of which came in 2008 with United. He went on to guide Madrid to four triumphs in five seasons between 2014-2018.
Since the competition was rebranded in 1992, no-one has won the Champions League more than Ronaldo, although Paco Gento did win the European Cup with Real Madrid on six occasions during the '50s and '60s.