Opinion: Solskjaer deserves credit for Villarreal victory - in-game decisions decided the outcome
Ronaldo may have stole the headlines on Wednesday, but the United boss laid the foundations for his late winner.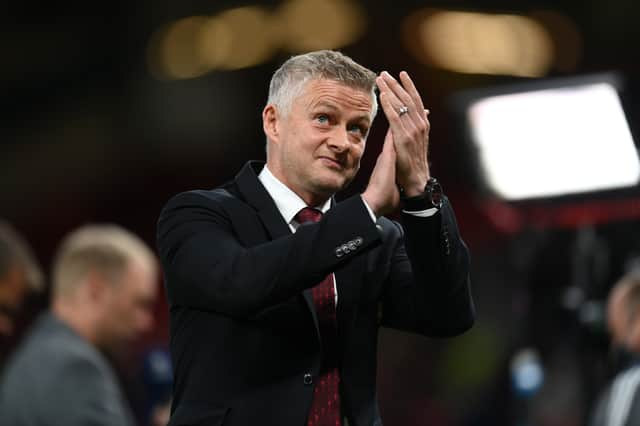 It's becoming an all too familiar script for Manchester United: rely on a moment of magic to bail the team out in the dying embers.
In nine matches this season we've seen it three times already, during victories away to Wolverhampton Wanderers and West Ham United, and those sort of dramatic late wins only fuel the thought that United often lack a coherent game-plan.
It's easy to roll out the regular platitudes for Ronaldo during such virtuoso moments and against Villarreal, the Portugal star came away from a game he really had little impact on over 90-odd minutes, with all the headlines and plaudits.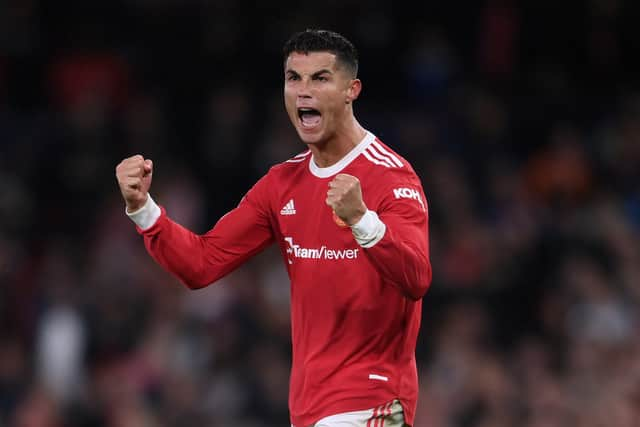 But to solely praise Ronaldo overlooks so much of what led to this result: David De Gea's goalmouth heroics, Jesse Lingard's deft assist, United's mental fortitude, the Old Trafford crowd, and of course, Solskjaer's sideline selections.
In-game changes swung the balance
Indeed, the Norwegian got most of the big decisions on Wednesday spot on, and choosing to play with two up front in the latter stages proved a pivotal choice. It may seem like the obvious change to make when chasing a lead, but had United conceded late on then the knives would have been out for Solskjaer again
Instead, his substitutions changed the game in a positive manner, with United playing an unconventional 4-2-2-2 shape. Even the formational alteration was an astute insight and the United boss recognised Villarreal's midfield weren't dominating possession with the same authority as they demonstrated in the first period.
Suddenly, Nemanja Matic and Scott McTominay were finding a plethora of forward passes, and despite Paul Pogba enjoying another impressive performance at Old Trafford, there was a recognition United needed more defensive output in the centre. With 15 minutes left the Frenchman was replaced by Edinson Cavani, who partnered Ronaldo up top and played a crucial role late on as he harried the opposition defence into repeated errors.
It was something Bruno Fernandes even acknowledged in his post-match interview: "We finished the game with two strikers, where we know that any ball into the box, they will be alive for anything. Edi and Cristiano, they are always alive," he told BT Sport. "That's why we started to do more crosses when Edi came on and we get the goal. We are really happy for that."
Keeping perspective
Galvanised by an electric Old Trafford atmosphere, the change in shape and personnel also saw an increase in pressing from Solskjaer's men, which was only amplified by Lingard's even later introduction.
The midfielder was portrayed as the pantomime villain last time out in the Champions League, but on Wednesday his neat tap pushed the ball perfectly into Ronaldo's path right at the death.
Even prior to the game, Solskjaer's decision to line up in a 4-3-3 shape instead of his customary 4-2-3-1 was inspired, and two central players would have struggled to match Villarreal's three experienced central midfielders.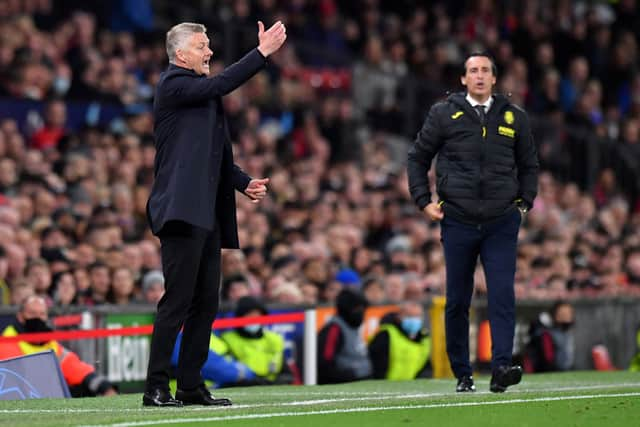 That's not to jump to definitive conclusions, as is par for the course after every United game, and the former Cardiff City and Molde manager has undeniably demonstrated errors in judgment with more regularity than the rest of his top-four counterparts, but credit is rightly deserved for Wednesday's game.
Even some could argue that certain decisions, such as leaving the substitutes so late and not providing Diogo Dalot with more defensive support, were errors on Solskjaer's part in an encounter which was billed as 'must-win' in the build-up.
While that was evidently just another sensationalised overreaction, the pressure would have again intensified on this United squad had they dropped points against their adversaries from that Europa League final in May.
Instead, the Red Devils are second in their Champions League group and could still head into the upcoming international break top of the table, should they beat Everton on Saturday and other results go in their favour.
Until Solskjaer wins that first trophy, he'll continue to be judged on results - and there's no mistaking just how big Wednesday's win was in lifting the spirits of United fans, players and staff.