The 37-year old is only one year into a two year deal since returning to Manchester United last summer but has reportedly asked to leave the club in the current transfer window.
Since the news broke, a variety of clubs from across the globe have been linked with the international superstar including the likes of Chelsea, Bayern Munich and PSG.
The most recent reports are claiming that a wealthy Saudi Arabian club has offered the six time Ballon d'Or winner a deal worth €300 million for his services.
However, new United head coach Erik ten Hag recently addressed the Portuguese captain's situation in a press conference.
Here is the latest news from the ever developing Ronaldo saga:
Erik ten Hag: "We made a statement and nothing has changed"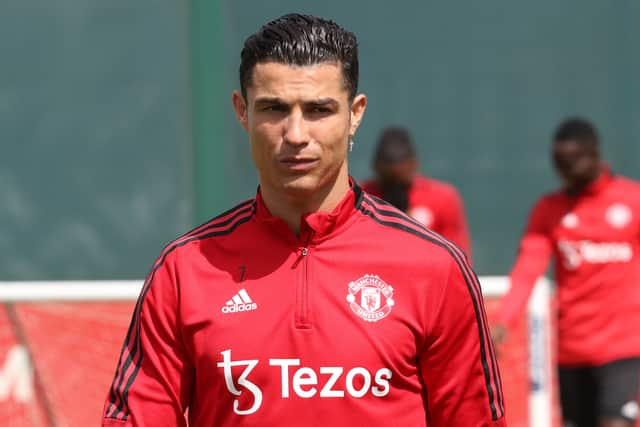 Speaking to the press ahead of United's friendly match against A-League outfit Melbourne Victory, Erik ten Hag has said that "nothing has changed' regarding Ronaldo's situation.
The 37-year old did not travel with his teammates to Thailand and remained absent for the Australian part of their tour.
The head coach said: "We made a statement and nothing has changed."
He had previously confirmed that Ronaldo was part of his plans for the new season, saying: "We are planning for Cristiano Ronaldo for the season and that's it. I'm looking forward to working with him. Cristiano is not for sale.
"He is in our plans and we want success together.
"He's not with us and it's due to personal issues. I spoke with him before this issue came up.
"I had a conversation with him and I had a good talk. That is between Cristiano and me."
Saudi Arabian club offer Ronaldo €300 million
This morning, reports coming from Spanish publication AS claim that a club in Saudi Arabia have offered the attacker a bumper deal to join them.
The site claims to be confirming reports first published by TVI and CNN Portuguesa, saying that "the Portuguese star has received an offer of 300 million euros to go and play for two seasons in Arabia."
The report says the club's identity is not known and that the proposal would take the form of €30 million paid to Manchester United as a transfer fee, €250 million paid to the player over two seasons and the remaining €20 million going to intermediaries.
Cristiano Ronaldo next club odds
At the time of publication, Ronaldo is odds on to remain a Manchester United player by the end of this current transfer window.
Oddsmakers have him staying at Old Trafford priced at 4/7 while Chelsea remain the most likely destination, should he leave, at 3/1.
Bayern Munich are currently 9/2 and former club Sporting Lisbon are 12/1.
Further down the market are PSG, Real Madrid and Jose Mourinho's Roma at 25/1 ahead of Barcelona and Newcastle United at 33/1 and Arsenal at 40/1.