It looks like Anthony Martial will be on the move next month after Spanish side Sevilla made a formal approach to take the player on loan for the remainder of the season.
The German stated that Martial was keen to leave in order to secure more regular game time, but that no approach had been made for the 26-year old.
Los Nervionenses are currently second in La Liga and could be set to beat a host of Premier League clubs in the race to land Martial.
Here is everything we know so far about the situation:
Is Anthony Martial joining Sevilla and how much is the transfer fee?
According to SkySports, Sevilla have made a straight loan proposal for Martial that will run until the end of the season and does not include an option or obligation to buy.
Manchester United have yet to respond to the offer and, while the club are open to offers for the Frenchman, Ralf Rangnick has confirmed that any deal must be right for his club.
What has Ralf Rangnick said about Anthony Martial?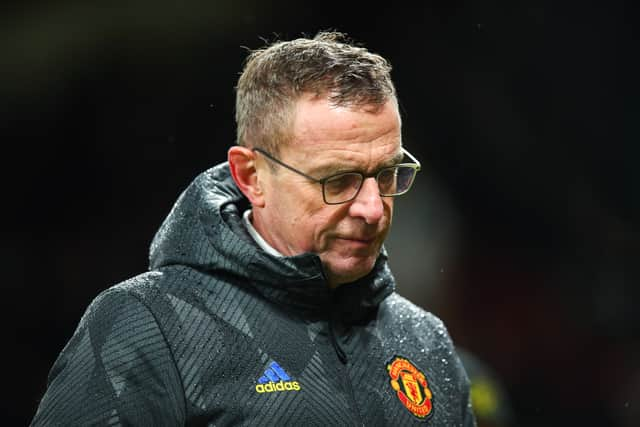 Manchester United interim head coach Ralf Rangnick confirmed he held talks with Anthony Martial earlier this week about his future.
At that time, no club had shown any formal interest in signing the French international.
He said: "He (Martial) explained to me he's been at Manchester United now for the last seven years and he feels it's the right time for a change, to go somewhere else.
"I think in a way this is understandable, I could follow his thoughts but on the other hand, it's also important to see the situation of the club.
"We have Covid times, we have three competitions in which we still have high ambitions and want to be as successful as we can be.
"I told him listen, as long as there is no club showing interest in him, and it should not only be in the interest of the player it should also be in the interest of the club.
"So far, as far as I know, there has been no offer from any other club and as long as this is the case he will stay."
Who else is interested in signing Anthony Martial?
Ever since regular game time became harder to come by for the French forward, speculation has linked him with several clubs in the Premier League and across Europe.
Newcastle United and West Ham were the two main Premier League sides that were touted as possible destinations for the 26-year old.
Everton have also been linked, as were the likes of Real Madrid and PSG.
Since SkySports broke the news, the SkyBet market on Martial to sign for a club before February 3 has moved drastically in favour of Sevilla.
The Spaniards were 2/1 to sign Martial yesterday and have now moved in to 11/10.
Meanwhile, Newcastle United and West Ham have moved out to 12/1.