Man City: Pep Guardiola's longest winning runs analysed as latest Premier League charge heats up
The Blues have won seven in a row in the league, but they have some way to go if they're to beat their own record for most consecutive victories.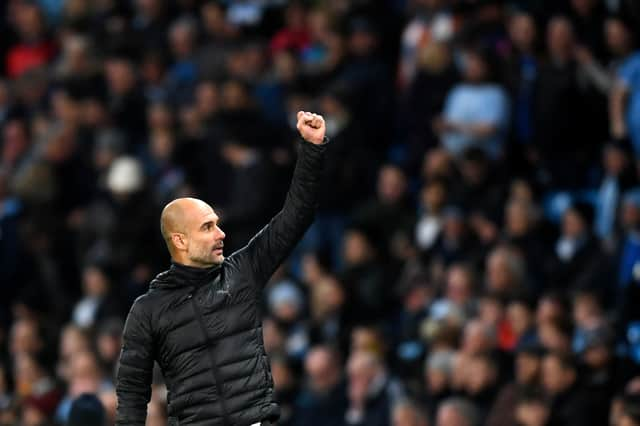 Their current run began after losing 2-0 to Crystal Palace at the end of October, although they began the following month with a superb win against Manchester United.
The Blues then beat Everton, West Ham United, Aston Villa, Watford and Wolverhampton Wanderers before the demolition of Leeds.
Pep Guardiola's men have also won two Champions League games in that period - against Club Brugge and Paris Saint-Germain - but did lose to RB Leipzig in their inconsequential last group game.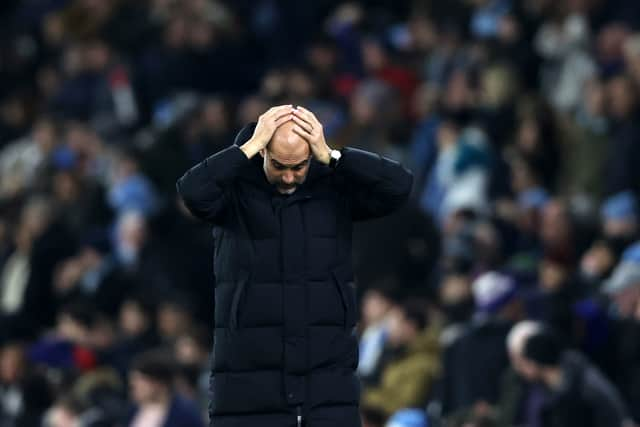 Putting together an incredible winning streak is nothing new for the Catalan, and we've had a look back at his best runs in Premier League history.
Seven- 20/10/18-04/12/18
City began the 2018/19 season superbly and were intent on becoming the first side in a decade to retain their Premier League crown.
After a 0-0 draw with Liverpool in October, City smashed Burnley 5-0 with five different scorers netting for Guardiola's side.
They followed that up with wins against Tottenham Hotspur, Southampton, United, West Ham United, Bournemouth and Watford, before a 2-0 loss at Stamford Bridge brought the run to an end.
With City currently on seven straight victories, that means another win over Newcastle United at the weekend and it'll be Guardiola's fourth-longest winning run in the league.
Fifteen- 03/02/19-10/08/19
A dip in form over the winter of 2018/19 resulted in City losing four out of nine matches, and suddenly Liverpool were in the driving seat to claim a first Premier League crown.
However, a run of 14 straight wins at the end of the of the season ensured the Blues just pipped Jurgen Klopp's men to the title. They needed an excellent run with Liverpool themselves winning their final nine games and ending on 97 points.
City also won the first game of the following campaign, before a 2-2 draw with Spurs ended their ridiculous streak.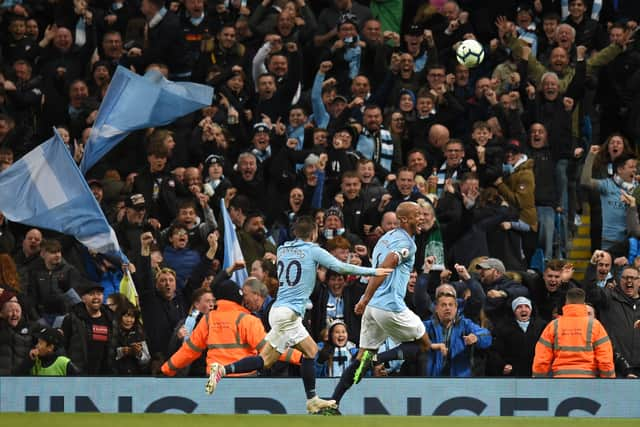 Among the highlights of that 15-game spell were a 6-0 hammering of Chelsea, a 2-0 victory at Old Trafford, and Vincent Kompany's rocket against Leicester City in the penultimate game of the season, which handed Guardiola's side a crucial 1-0 win.
Fifteen- 19/12/20-02/03/21
Incredibly, the Catalan coach put together another 15-game winning sequence two seasons later.
On 15 December 2020, a 1-1 draw with West Bromwich Albion left City in ninth place in the league after 13 games, with few giving them a chance of claiming another title.
But Guardiola had other plans, and his use of a striker-less system meant opposition sides simply could not find a way to stop City winning. The 15-game run began with a 1-0 over Southampton in mid-December and stretched to the start of March 2021.
It was actually a 2-0 loss at the Etihad in the Manchester derby with brought an end to their streak, but by that stage Guardiola's men had effectively wrapped up another top-flight triumph.
Wins over Chelsea, Tottenham, Everton and Arsenal were impressive during that spell, although their best performance came in a 4-1 victory at Anfield.
The 15-game league run also coincided with City winning 21 games in a row in all competitions, which remains a record for a top-flight English side.
Eighteen- 26/08/17-27/12/17
After a difficult first season in England, Guardiola was not short of those questioning his ability to manage in England's top flight.
He soon put those arguments to bed with a record-breaking 100-point campaign, during his second season in charge.
An 18-match winning run played a huge part in achieving that monstrous tally, with the streak beginning on 26 August 2017 as an injury-time winner from Raheem Sterling ensured City beat Bournemouth 2-1.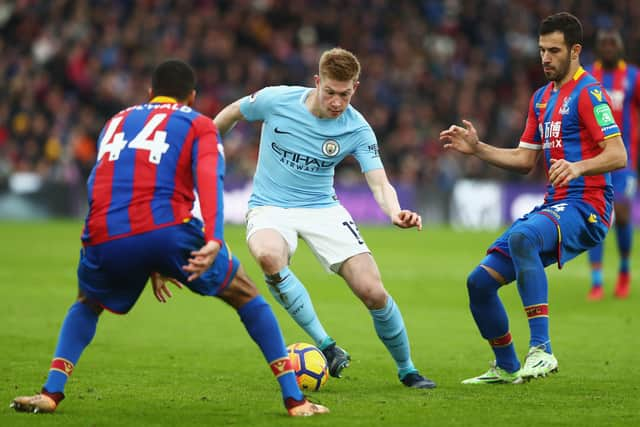 Soon after, the Blues put five past Liverpool and Palace respectively, as well as netting six against Waford, and beating Stoke City 7-2. There was also a 2-1 win at Old Trafford to celebrate, as well as a thumping 4-1 win against Tottenham.
But the run came to an end on New Year's Eve as Palace held City to a goalless draw at Selhurst Park and, to this day, 18 consecutive wins remains the most in Premier League history.
But with City currently on seven straight victories, could they possibly be closing in on another top-flight record?