Fernandinho has described his return to Athletico Paranaense as a 'dream', after the former Manchester City captain completed a move to the Brazilian side.
The midfielder rejoins the club 17 years after he left them to join Shakhtar Donetsk, and was handed the No.5 five jersey by his first team.
"Without a doubt, I am fulfilling a personal wish, a dream to wear the Athletico shirt again," Fernandinho said as he addressed the media.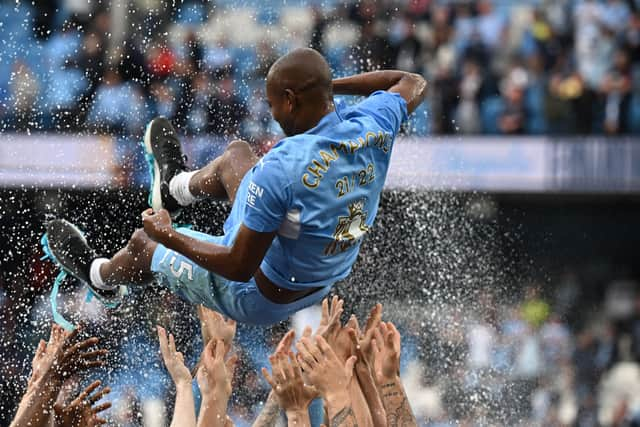 The midfielder also confirmed he plans to retire when his two-year deal at Paranaense ends, and said he wanted to: "Establish a brand that will end my career playing for just three clubs: two in Europe and one in Brazil.
"I'm very happy," he added. "I thank my family, which has always supported me in this decision. Not only my heart, but all of us ended up speaking louder at that moment.
"We had numerous proposals, from several different clubs, from Brazil and abroad. But the most sensible decision was to return home and try to deliver my best here at Athletico now."
Paranaense are currently third in the Brazilian top flight after 14 games, with the season running until November.
It's unclear when Fernandinho will make his 'second debut' for the club, although he's unlikely to play in their next match when they face Libertad in the Copa Libertadores during the early hours of Wednesday morning.
However, Paranaense have eight matches scheduled for July and he is expected to play for the club next month.