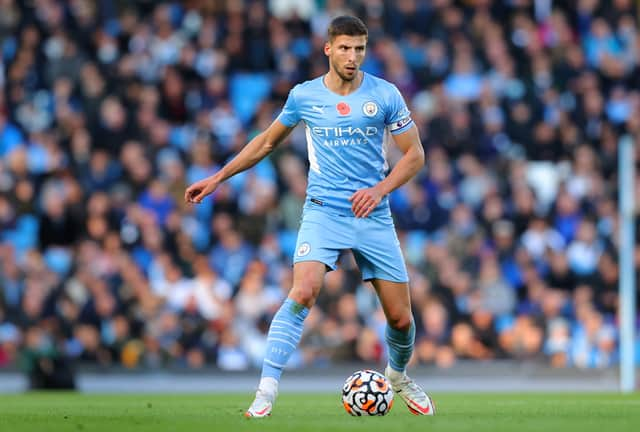 City, of course, were beaten by Chelsea in the final of last season's competition and, while it was a hugely disappointing day for the team, Dias explained why it should be viewed as a positive step.
"We have the same ambition as we have always had. We always want to win. Not more, or less, we are just in our process. It will come," said the 24-year-old.
"We cannot think too much about it or too much ahead, we just need to think about things day by day, doing things right and we can. Last year [after the final], someone said to me: 'Ruben, we didn't lose it today, we just came a little step closer'.
"It is another step and that made a lot of sense to me at the time. It made me feel like we are on the way and it takes time, but you have just got to keep the process and keep believing in doing things right. We need to be aware that we are doing what we need to do. We just need to keep doing it and it will come."
'We know how strong Leeds will be'
Dias was speaking ahead of City's Premier League encounter with Leeds United on Tuesday and said Marcelo Bielsa's men will represent another tough test at the Etihad.
"They are a different opponent to Wolves [who City beat on Saturday], but it is another team that is a highly demanding game. The team has a particular way of playing and we know about that.
"The two games against them [last season] are always two very different games from every other in the season. It will be a different challenge and we need to be as ready as we can for it. That is the only thing we can do. We know how strong they will be and we will need to be at our best once again to beat them."
Best to come from Grealish
One player who knows Leeds well is Jack Grealish from his time facing the Whites in the Championship with former club Aston Villa.
The England international was replaced again in last weekend's win over Wolves and has netted just once in the league this season. However, Dias is convinced Grealish will find his best form soon and will only improve with time.
"One hundred per cent sure [the goals will come]. I don't think he is struggling, it is just the way things are. It is always a process," the Portugal international said.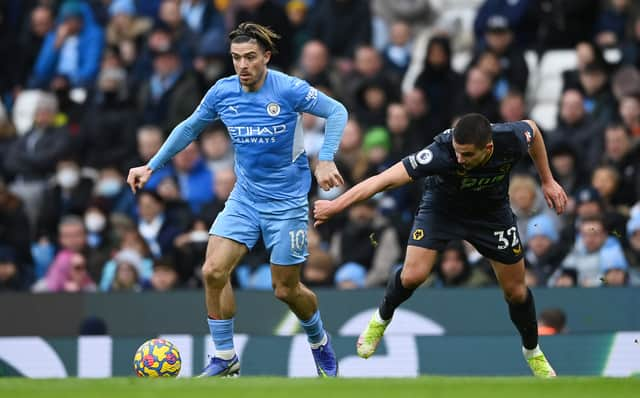 "Jack has been doing great this season, improving everyday and he has been coordinating himself more with the team. In his position, that is a process that sometimes takes time. Jack is a wonderful player, he has got a lot to add to our team and has a lot of quality. With time and with the process, only good things can come for him."
Asked about the depth of quality in City's ranks, Dias said: "I think you can only take positives from that competition. Competition makes you reach higher, makes you better and makes you want to be the best.
"It is only healthy to have it and healthier than not having it. I believe everyone has their own ambitions and that is the most important part, because whenever you might be in a certain place, it just keeps you grounded and awake.
"To have competition, it is good to have quality around you and we have a lot. That is one of the biggest reasons why our team is so successful."