Raheem Sterling has claimed it would be 'selfish' to speak about his contract situation ahead of Manchester City's Champions League semi-final first leg against Real Madrid.
However, the England international seemed to imply that talks about any new deal are on hold until the end of the season.
The attacker's current contract at the Etihad expires in 2023, meaning he could begin negotiations about a potential free move away from City in just nine months' time.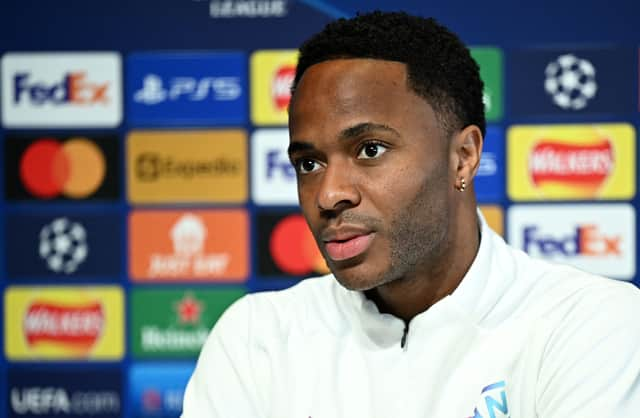 Sterling could also be the subject of transfer interest this summer, with clubs looking to capitalise on his devalued price, and he has been linked with a move to AC Milan in the last week.
The City No.7 was asked about his future in Monday's pre-match press conference ahead of the first leg with Real, but was giving little away.
"At the minute, I'm just happy to be playing, happy to be contributing to the team. I think that's the most important thing," the former Liverpool man said.
"At this period, I think it would be selfish of me to speak of any contract situation. I'm just happy to be playing football at the minute and we'll see how it goes at the end of the season."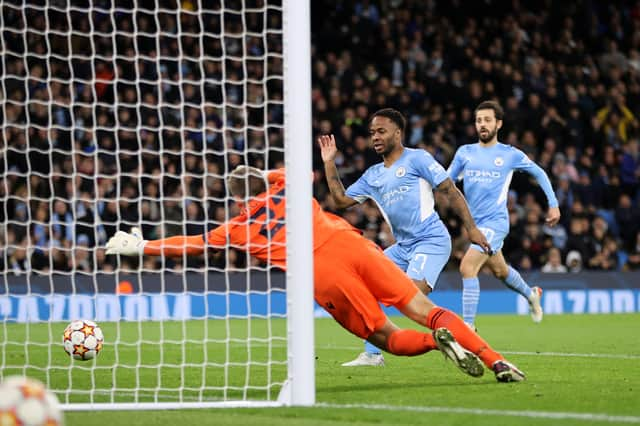 Targeting Rooney's record
A goal for Sterling against Real on Tuesday would see him become the outright second highest English scorer in the history of the Champions League, a record he currently shares with Paul Scholes.
Sterling has netted 24 times in Europe's elite competition, and is just six short of the English record set by Wayne Rooney.
However, like his future, the City forward responded coyly when asked whether he'd like to overtake Rooney in that particular scoring chart.
"It's like anything… When you make your debut, then it's the next thing: score your first goal," he said.
"And as a human, you always look to be better and improve. I always try and see. As a player, a forward, to be playing and scoring and making assists and contributing to the team is a massive thing. It's where you get your confidence from. That's what I am out there for.
"It's a team full of competition. It's the competition that makes you thrive. When you are performing you want to keep scoring and making assists. Sometimes you have to understand there's a lot of great players in the team.
"I'm playing and contributing a lot more [than last season]. I am in a good mood, good spirits. The team is in the semi-final of the Champions League and fighting for the title. I couldn't ask for much more. I am in good spirits. If I can get the English record, that's what I will do."