The Sky Blues have suffered several injuries so far this season, while Aymeric Laporte is yet to feature after having surgery on his knee this summer.
Guardiola has made several changes to his team during the summer transfer window, including the signings of Erling Haaland, Kalvin Phillips and Manuel Akanji, while Gabriel Jesus, Fernandinho and Raheem Sterling were amongst several first team players to depart.
City didn't play this weekend after their match with Tottenham Hotspur was postponed after Her Majesty Queen Elizabeth II passed away on Thursday.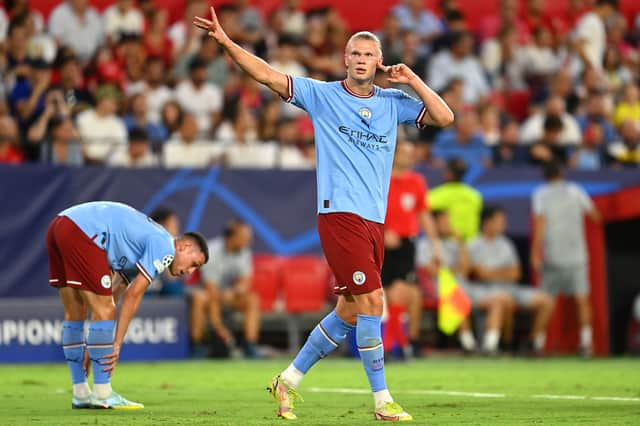 Despite injuries and a busy schedule before the Champions League group stage comes to a close, Guardiola is looking to his squad to perform well in all competitions.
"We want a team to win tomorrow," he said in his pre-match press conference. "It is the World Cup [soon] and we have to be [up] there in the Premier League. But in the Champions League we have to qualify.
"We won the first game and in the Champions League at home you have to be strong. We are lucky that we don't [have to] travel. Most of them [the squad] are going to play both games."
Laporte returned to full training on Tuesday morning but Wednesday's game is too soon for the Spanish international to feature.
"I don't think so [that he'll be on the bench against Dortmund]," Guardiola said.
"[His] Training session yesterday was partial, today complete. I spoke with the doctor, he needs a little more volume on his leg but in general he's going well."
The Sky Blues have several former Dortmund players in their ranks, including Haaland, Akanji, Ilkay Gundogan and Sergio Gomez.
Guardiola is hoping those with knowledge of Wednesday's opponents can work in City's favour.
"They know these players better than I know these players.," he said. "They can have a benefit. But also, they know the players better as well, so maybe that can work for us."
Haaland is the Sky Blues' top scorer in all competitions and netted twice in their 4-0 win against Sevilla last week in their Champions League opener.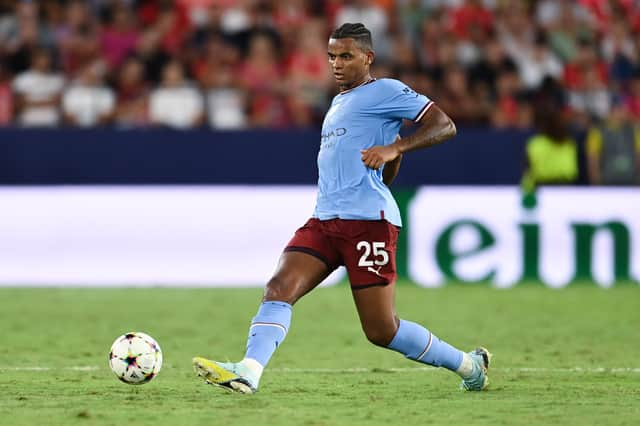 With Dortmund's familiarity with the Norwegian's style of play, Guardiola knows his team can't solely rely on Haaland against Dortmund.
"Imagine a striker makes 50 runs and does not get the pass, he does not make the runs any more,'' Guardiola said. "We have to make decisions and the players have freedom and intentions.
"It is not a big problem for me, but we will need to work together whether we go to the left, the right or to try and score a goal."