Pep Guardiola has said he would 'love to talk' about Erling Haaland's imminent transfer to Manchester City, but is unable to at present.
It has been widely reported that the Borussia Dortmund striker is set to join the Premier League champions ahead of the 2022/23 season, with deal potentially announced this week.
It is believed the Norwegian will become City's joint-highest earner and he chose to join the club above European rivals Real Madrid and Bayern Munich.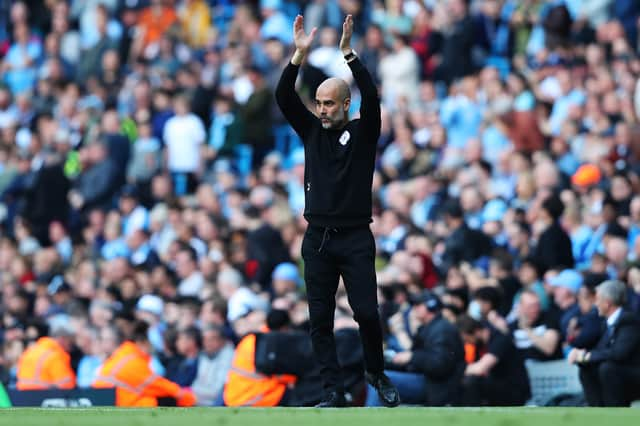 Transfer guru Fabrizio Romano has said the striker has penned a deal until 2027 and the transfer will be announced later this week, for a fee that is 'closer to €60m than €75m'.
Unsurprisingly, Haaland was the main topic of conversation in Tuesday's pre-match conference ahead of the Premier League clash against Wolverhampton Wanderers.
"Everyone knows the situation," Guardiola responded to a question. "I should not talk about the future, next season. But I should say something.
"Borussia Dortmund and Man City told me not to say anything until the deal is completely done. I am sorry but I am not allowed to talk.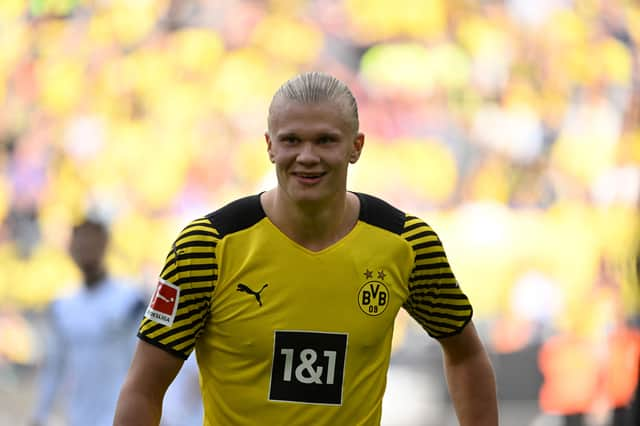 "I'd love to talk, honestly but I can't," he added. "They tell me don't say anything until the legal actions [are done]. We'll have time to talk to talk about that, not because I don't want to, because I can't."
While Guardiola didn't give any update on the transfer, his reply on Tuesday is telling in comparison to when he was last asked about Haaland's potential switch.
"No answer to your question," he said last month. "I have other things in my head rather than what is going to happen next season.
"For many years I never talk about transfer windows especially when we have incredible things to play for this season."
Haaland won't solve goalscoring problems
Despite City's impressive season so far, one in which they sit top heading into the final three league games of the campaign, the team have come unstuck in front of goal on a few occasions.
Guardiola's side have dropped points home and away to Southampton and Crystal Palace this term, scoring just once across those four Premier League games.
This is partly due to the lack of a traditional centre-forward in the senior squad, an issue which would be eradicated should Haaland sign. Despite that, Guardiola insisted the arrival of the talented striker won't fix all of City's problems.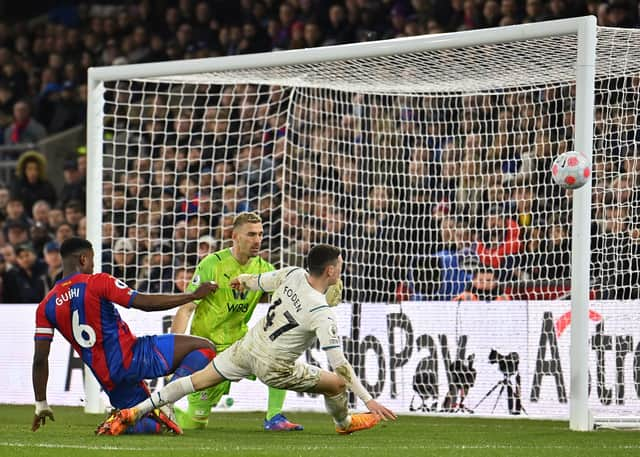 "We have a No.9 right now," the Catalan explained. "We have new players in the squad, some from the academy who come up to the first team next season.
"New players always help to try to be a stronger team, but a good defender will not solve our defensive problems and not one striker will solve our scoring problems.
"Since day one it is like this, apart from maybe one period at the beginning of the season when we started well, but after we dropped. We were consistently scoring lots and conceded few.
"The club always has to have a vision for the future. The decision the club takes I'm always aware and supportive 100 percent."