Manchester City's new signing Sergio Gomez has revealed the incredible impact Vincent Kompany had on his career.
The Spaniard was announced as the Blues' fourth summer signing on Tuesday, arriving from Belgian side Anderlecht.
It was in Brussels that Gomez spent a season playing under Kompany, and Gomez credits the former City skipper with a huge on-field switch.
Gomez had previously played as an attacking midfielder, but it was the ex-Belgium defender who opted to play him at left-back, a position in which he excelled and was voted Anderlecht's Player of the Year last season.
"Everything started with a call from Vincent Kompany, who you all know very well," City's new signing told club media.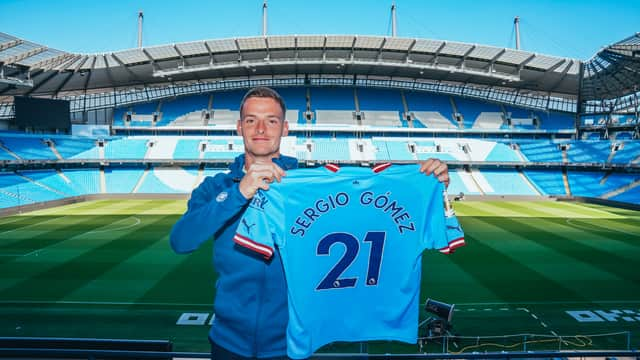 "He told me he thought I could play as a left-back last season. When he told me, I was a bit surprised, but I saw him so convinced that his decision gave me confidence as well to bet on the project at Anderlecht.
"I'm very grateful to him for giving me the opportunity. Now I'm playing as a left-back and I love it. Kompany learnt a lot at Manchester City with Pep Guardiola to become a coach afterwards.
"He used to play a very offensive style at Anderlecht, so I could spend a long time attacking and providing goals and assists."
Gomez also revealed he spoke to Kompany before making the move to the Etihad.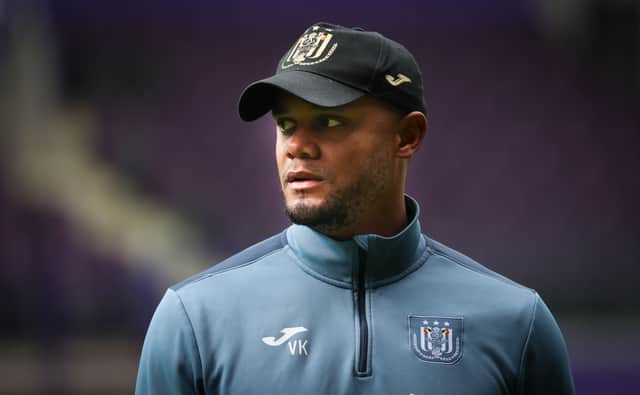 "It was a pride working with him from the first day," said City's new No.21. "I used to watch Manchester City when I was younger and he was the captain of the team. He was a role model for everybody.
"To me, it was an honour working with him and I'm very grateful to him for everything that happened last season at Anderlecht.
"I spoke to him a few days ago. I told him about an option to move to Manchester City and he told me he was very happy for me. He said he was proud of me for this big step in my career."
Guardiola has already confirmed Gomez will remain with the team this season and compete for a starting berth at left-back. He could also make his debut this weekend when the champions travel to Newcastle United.