That would bring the club's summer arrivals up to five, along with Stefan Ortega Moreno, Kalvin Phillips, Erling Haaland and Julian Alvarez, although the latter's signing was actually confirmed in January.
But Guardiola is not expecting further additions before the market closes. "Forget about it," he responded when asked if there would be more incomings.
"No, I'm very very pleased [with the team]. Not much in terms of numbers but there is incredible versatility in this team and a huge quality - even the young academy lads. The quality is there, it's just [they have to] push each other to another step this season. If nobody moves, nobody leaves, I think nobody's coming in."
What Gomez will bring
Guardiola was also asked what Gomez will add to the City squad, and he explained his versatility is greatly appreciated, before revealing he spoke to the defender's former manager, Vincent Kompany, about the transfer.
"He was a no.10 like Oleks Zinchenko, now he adapts in that position [left-back]. When that happens, [Johan] Cruyff told me all the time that when a winger can play at left-back they will be the best left-back," Guardiola said.
"When a holding midfielder can play as a central defender, they will be the best central defender. It's difficult for players from behind to play forward but not difficult for players to play back.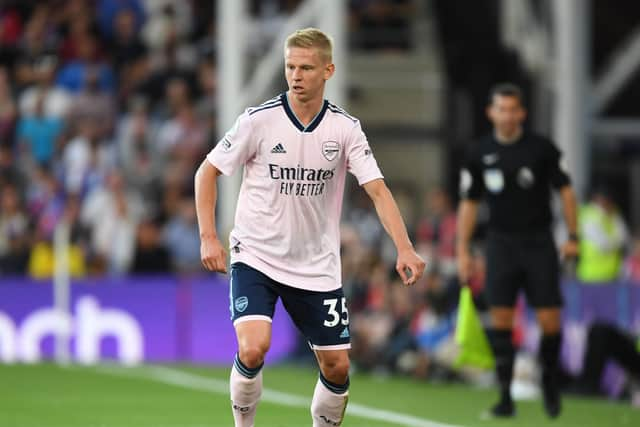 "He was a No.10 but had the quality to do it in the small pockets in the spaces in the middle. After we know him a little bit as a person, and we convince him the way he comes.
"He's so young, he is open to learning. I spoke with Vinny [Kompany], asked a little about him. He has to improve in some departments, that's why he's 21 yeras old and he's going to improve but he's perfect for what we need."
It was initially reported that Gomez would be sent out on loan this season, with the player viewed as more of a star of the future. However, Guardiola explained the club changed their mind in that regard`.
"The first action from the club was to sign him and [send him] on loan," he said. "Maybe Girona, maybe another place. The club were thinking to invest. But the moment we couldn't go through with [Marc] Cucurella because the club decided we wouldn't pay this amount of money for this player, I said: Ok, think about the idea we had before to loan Sergio'.
"We spent time watching him more. I said: Ok, it is perfect for everything: the price, young player, desire. Ok, go for it'. The club, as always, did a perfect job."
City's full-back options
The signing of Gomez means City have four options at full-back now with Kyle Walker, Joao Cancelo and youngster Josh Wilson-Esbrand.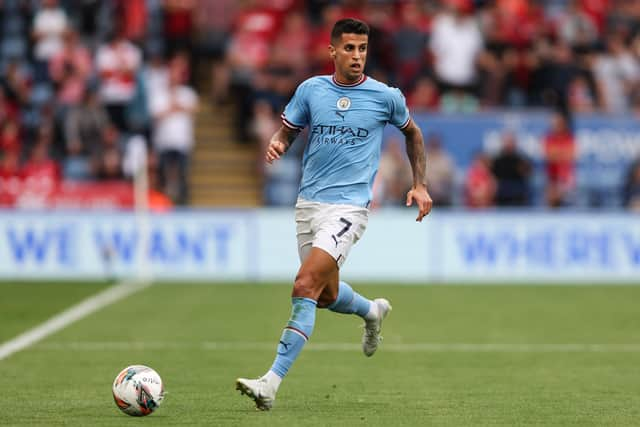 "With Josh, I'm really impressed and really happy," the City boss opined. "We decided to go for another left-back because in the last two years he was injured many times; ACL and hamstrings. I trust his quality but I didn't want to rely on him sustaining [a game] every three days in this demanding league. That's why we needed another extra left-back in this postion."
But Guardiola has other options to call upon if needed, and revealed he has been impressed with another City youth player, Rico Lewis, while John Stones and Nathan Ake can deputise out wide.
"John can play right-back, Joao can play there," said the City boss. "Rico, I'm so impressed with how good he is at just 17 years old. Now I have the feeling that if we have a problem with Kyle and Joao, we have players who can replace [them].
"That's why Sergio came. Now with Sergio, Joao and Josh in that position, we are covered. Even Nathan is an alternative to play there. On the right you have Kyle, Joao, John and maybe Rico.
"We don't have a big squad but we have some players who play in different positions quite well. That's why we were thinking one left-back [in] and not another one. The moment we decided to sign Sergio, the debate for another one was over."