A tight-lipped Erling Haaland admitted that he "could easily make headlines" when asked to define Manchester City's Champions League ambitions this year.
The Dane broke another goalscoring record in the process, becoming the City player to have netted the most times in a single season with months of matches still ahead.
He said: "It's a difficult question. I could easily make headlines with this answer. Of course, the club want to win the Champions League. They've won four out of the last five Premier League titles. They didn't bring me in to win the Premier League because they already know how to win it. So, you can read between the lines.
"I'm here to try to help the club develop even more and to win the Champions League for the first time.
"I knew I was going to score goals because last season, how many did they score? Probably 100. When I saw them without a striker and they were crossing the ball in, I was like 'ah, I'd love to be there!"
"I knew I would score a lot of goals. There is so much potential in this team and I think we can improve a lot. It's an easy thing to say but I could've scored more goals. I missed a lot of chances. But the chances keep scoring."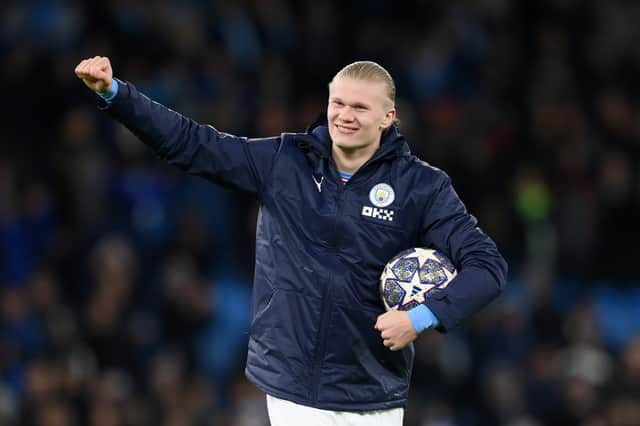 Despite going home with five goals to his name, it was the missed opportunities that played on the 22-year-old's mind after the Champions League tie.
Haaland shared his disappointment at missing chances created by teammates Nathan Ake and Kevin De Bruyne.
He said: "In the first half I could've scored more. I had one with the goalkeeper after a pass from Nathan. I could've had two more in the first half and there were crosses from Kevin, there were possibilities.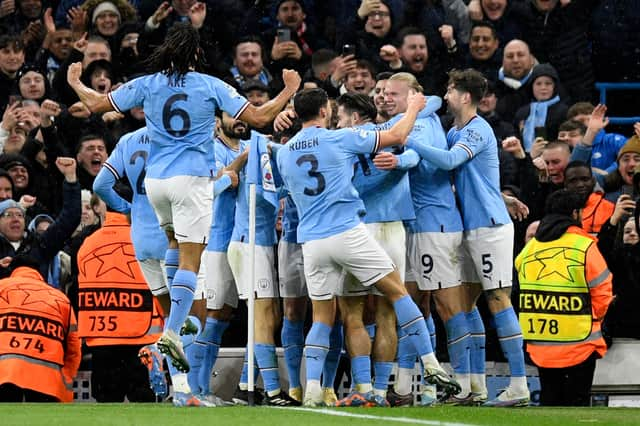 "In my mind, I always have to reach for more and stay hungry. Maybe somebody if they score five goals they are happy… you have to be happy but you have to want more of course."
It's FA Cup action next for Pep Guardiola's side who welcome Championship high-flyers Burnley to the Etihad Stadium on Saturday. The Clarets boss and City legend Vincent Kompany will make his first return to the stadium as a manager before the international break arrives.