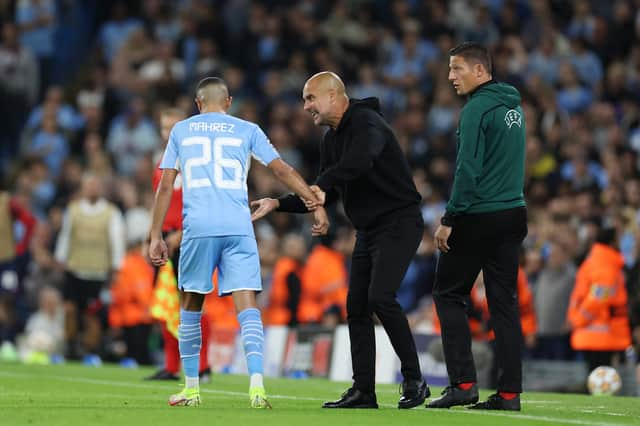 Pep Guardiola has said he loves working with Riyad Mahrez after the pair were involved in a sideline altercation on Wednesday.
The Manchester City manager gave his winger a public telling off during the 6-3 victory over RB Leipzig, in which Mahrez scored from the spot just before the break, but insisted the impassioned instructions he gave out are almost a daily occurrence with his team.
"What I have done with Riyad in that moment, I do it every day in the training sessions. My behaviour is the same there in the training sessions every single day. We are training and speaking about what we have to do and when we don't do it, they have to know that they have to do it.
"I know he wants to do it. I love to work with Riyad and Riyad is a guy who accepts absolutely everything and after, he takes his responsibilities, like a penalty in Dortmund [last season] to qualify for the semi-final [of the Champions League] for the second time in our history, to score the penalty after 1-2 and put it, in the last minute, and score one of the best penalties I have ever seen.
"So I like to work with Riyad because Riyad likes to accept a challenge. But he knows - we spoke in half-time [against Leipzig] one action if you do it and he and Jack [Grealish] didn't do it and they have to do it otherwise Leipzig can score three goals and it can be five or six.
"In that moment it's not time to be nice, it's time to do what we have to do. But I don't have any complaints and I know that they accept it when I tell them something and this is the way to move forward."
Assessing Sterling's impact
Another of City's wingers, Raheem Sterling, came off the bench on Wednesday, and hasn't started any of the last four games for the Premier League champions.
Guardiola was asked about this on Friday and did seem to imply Sterling's levels had dropped in recent months.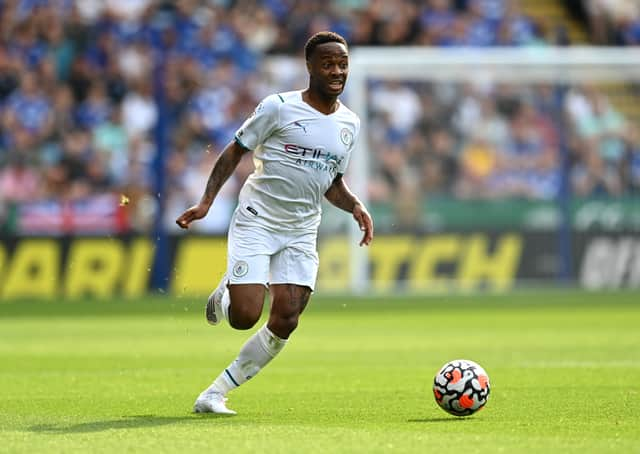 "All the incredible success we've had in the last seasons is impossible without Raheem," said the former Barcelona coach. "He is so important; he reached an incredibly high standard and I tell him: 'this is the standard we need for you, for all of us'.
"I'm pretty sure he'll get it. If he is able to do it, he will do it. I'm so optimistic that he'll have a great season."
No problem with Southgate
Earlier in the press conference, Guardiola had explained that John Stones will be missing for the encounter with Southampton due to an injury he suffered while on international duty.
Despite picking up the knock with England, Guardiola said he had no issues with Gareth Southgate selecting him to play twice over the recent break, despite the defender not yet featuring for City this term.
"Absolutely not," he responded. "Gareth Southagte knows what is best for his team. He tells him to play 90 minutes and 90 minutes. I know my sport scientists are in touch with his people. They know exactly every England player what they need and how they are training.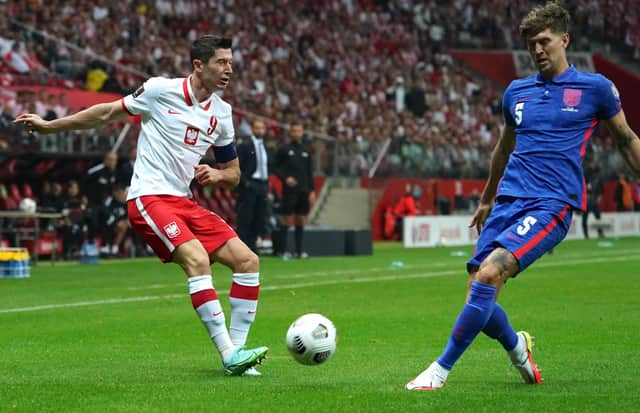 "Gareth Southagte can do what he needs for the players. When the players go to the English team, he is the manager. I know they want to take care of them and they do the best, but the reality is he came back injured.
"Before, he didn't play because Aymeric [Laporte] and Ruben [Dias] were fantastic. They arrived back later, the English players and when he comes back he is going to wait [for] his moment and show his quality that he showed last season with us.
"We want him to be fit because we need him. Now we are in big, big trouble in many departments in the team and have many injuries with many games. Hopefully they can come back as soon as possible."