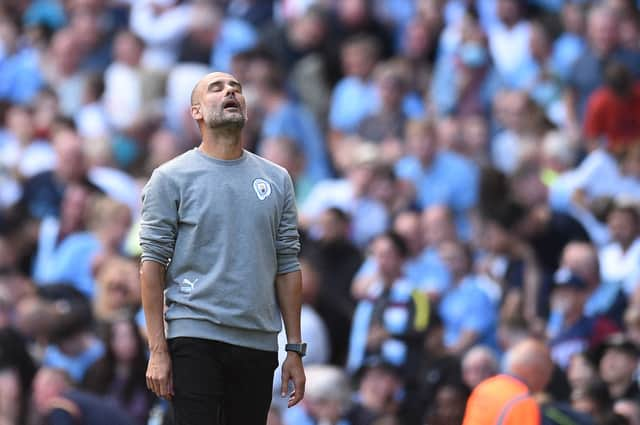 It was a frustrating afternoon for Manchester City on Saturday, as they dropped two points at home to Southampton.
It's a result that leaves the Blues three points off Premier League leaders Liverpool at this early stage of the season, and adds to Pep Guardiola's difficult week.
After such a surprising result, there was plenty to discuss after the game and we've rounded up the best of the Twitter reaction.
Was the Etihad sold out?
There's only one place to start and, after Guardiola's outbursts this week about City fans and attendance at the Etihad, all eyes were peeled at the stadium to see how many blue seats were visible.
With City announcing officially that 52,698 were present, the stadium was almost at full capacity, although a few social media posts on the issue did suggest otherwise.
Should Walker have been sent off?
The game's most dramatic moment saw Jon Moss overturn his decision to send off Kyle Walker and award Southampton a penalty, following a VAR review.
However, social media seemed to think the referee had come to the wrong decision and a spot-kick should have been given against the City defender.
The main stats
City's standards really did drop against Southampton, as the post-game facts and figures showed.
Saints come marching in
While City weren't at their best on Saturday, the same can't be said for the visitors at the Etihad.
'Frustrating afternoon'
Interestingly, few of the City players tweeted after the game on Saturday, but those who did were certainly disappointed by the 1-1 scoreline.
Post-match interviews
Check out what Guardiola, Ralph Hassenhuttl and Phil Foden had to say about the draw.