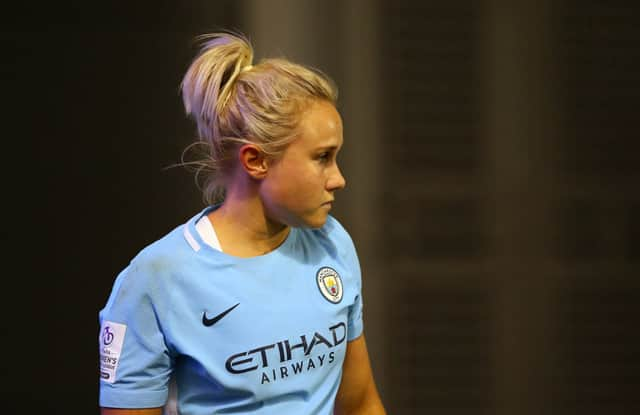 Christiansen confirmed she would be bringing down the curtain on her illustrious career via a statement on her social media account this morning which stated: "I have something I would like to share with you…I am announcing my retirement from International and Club football at the end of the season."
The players retirement means her final appearance is likely to come at the Academy Stadium with her current side Everton due to take on Gareth Taylor's City side in the final game of the WSL season this Saturday.
"To all of the football clubs that have trusted me; Everton, Birmingham City, Manchester City, Olympique Lyonnais and finally here again, Everton; Thank you. To representing my country, there's no greater honour. " said Christiansen.
"Thank you. To my incredible family, friends and representatives, thank you for supporting me through the highs and lows of my career. To the coaches that have taught me the game. You have shaped me as a player and inspired my obsession with football. To all of my teammates over the years, it's been a joy to play with you.
"I have met lifelong friends from all around the world playing this sport. To my sponsors and brands that I have worked with, thank you. You are growing the game.
"Finally, to the incredible fans. You make this game work. What I have achieved is beyond my wildest dreams and being able to choose this ending is something very special. As a young girl kicking a ball around the school field, I had no idea my future would look like this. Dream big.
"To play my final game at Manchester City Academy stadium on Saturday couldn't really be a better ending. In my home city, on some beautiful turf where I played some of my best football. I'm very excited to reveal what's next in due course. Until then, much love and the biggest thank you."