Shaun Goater has said Manchester City and Liverpool cannot focus on their upcoming Premier League fixture against each other, when they return to action this weekend.
England's top two sides face teams in the midst of a relegation battle on Saturday, their final league fixtures before they square off at the Etihad Stadium in what could be a pivotal afternoon in the title race, on 10 April.
The clubs are separated by just one point as the final international break of the season draws to a close, meaning the clash next week could go a long way in determining where the Premier League crown ends up.
But before then, City have to focus on the tricky trip to Turf Moor on Saturday, just a few hours after Liverpool host Watford.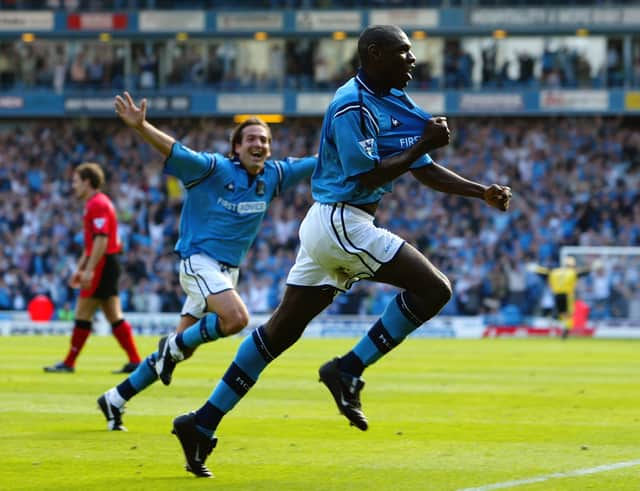 Speaking exclusively to ManchesterWorld ahead of the Manchester Remembers charity game this weekend, Goater said both City and Liverpool are capable of winning their final nine matches of the season, but must focus on the immediate task at hand.
"It's been another terrific season for City in terms of how the team have played," the ex-City forward said. "Also, credit to Liverpool because they've really made a fight out of it and by being consistent.
"For the neutral fan it's really good because people know City are the sort of team who could win all of their final nine games. The great thing from a neutral point of view, is that so are Liverpool. This is what makes it so interesting.
"Both teams play each other soon, but they'll know there's a game before that. If City take their eye off the ball and think it's about Liverpool, that's dangerous.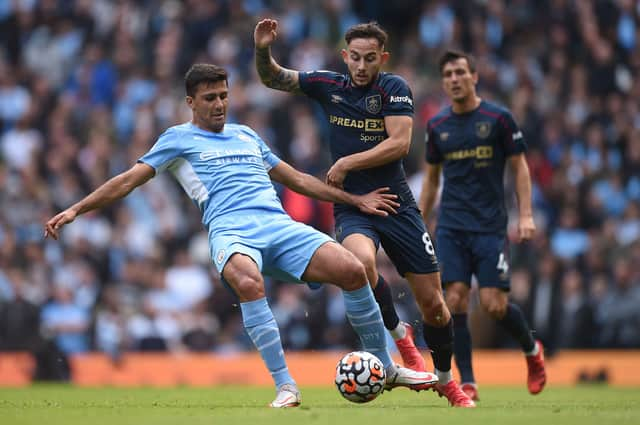 "Burnley are a difficult team to play against. Liverpool have Watford and it's the same for them, they could take their eye off the ball. I think both teams will be respectful of who they play and then focus on Liverpool.
"The next two weeks are make or break in terms of it being the most awesome season, or where something could start to unravel."
Goater's City prediction
Pep Guardiola's side are still in the hunt for the treble, and could win the Premier League, Champions League and FA Cup before the end of the season.
Goater admitted he doesn't think City will claim all three trophies this term and added he's looking forward to the country's best clubs facing each other at the Etihad next week.
"I still think City will pick up two trophies, but it's so interesting because Liverpool are so similar in terms of where they are," the 52-year-old said.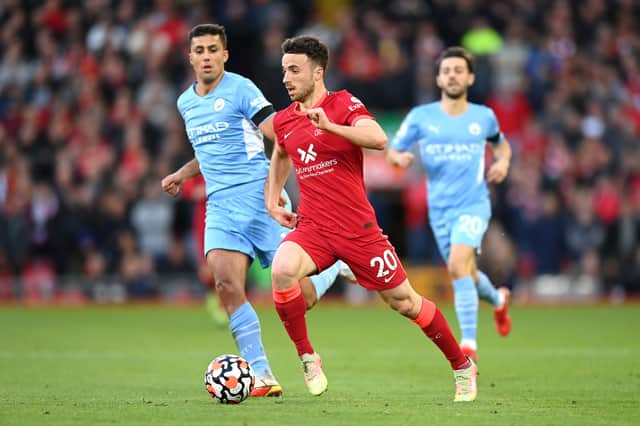 "Again, for a neutral fan, it just makes it so exciting. Me, being a Blue, I love to see these games, but there's a part of me, as a former player, that wants the best to play the best when it really matters.
"And these games do really matter because the team that wins that could have the mentality to go into the end of the season."
Returning to the pitch
Goater was speaking to ManchesterWorld ahead of Sunday's Manchester Remembers charity match at City's Academy Stadium, to commemorate the fifth anniversary of the Manchester Arena bomb attack.
The game will see a team of celebrities face a side of footballing legends, which includes the likes of Paul Merson, Matt Le Tissier and Denis Irwin.
All the proceeds from the event will be donated to charity, and more information on tickets can be found here.
Goater explained it was an event he just had to be involved with, given his affinity to the city of Manchester.
"It's horrific what took place, and to be part of such an event, for me, is so important. Yes, I'm Bermudian, but I'm so connected with the people of Manchester.
"Being part of this is my way of being part of the cause and bringing some sort of solace to the families and friends of those that passed. It's just great to be here and to play a part.
"I'm at that point where I shouldn't be contributing in terms of games because I'm not fit, but because of this I felt I had to get involved and help out. It's such a meaningful cause for the families."