Erling Haaland's father, Alfie, 'expelled' from the Bernabeu during Man City draw vs Real Madrid
A video has emerged of the 50-year-old being removed from his box during the Champions League semi-final first leg.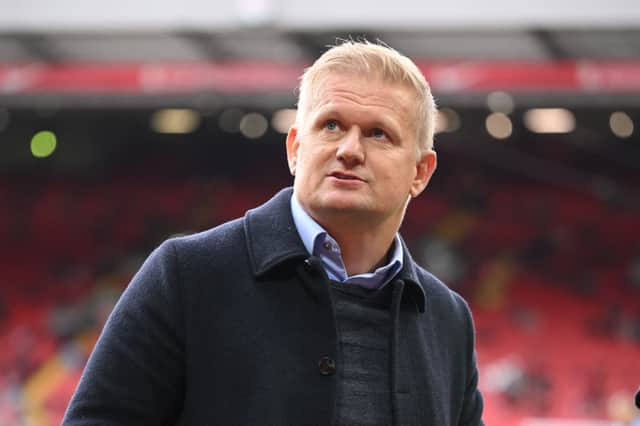 A video has emerged on social media showing Alfie Haaland, the father of Manchester City forward, Erling, being removed from the Bernabeu on Tuesday night during the Champions League semi-final first leg.
It wasn't a night to remember for City's no.9 on the pitch as he struggled to make a real influence on the game, meanwhile, his father also didn't appear to enjoy the game. A video tweeted by @inakiangulo showed Alfie Haaland sarcastically waving at the home fans and cupping his ear, before security entered the box and removed him from the area.
Alfie Haaland reportedly threw food at Real fans after being insulted. In the tweet, @inakiangulo said: "They pass me this about Haaland's father expelled from a box at the Bernabéu after having been insulted and throwing food at the people of Madrid."
There is little more information on the incident at this stage, but the 50-year-old regularly attends City matches and there have been no previous incidents involving the former City, Leeds United and Nottingham Forest player this season.
"I am very proud," he said. "It's great to see. He has always loved the Premier League and it's been a dream of his for a long time. He had a great time in Germany also but obviously it's very special to play in England.
"It's a privilege for the players to play for a great club in the Premier League. They should be happy. It might be for just a short time of your life and if you can't enjoy playing on this stage then something's wrong with you."