The June bank holiday weekend is coming up fast, and many people may be getting ready to attend garden parties to mark the Queen's Platinum Jubilee Weekend.
However, if you feel like getting away from it all for a few days in the sun, we've got you covered.
Flights to Spain, a country popular with Brits for a summer getaway, are available from Manchester Airport for the upcoming Jubilee weekend.
Here's information on a selection of flights from Manchester for that weekend, including the prices and destinations where you can get to from Manchester and which airlines operate the flights.
All prices included are based on that of an adult ticket and were accurate at the time of publishing.
When is the Jubilee Bank Holiday weekend?
The Queen's Jubilee Bank Holiday weekend takes place from Thursday, 2 June to Sunday, 5 June.
An extra bank holiday has been created to celebrate the Queen's Jubilee, and this has been combined with the late May Bank Holiday to create a four day weekend at the beginning of June.
Barcelona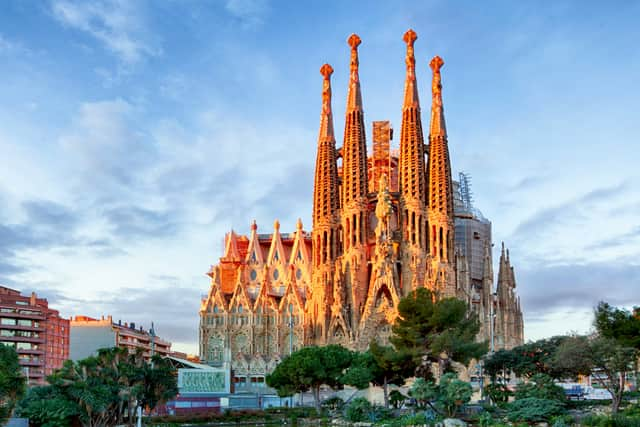 Easyjet has flights to Barcelona operating across the weekend, with the cheapest opportunity to get to and from Barcelona on the weekend.
You can leave Manchester Airport at 6pm on Friday, 3 June and return from Barcelona at 10.55pm on Sunday, 5 June giving you the best part of two full days in the Spanish capital.
The outgoing flight costs £62.99, with the return flight coming in at £245.99.
Jet2 has a similar schedule for its flights to Barcelona, with a 7.55am flight from Manchester on 3 June costing just £46.
The return flight could be in the region of £389 if you wish to come back on 5 June, or £135 if you wish to make your weekend break into a week holiday.
RyanAir operates flights to Barcelona from Manchester on the weekend, and you can fly out for as little as £40 on 2 June.
The return flight will cost more if you wish to return before the end of the weekend, but could be under £100 if you decide to come back on 7 June.
Malaga
You can fly to the sunny city of Malaga from Manchester for a short break this Jubilee weekend, with Jet2 flying out from Manchester on 3 June for just over £100 per seat.
A flight back from Barcelona will cost over £300 on 5 June, but a flight the following day will be £188.
For £33.99 you can fly from Manchester to Malaga with RyanAir on 3 June, and if you can manage to organise an extended break away you can return from Barcelona for £61.99 on 7 June.
Seville
Ryanair operates an early morning flight from Manchester to Seville on 1 June which at the time of writing costs £59.19.
To make it back for the end of the weekend, you would need to pay £220 for a flight on Sunday, 5 June.
Majorca
Flights to Majorca from Manchester are, at present, relatively cheap, with Jet2 flights costing £90 on 3 June and £46 on 4 June.
The return journey looks to be more expensive and be in the region of £270 if returning on 5 June, or over half this if flying home on 6 June.