Terminal 3 has fully reopened from today as Manchester Airport deals with a rise in passenger numbers.
The terminal was partially reopened previously, as traveller numbers continued to rise post-pandemic, which led to some airlines departing and arriving from different terminals on return journeys.
Now Terminal 3 has fully reopened from Friday 22 April, airport bosses have confirmed.
It is hoped the reopening may help ease some of the pressure on the airport, which has been plagued with long queues and delays at check-in, security and baggage reclaim over the last few weeks.
However, a recruitment drive to hire and train new staff is still underway to get the airport back to full capacity.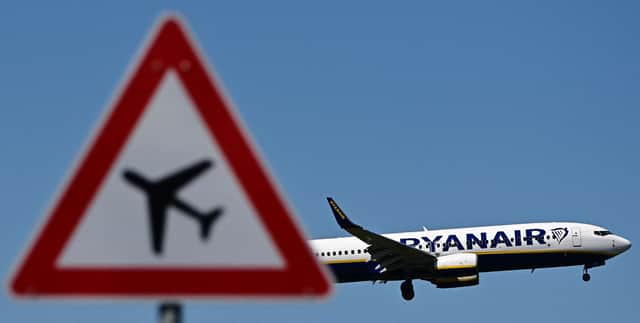 Which airlines will fly from Terminal 3 at Manchester Airport?
All passengers flying with Aurigny, British Airways, Eastern Airways, Iberia Express, Loganair, Ryanair and Vueling should now check in at the Terminal Three entrance.
All arrivals in the airport will also leave from the Terminal Three building.
Manchester Airport - how can I check which terminal my flight is at?
There are a total of three terminals at Manchester Airport.
If you are unsure which one your flights departs or arrives at, the terminal should be marked on your airline boarding pass if you check in online in advance.
Otherwise, you can double-check it on the flight departure pages on the airport's website here.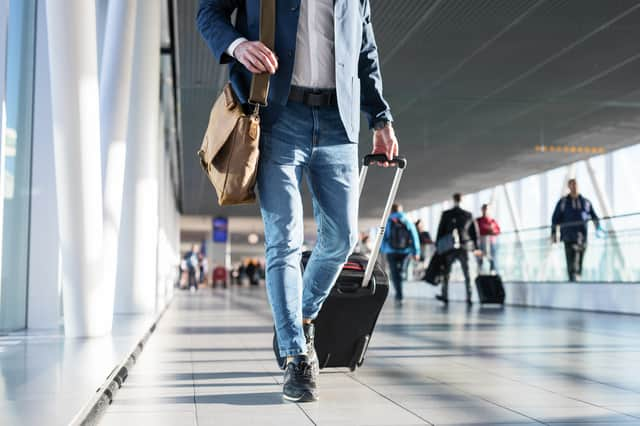 How long does it take to get through Terminal Three?
Manchester Airport is still recommending you arrive at the earliest time recommended by your airline - generally speaking this is three hours but it can be checked on your airline's own website.
They have also asked people to make sure their carry-on hand luggage meets all the current rules to speed up security checks: you can see a full guide to what you can and can't take on board here.
For a daily update on queues and delays, plus a full guide to getting through the airport more smoothly, see our report here.
Are there shops and restaurants at Terminal Three?
Yes, there is a WH Smith newsagent and Travelex bureau de change at ground level, plus a Caffe Nero upstairs which are accessible to all. At airside for passengers, you will find the [email protected]
Costa
WHSmith
Duty Free shop
Lion & Antelope
Pork & Pickle
KFC
Nook
Kiosco