The Manchester City midfielder, 22, from Stockport, scored a goal last night (29 November) in the game which saw The Three Lions beat group B opponents Wales in Qatar.
Foden's long-term girlfriend Rebecca Cooke has been spotted in the stands of the stadium, and could possibly be there again when England take on Senegal on Sunday (4 December).
So, who is Rebecca Cooke and how long has she been dating Phil Foden?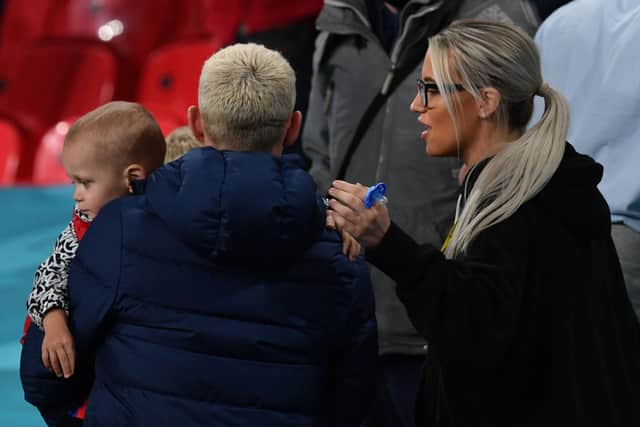 Who is Rebecca Cooke?
Rebecca Cooke is 22-years-old, born in 2000 like her football star boyfriend. She is from Stockport.
She goes by the nickname Becca, but tends to keep out of the spotlight. Her Instagram account is set to private.
How long has Phil Foden been dating Rebecca Cooke?
Phil Foden and Rebecca Cooke met in high school, and although the length of their relationship is unknown, they have been together since they were teenagers.
The pair welcomed their first child, Ronnie, in January 2019 when they were both just 18-years-old.
The football star previously spoke about the day of his son's birth, saying: "I was there for the birth. I walked out of the room, gave it a little tear and then went back in like nothing happened.
"I'm not one for crying in front of people. I like to be on my own, but I was there in the room, watched it happen and it was a special moment. Your life changes."
He also opened up about things he has missed because of football training, including seeing his little boy walk for the first time.
In June this year, Phil Foden and Rebecca were spotted arguing on the beach whilst on holiday in Corfu. It was reported that Rebecca looked through the midfielder's phone whilst he was in the sea.
However, the childhood sweethearts remain together and reportedly live in a £3.25million mansion in Prestbury, Cheshire.