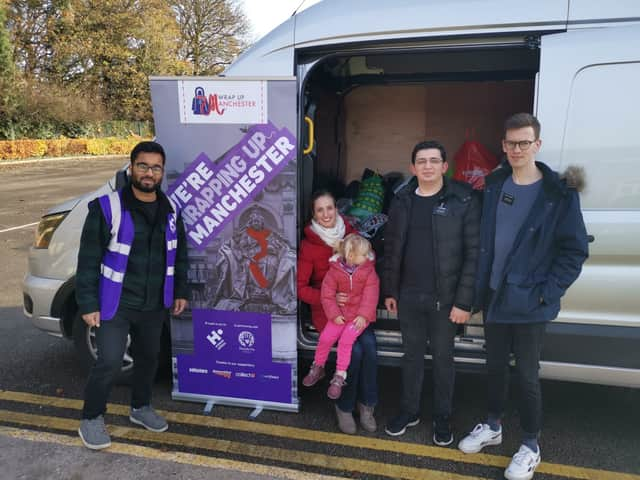 It's a simple gesture but one which can mean a lot for people fleeing a desperate situation.
More than 1,000 warm coats have been donated across Greater Manchester in the last few weeks to the Wrap Up appeal and are now being distributed to people who need them most.
That could be women and children in refuges who've fled domestic abuse with no time to grab a coat, homeless people, or refugees who have come to the area from the likes of Afghanistan with few possessions.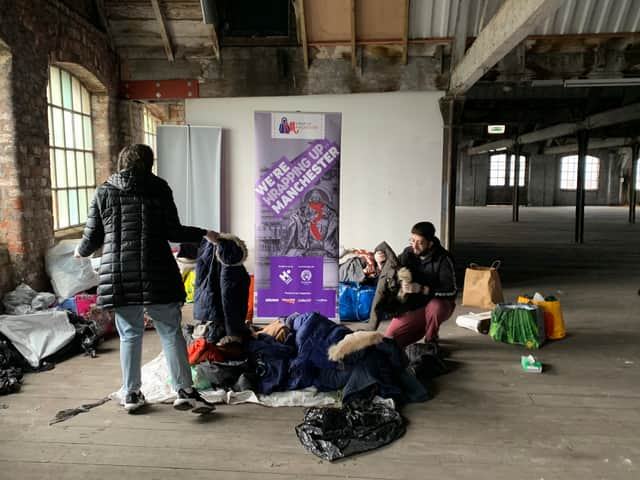 "The impact is quite incredible for something as simple as a coat," says Abid Shah, UK programmes manager for Manchester-based charity, the Human Appeal, which partners with Wrap Up in the local area. "It's a very simple campaign really, it's not complicated.
"A lot of victims of violence flee their homes without anything, and it's the same for their kids. Typically beneficiaries also include homeless people, refugees and aslyum seekers.
"There has been a slight increase in demand (for coats) this year with the influx of refugees and asylum seekers and we've tried to meet demand as best as possible - there's always been that demand there."
How did Wrap Up start?
The campaign first took place in London via an organisation called Hands On, before being first replicated in Manchester six years ago. It runs in the winter each year to help meet specific demands for warm clothing forvulnerable people in need.
Wrap Up is supported by local Rotary clubs, and the appeal works closely with partner organisations and charities such as the Salvation Army and the St Vincent de Paul Society who direct the donations to people most in need.
Donation points were set up in Bury, Bolton, Salford, Tameside and Stockport. Those collecting this year in Manchester on behalf of the appeal included the Church of Jesus Christ of Latter-day Saints.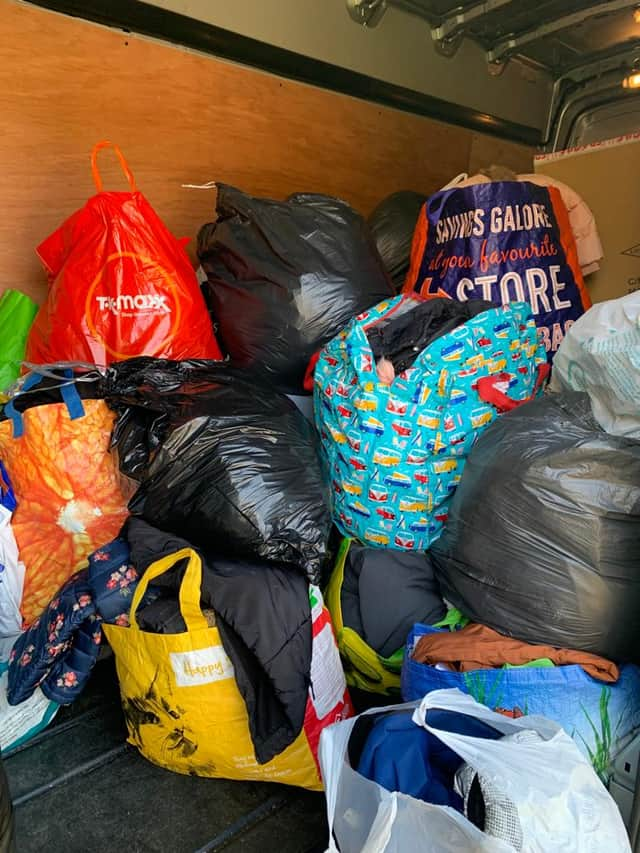 The coat collections drew to a close on 15 December to allow time for the coats to be distributed to recipients.
Abid says this year's appeal got off to a slower start in Manchester but gained momentum in the final weeks.
He said: "I think last year people were clearing out their houses and donating but this year, we decided to extend Wrap Up over a longer time and then there was a surge in donations over the last few weeks - we're looking at between 1,000-1,200 coats in Manchester this year."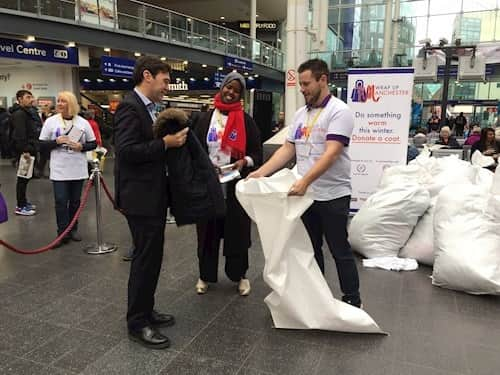 What happens to your donations?
Volunteers sort through the coats and make sure they are clean and wearable. Wrap Up then bags up the donations and allocates them to their partner charities and organisations according to an assessment on what is needed by each of them. They can then distribute them to where need is greatest.
But other work also goes on via the Human Appeal during the year, from helping food banks and putting together food parcels to providing support for refuges.
You can learn more about Wrap Up via its website here.