The fuel shortages which have gripped the country over the past week appear to be easing in Manchester.
While retailers in the South East say one in five stations are dry of fuel and the Army is in action to help with supply, retailers in Manchester reported fewer problems on Monday.
Manchester World contacted a string of filling stations across the city on Monday morning (4 October) and found both petrol and diesel were available.
Where can I buy petrol in Manchester today?
We rang half a dozen garages on Monday and every one we spoke to had both petrol and diesel ready for motorists to buy.
We spoke to the Unique Petrol Station on Waterloo Road in Cheetham Hill, the Texaco garage on Cheetham Hill Road, the Shell garages on Oldham Road, Wilmslow Road in Rusholme and Trafford Road in Salford and the BP garage on Chancellor Road, who all confirmed they had fuel supplies.
Why have we been seeing queues on forecourts?
Although the UK doesn't have a shortage of fuel, with problems due to Brexit and the Covid pandemic there aren't enough HGV drivers to supply it.
Long queues quickly formed at the pumps when the issue broke despite Government urging motorists not to head for the station to fill up, with one Manchester motorists tweeting a photo of queues after midnight at the weekend.
Last week the military was drafted in and trained up to help ease the supply problems, as well as civilian drivers at the wheel of the Government's reserve tanker fleet.
Shortages continuing across the country
Although the situation is vastly improved in Manchester, that is not the case across the entire country.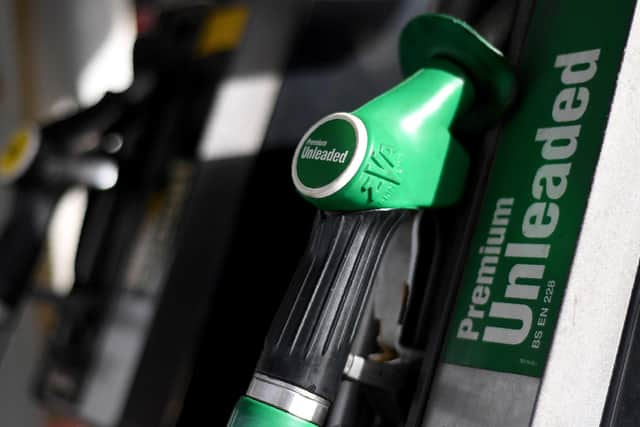 The Petrol Retailers Association (PRA) said on Monday that around 22% of petrol stations in London and the South East still do not have fuel,
The PRA said that was the worst-hit region due to it being more densely populated.
It said some petrol stations in that area have not had fuel for days and warned it could take between a week and 10 days to get all garages topped up with normal levels of fuel again.
* Let us know your experiences - whether you have had no problems filling up or are struggling to find fuel: tweet us @MancWorldUK or email [email protected]