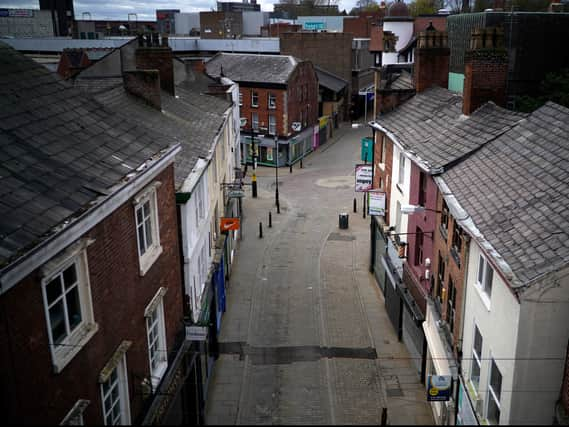 A major conference in Manchester city centre has been discussing how the city-region's towns will look in the future.
PROGRESS21, which took over Manchester Central on Thursday 23 September to discuss the city-region's recovery from Covid-19 and international ambitions, also included a focus on what the future holds for the towns and boroughs surrounding the middle of the city.
The pandemic has greatly changed the relationship between city centres and the towns surrounding them, and while it was acknowledged that some hurdles lie ahead there was a feeling that it is not just Manchester itself that has a bright future post-pandemic.
What effect did Covid-19 have on towns?
In many ways the arrival of Covid-19 on our shores reversed an ongoing trend in which major urban centres had grown considerably and attracted large levels of investment while surrounding towns experienced comparative decline.
That all changed, though, in March 2020 when the first national lockdown was implemented and people were ordered to stay at home.
City centres emptied as commuting vanished, and analysis throughout 2020 and 2021 showed that smaller towns recovered footfall faster than the biggest urban centres.
Fears for the economy of cities reliant on large numbers of office employees have been raised during the pandemic, and at one point the Government even mulled ways of curtailing working from home to get people commuting again.
'Hard truth' but also opportunities
An afternoon panel discussion asked Greater Manchester Mayor Andy Burnham, Greater Manchester Local Enterprise Partnership (LEP) chair Lou Cordwell and Stockport Council leader Coun Elise Wilson about the future of the city-region's towns.
While the panellists were clear that there were big changes ahead, particularly given the ongoing decline of retail and the pandemic boosting online shopping even further, there was also a strong suggestion that towns in Greater Manchester have a bright future.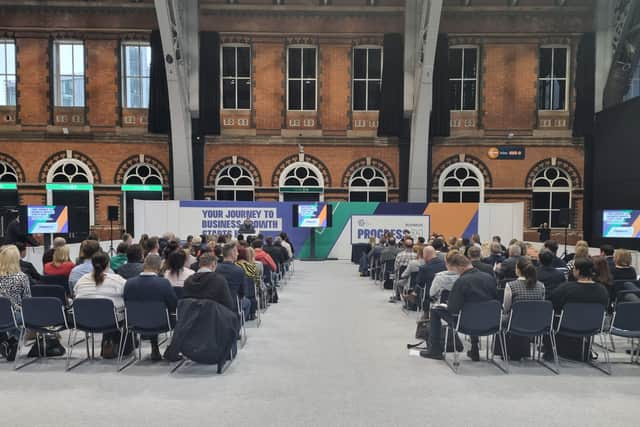 Mr Burnham said: "It's a hard truth but it needs to be said that our towns are not going to be the retail destinations they once were. We just have to face that.
"We have to think of a new future for our towns.
"It is about high-quality but affordable residential offers, focusing on under-30s and over-70s.
"We have a lack of that type of accommodation and we need to bring more people in to live right in the heart of these places.
"That will change the offer that is in them to something more food and drink oriented. That will bring that buzz back."
Being open to change
Mr Burnham said it was tempting to be sceptical that shifts towards living in town centres would work.
However, he said similar doubts had been raised about housing in city centres before and the region had to be open to changing ideas.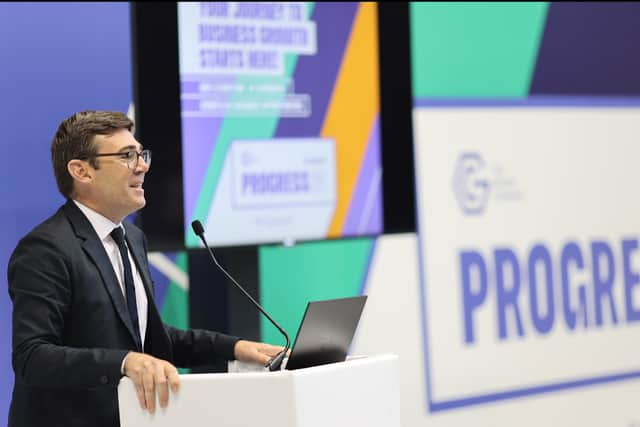 He said: "If I go back 30 years I came back here looking for a job. It was the start of city centre living and people laughed at it. They said it would never happen and was absolutely ridiculous, but look at where we are today.
"Why can't that happen to our towns if we show imagination?"
What towns can offer
Coun Wilson told the panel discussion that towns are often able to offer different things than city centres, such as access to green spaces for walking, jogging and other outdoor activities.
She said people had come to value these things more during the pandemic, especially during the first lockdown when residents were told to only head out once a day for exercise.
The conference also heard that with public transport links it was also possible to come into the city and enjoy cultural and leisure activities there, and living in towns did not mean missing out on the urban centre and its attractions.
Ideas in Stockport
One idea for regenerating towns is the Stockport Mayoral Development Corporation.
Projects in this scheme include buying a former hospital and creating a residential scheme with houses incorporating Passivhaus measures to make them more environmentally-friendly and a £50m scheme for a transport interchange, homes and a landscaped park.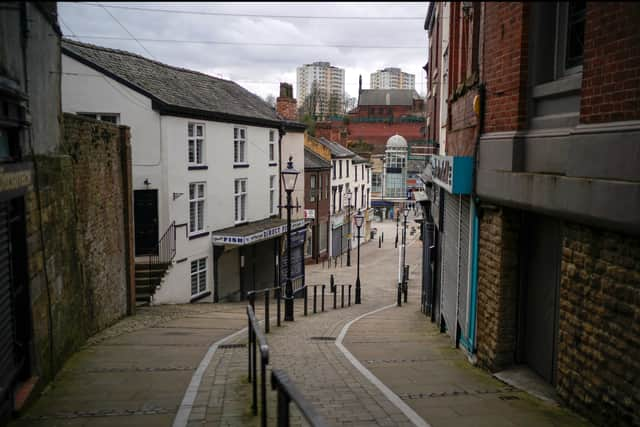 It is also working on the Stockport Exchange business hub and turned the town's former Royal Mail sorting office into 117 apartments, a flexible workspace and a restaurant.
Mr Burnham completed the Corporation's work at the conference, saying it was going to make Stockport "an attractive place to live".