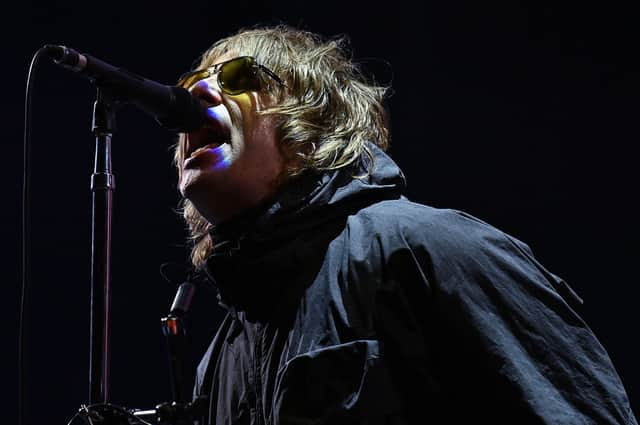 Liam Gallagher has apologised after posting an abusive message on social media to a footballer.
The Burnage-born singer and Manchester City fan said he had 'let fans down' with his post aimed at Atletico Madrid player Stefan Savic on Twitter.
And the singer said he regretting making the swipe following Savic's heated physical encounter with Manchester City stars Phil Foden, Jack Grealish and Raheem Sterling in the Sky Blues' 0-0 draw in the Champions League this week - which continued post-match, with unsavoury scenes as players walked down the tunnel.
What did Liam Gallagher tweet to Stefan Savic?
The now solo singer has since deleted his post-match message from his social media account.
However, it was widely shared online beforehand, and the Mirror reports Liam tweeted: "Stefan Savic this is a threat, if I come across you ya goofy looking C*** your dead MCFC."
Today (15 April) Liam issued an apology via Twitter saying he regretted his behaviour.
He posted: "I'm really upset and annoyed at myself I feel I've let all my fans down by my outlandish behaviour I'm a role model to GROWN UPS hope you can forgive me."
In another tweet, he added: "Love love love peace peace peace forgive forgive forgive kiss kiss kiss."
UEFA has previously said it will investigate the scenes from Madrid, which pundit Rio Ferdinand branded "embarrassing" to the game.
Ex-City defender Savic was seen to tug Grealish's hair and attempt to pull an injured Foden back on to the pitch.
The 0-0 draw saw Atletico crash out of the Champions League on aggregate.