According to the Met Office, we're to expect high UV levels, high pollen rates and temperatures today - ahead of a break in the heat this weekend when overcast and cloudy skies are due, with chances of rain.
To not be caught out by the roulette of weather this weekend, here is the forecast from Friday June 17 - Sunday 19.
Friday June 17 - Scorching sun changing to cloudy and overcast
1pm: The sun sun peaks at this time with temperatures around 27C.
2pm: Turning in the afternoon, temperatures and the UV begin to decrease as clear skies continue.
3pm: For an hour, the wind gusts reach a high of 26mph and the humidity builds.
4pm: Sunny intervals start as Manchester experiences 24C weather.
5pm: As the working day ends for most, the skies become cloudy yet humidity reaches 61% and 21C.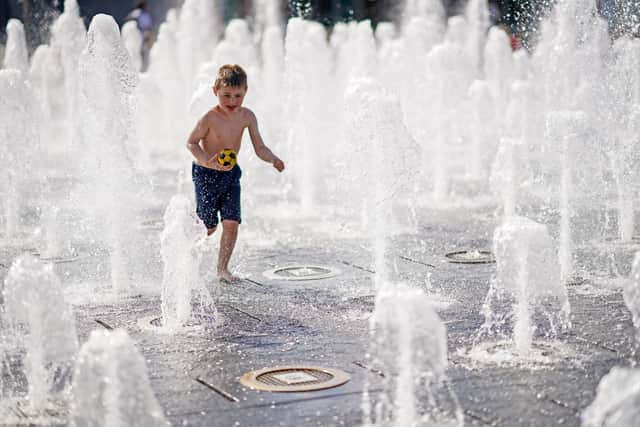 6pm: A 10% chance of precipitation is forecast by the Met Office as Manchester becomes overcast.
7pm: Whether you are settling down for a takeaway or going out, temperatures stay steady at 20C.
8pm: Overcast skies have turned back to cloudy but the chance of slight precipitation continues.
9pm: The sun sets at 9.40pm today when Manchester feels a temperature of 18C.
10pm: Humidity reaches a high of 81% in the area as nighttime temperatures stay steady at 17C.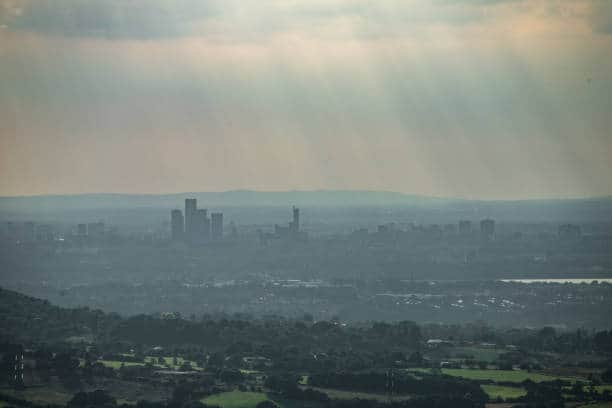 Saturday June 18 - Sunny intervals lead to clouds and rain
7am: People will wake up for the mid-June weekend to a temperature of 13C and cloudy skies with sunny intervals.
8am: As the sun has been up for four hours, a steady temperature of 14C begins with a UV rate of 2.
9am: Humidity in the Manchester region dips to 55% at this time while the Met Office forecasts cloudy conditions taking over.
10am: Temperatures continue to build to 15C mid-morning as wind speeds and humidity drop.
11am: The forecast remains the same for the next hour with cloudy skies and a UV of 3.
12pm: Saturday reaches its high of 16C at lunchtime with 6mph winds across the area.
1pm: Manchester can also expect high levels of pollen today as a 10% chance of precipitation is forecast for the start of the afternoon.
2pm: Wind speeds begin to build in this hour with visibility turning from very good to good while the temperature remains at 16C.
3pm: Clouds persist as temperatures start to decline to 15C and UV subsides to 2.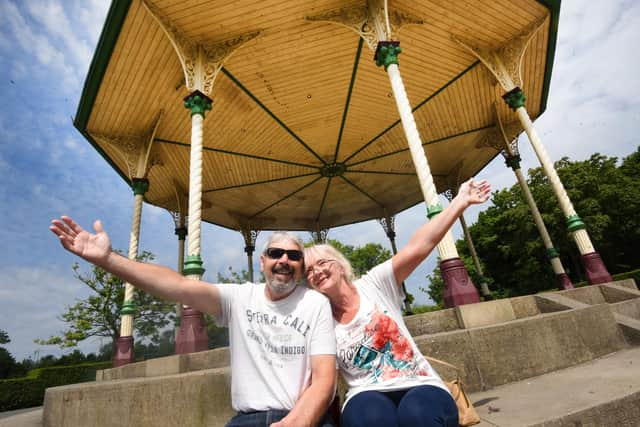 4pm: According to the Met Office, this is the last dry hour on Saturday when humidity builds to 59%.
5pm: The sunny weather of Friday feels like an age ago as the public get a break from the heat with 60% rain forecast.
6pm: 80% of the area will have rain as Manchester experiences 12C temperature
7pm: As the rain continues across the region, the wind begins to drop to 6mph and the UV is at 1.
8pm: This is the last hour of heavy rain for Manchester according to the Met Office weekend forecast.
9pm: The evening brings a lift in rain as the showers begin to become light at 60% and the temperature stays at 11C.
10pm: No more rain for Manchester as night-time starts and cloudy skies return, with 11C remaining for the rest of Saturday.
Sunday June 19 - Overcast late morning to stay for whole day
7-10am: Take it easy like a Sunday morning as Manchester wakes up to sunny intervals and cloudy skies with 82% humidity and 11C temperatures.
10am-1pm: Temperatures build for the day to 14C but skies turn overcast to remain for the foreseeable few hours - yet pollen remains high.
1pm-4pm: A North-Western wind of 9mph makes the 16C feel like 14C and the conditions show a medium UV rate of 5.
4pm-7pm: Come Sunday evening and overcast skies turn to cloudy and the Manchester public can feel 17C temperatures.
7pm-10pm: Before the sunsets at 9.41pm, you will see some sunny intervals and a humidity rating of 58%.