After rumours circulated earlier this year that the UK was to have a heatwave, some people were left more than disappointed when it did not materialise the way many hoped it would.
And now, similar talk has resumed as June temperatures head upwards.
With the UK having suffered some of the worst weather earlier this year, with Storm Eunice and Dudley being so severe it closed schools and even some offices, it may feel like we're owed some nice weather - but how hot is too hot?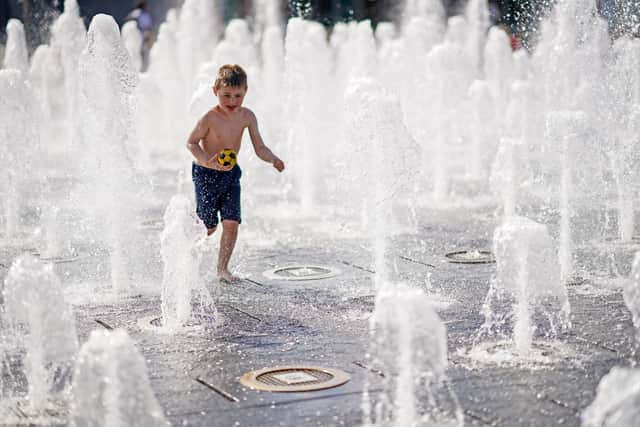 Is there a heatwave coming?
Here's what the Met Office has had to say regarding an impending heatwave.
"From Wednesday onwards while cloud, rain and breezy conditions continue across the northwest, it will become increasingly warm in the south as high pressure builds. This will bring settled conditions allowing temperatures to build day-on-day and for it to become warm, or even hot, for a time by Friday
"Although some parts of England may perhaps meet these heatwave criteria it looks like this spell of warm weather will be relatively short-lived.
"Milder conditions look likely to return later in the weekend with temperatures trending back to around average for June as we see cooler air push across the country from the northwest"
Met Office Deputy Chief Meteorologist, Dan Rudman, said: "Temperatures will rise through the week, becoming well above-average by day by Friday when many parts of the southern half of the UK are likely to reach 30C or even 33C in isolated spots.
"This is the first spell of hot weather this year and it is still unusual for temperature to exceed these values in June. Many areas will also see some warm nights with temperatures expected to be in the mid to high teens overnight."
What is the weather like in Manchester for the next week?
The weather is certainly shaping up to be warmer from Thursday 16 June.
There will be sunny intervals changing to cloudy spells in the afternoon, with temperatures climbing to a sticky 23C - with a very high pollen count warning for hayfever sufferers.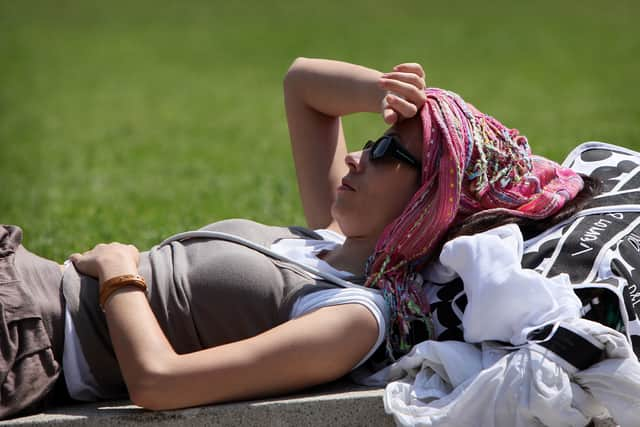 Friday will see the hottest temperatures of the year so far for Manchester, with the mercury tipping a sweltering 27C.
It will be a cloudy start, breaking to sunny intervals later in the morning, with the best of the bright sunshine from around 1pm into the afternoon. Pollen count will again be very high.
The weather on Friday sadly doesn't carry over into the weekend, as Saturday is set to resemble the weather earlier on in the week, with the high temperature also set to dramatically plummet to around 16C on a largely cloudy day.
Sunday is also the same, remaining at 18C but a slight weather improvement as it is cloudy with sunny spells.
And heading into Monday, expect more bright sunshine and it will get up to 20C.
What is the criteria for a heatwave?
So, the weather is getting warmer, for sure, but does it qualify as a heatwave if the weather is just a tad warmer than usual?
Well, there is a criteria that has to be met, with the Met Office laying out this criteria.
A threshold for a heatwave "is met when a location records a period of at least three consecutive days with daily maximum temperatures meeting or exceeding the heatwave temperature threshold"
This threshold isn't just a blanket one for England or the rest of the UK, and actually varies county by county.
Are heat waves connected to climate change?
Like a lot of things these days, heat waves are indeed a product of climate change.
The United States Environmental Protection Agency says: "As the Earth's climate warms, however, hotter-than-usual days and nights are becoming more common and heat waves are expected to become more frequent and intense."