Charity Care4Calais, which is already working in the city with asylum seekers, realised the situation would stretch its resources and immediately called for help.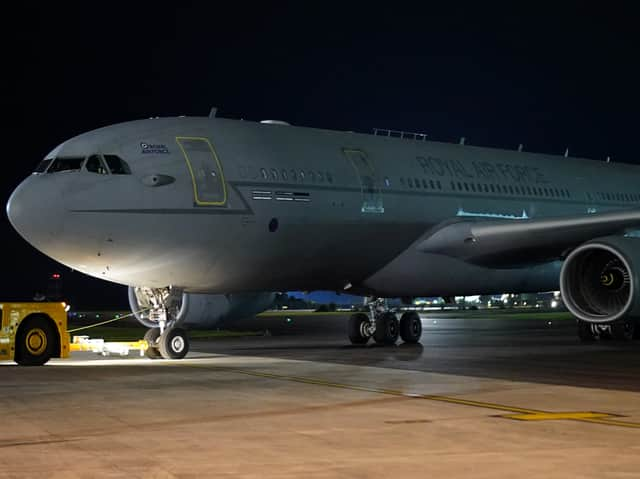 The charity says it has been delighted by the generosity of Manchester, with the volume of traffic on Tuesday night (17 August) actually crashing its website.
If you want to help those fleeing as the Taliban take power in Afghanistan, here are some things you can do.
Donate to the fund-raiser
Care4Calais, which started out six years ago supporting people living in the Jungle camp outside Calais and now works with asylum seekers in the UK as well, is looking to raise £30,000.
The charity wants to make sure those who have managed to get out of Afghanistan have a clean change of clothes, proper shoes and toiletries.
More than 800 people have so far given cash.
The charity is particularly in need of men's clothing and garments like jogging bottoms, jumpers, T-shirts and coats.
It would particularly appreciate donations of clothing that will help keep asylum seekers warm through a British autumn and winter.
Items can be dropped off at Beetham Tower, at 301 Deansgate at the side of the Hilton hotel building.
Donate a second-hand smartphone
For those seeking asylum or who have received refugee status, smartphones are a really important item.
They enable them to keep in contact with their families back in Afghanistan.
And they are a vital tool in the process of learning English.
Care4Calais says it has even had second-hand tablets donated to it in the past.
Volunteer with the charity
Care4Calais' founder Clare Moseley says the charity is always keen for people to join its ranks.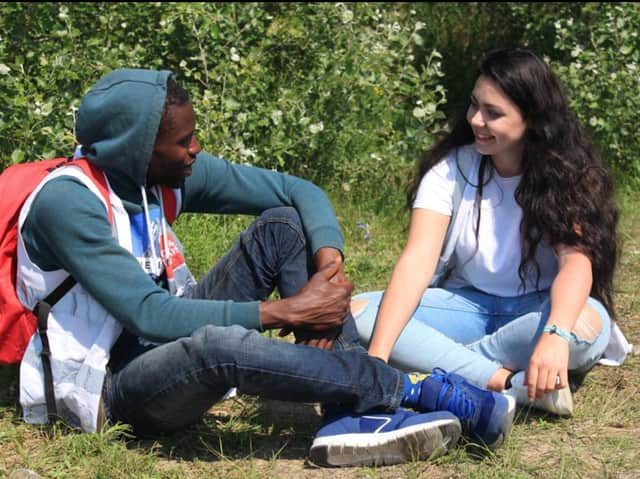 She stressed that this does not have to be a massive commitment, as one of the most important roles is simply chatting to asylum seekers and refugees to help them practice their language skills.
She said: "When you are in a foreign country trying to navigate things we take for granted such as public transport or finding a doctor are so much more difficult.
"Their language has a different alphabet, so they can't read things like road signs.
"They always want to learn English and are just happy to talk to people.
"We give support and training and it can just be a couple of hours a week. The main thing is caring and wanting to help."
Clare said there are numerous ways people who might not want to volunteer themselves can still support Care4Calais' work.
These include organising a fund-raising collection or putting together goods, baking cakes and selling them or organising an event in the workplace.
What has the charity said about the latest fund-raiser?
Clare says the response to its call for help in Manchester has been overwhelming.
She said: "I'm a northerner myself so I'm really proud to think the people of Manchester are so welcoming.
"We've had an amazing response and it shows people really do care."