And the city has been welcoming them with its arms open wide, with charities supporting the refugees receiving a mountain of donations and tens of thousands of pounds.
Donations are still being welcomed - and two Manchester-based charities have appealed for more volunteers going forward to help new arrivals settle in.
A huge response to calls for help
Charity Care4Calais has been overwhelmed by the support that has been offered in Manchester.
Its fund-raising campaign to create welcome packs for those arriving in the UK stood on Tuesday morning (24 August) at more than £84,000.
Huge amounts of much-needed items, including shoes, warm clothes, smartphones and chargers, rucksacks and sleeping bags, have been taken by generous Mancunians to a network of drop-off points across the city.
Labour MP for Worsley and Eccles South Barbara Keeley offered her constituency office as a drop-off point and received 20 bags of items in the space of a day.
But with five hotels in the city now receiving arrivals from Afghanistan, and thousands of people expected to come to the UK under the resettlement scheme, help will continue to be needed.
How you can continue to help
There are still plenty of ways Manchester residents can support Afghan refugees, either via donations or volunteering.
There is always a need for essential items to be donated. These include all the things people are going to need to keep them warm through a British winter, including trainers and warm clothes.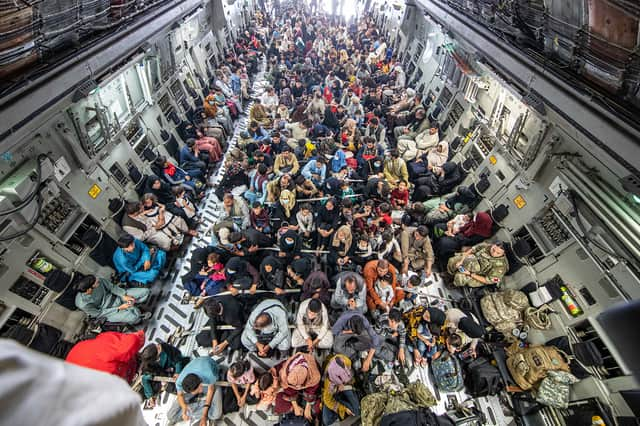 Other important items include toiletries and smartphones, which are vital for keeping refugees in touch with family back in Afghanistan and can also help them begin to learn English.
The charity has created a map of all the places receiving donations on its website. You can also donate to the crowd-funding scheme to create welcome packs. And cash donations are equally important for items which have to be bought new.
Care4Calais also says it always needs volunteers to help with roles, including simply talking to asylum seekers and refugees to help them practice their language skills.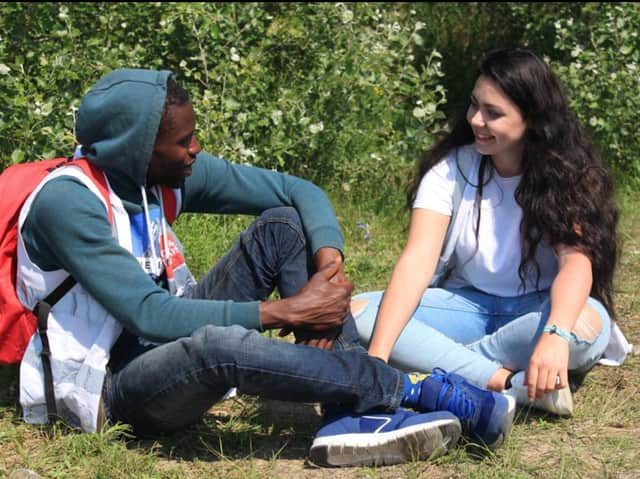 The charity has stressed that this does not have to be an onerous commitment, as just a couple of hours a week will be gratefully received. See here for more details.
And Manchester-based Refugee Action has also called for volunteers in Manchester, Birmingham and other parts of the UK to step in with roles including helping asylum seekers practice English and preventing homelessness. For more information, see here.
'I am very proud of our city'
Manchester's response to the arrival of Afghan refugees has been praised by politicians, who are also calling on the Government to do everything it can to ensure those who want to leave Afghanistan can do so.
Afzal Khan, MP for Manchester Gorton, said: "It has been so heartening to see the donations flooding into Care4Calais to help those desperate men, women, and children fleeing Afghanistan.
"I am in no doubt that the Taliban's return to power in Afghanistan will lead to a significant refugee crisis and it is now the responsibility of the British Government to ensure we play our part in helping those seeking sanctuary.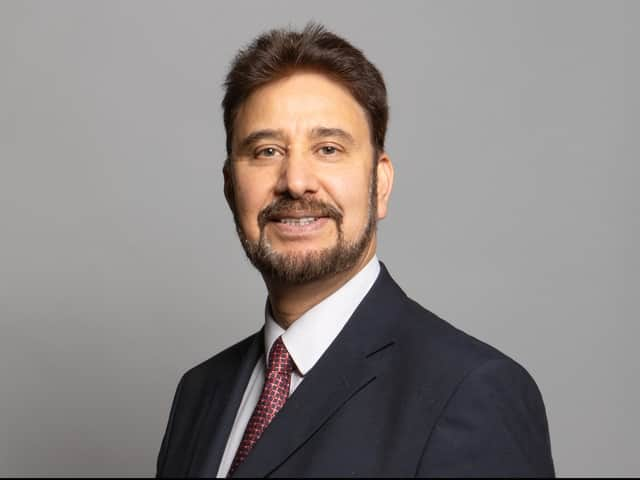 "Now more than ever we need to open safe and legal asylum routes and support those Afghans fleeing the country.
"Manchester has always been a city that embraces migrants and refugees, and this crisis is no different. I am very proud of our city."
Manchester City Council has also applauded the city's reaction.
Coun Luthfur Rahman OBE, the council's deputy leader, said: "It's impossible not to be moved by the images coming from Afghanistan in the last week.
"Witnessing the lives of millions of people being thrown into turmoil almost overnight is a nightmare that no-one should have to endure.
"However, I have been so proud of the response in Manchester. The people of this city have stepped up and we have seen an overwhelming number of donations coming in for the Afghan refugees who may have nothing following their escape.
"Manchester will always support those who need it, we will never turn our back on those that we can help."