Opposition to the Islamist group simply melted away in many parts of the country as US troops and those of its international allies were withdrawn, leading to the Taliban sweeping into power in a matter of days and former president Ashraf Ghani fleeing.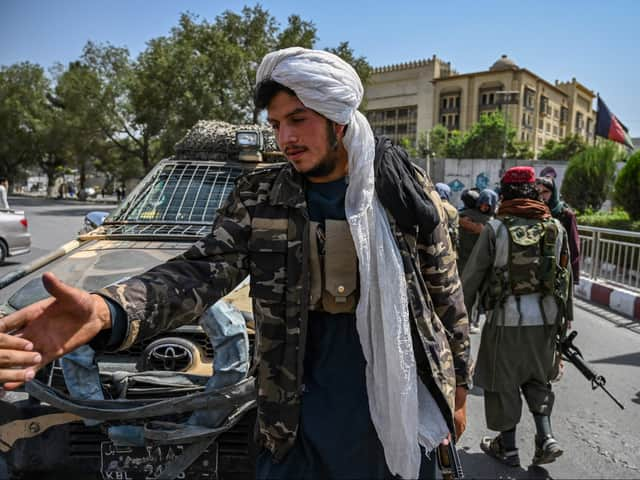 Residents in Manchester's Afghan community spoke of their deep fears for the country's future, particularly for the rights of women and minority groups, and say they are having to cling to fragile hopes that things will not turn out as badly as it currently appears.
There was also anger at the dramatic events and how the international community has reacted.
"My mum was thinking of her daughters' futures"
Narwan Ghani arrived in the UK with her family from Kabul aged 13 and they now live in Newton Heath.
Her mother has a degree and as she and her husband had three daughters they decided to leave Afghanistan to find better prospects for them.
Narwan graduated from her accounting degree at the University of Manchester last year and now works as an NHS accountant at the Royal Oldham Hospital.
One of her sisters has just graduated after studying medicine in Manchester while her youngest sibling is doing a degree in engineering in Sheffield.
She has watched recent events in Afghanistan unfold with deep sadness.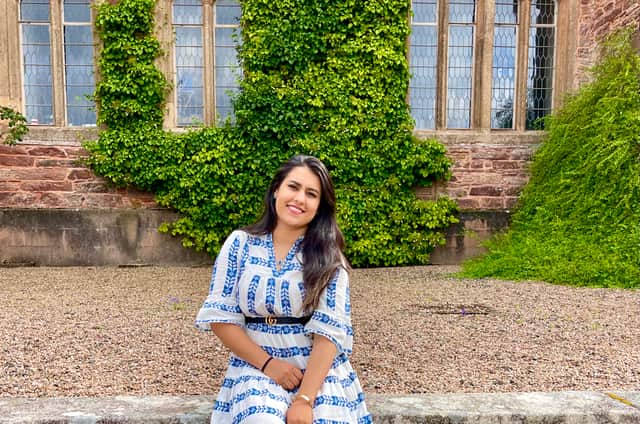 Narwan, 25, said: "My mum is an educated woman, she did university before the mujahideen in Soviet times.
"She looked at the situation and predicted something like this would happen.
"She had three daughters and didn't have a son, which was a big deal. She was thinking about our futures and what it was going to be like in Afghanistan. She was giving us a better future.
"Seeing what has happened has just been really devastating. All I am thinking about is my cousins. I still have a lot of family in Afghanistan.
"My mum and dad are in contact with them and they are fearful but it is what has happened.
"It makes me sad and makes me feel useless because I have all these opportunities here while for many people a full stop has been put in front of their lives.
"I was born the year the Taliban came but I don't remember them. People born back then who are now in their 20s only know the stories and that is scary, wondering what they are going to experience.
"I have happy memories of my childhood in Kabul: going to picnics, playing with my cousins. I remember it being peaceful and not worrying about anything. The situation wasn't that stable but we were kids.
"I was able to go to school when I was there but when the Taliban were there they didn't allow girls to go to school.
"I don't feel very hopeful, the situation doesn't seem promising. From the reports I have seen the Taliban say one thing and then do another.
"I hope that now they are running the country they are good rulers and come with a good mindset, making the country progress.
"I just hope for a better future for the country."
'We are again going to be stripped from our human rights'
Yasamin Saidi, a fifth-year medical student at the University of Manchester who left Afghanistan when she was just five years old, said the Taliban takeover had left her feeling " hopeless, exhausted and devastated".
She said horrifying reports are already circulating about what is happening in the country.
She said: "We're going to be again stripped from our human rights, women's rights and the rights to democracy.
"The Taliban took this away from us 20-odd years ago and we fear this will be taken from us again now that they're in power.
"I have a lot of family living in Afghanistan who are frightened. I have little cousins who had so much hope and aspirations for the future and they have been robbed of this.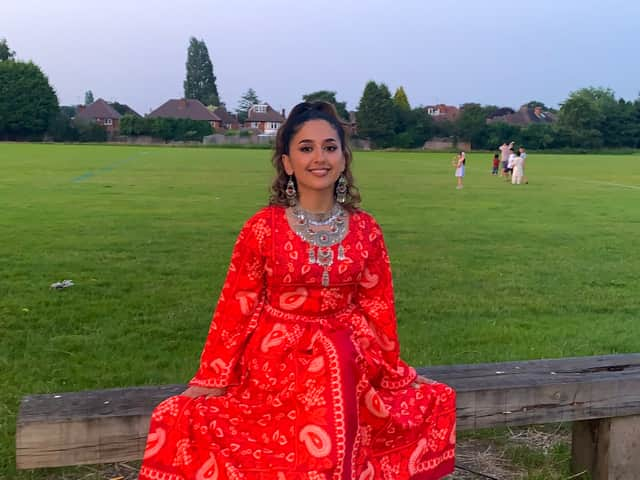 "I have been extremely grateful for being accepted into the UK, to be able to study to become a doctor at the University of Manchester.
"To think about my female cousins who had aspirations to become teachers and doctors breaks my heart as I can't see it happening under the Taliban regime.
"The Taliban have said that they will not rule the same as last time, that they will honour women's rights, but how can we believe them?
"In the past month they've carried out a range of atrocities. Women have been turned away from their work by the Taliban, told to bring their male family members instead.
"Female students and professors have been turned away from their university by the Taliban whilst allowing the male students through.
"There have been reports of the Taliban dragging girls as young as 12 from their homes to be taken away as sex slaves for the Taliban soldiers."
Feelings of being failed by the international community
Yasamin also shared her anger at how countries have reacted to the downfall of the previous Afghan government and the events triggered by the withdrawal of US troops.
She said she was having to put her faith for the future in how the Afghan people have endured their country's extraordinarily complex and difficult history.
She said: " We feel the US has failed us. Hearing Joe Biden's speech where he blamed the Afghan government and military for the collapse filled me with anger and disappointment.
"The state of Afghanistan for the past 40 years is a direct result of foreign intervention, primarily the soviet union and the US (along with Pakistan).
"Afghanistan is at the heartland of Asia, connecting to major power countries: former Soviet Union countries, China, Iran and Pakistan. This has left Afghanistan in the middle of a constant battle and war which they had no part in.
"I am not optimistic of the Taliban, but i have hope for the people of Afghanistan as we have managed to endure and resist so many wars and bloodshed and I believe we can do the same again."
Yasamin also called on Britain to halt its recent trend of deporting asylum seekers from Afghanistan and said it should take in refugees now trying desperately to flee.
She also shared her account of getting out of the country to claim asylum when she was very young.
Her family are originally from Badakhshan, in the north east of the country, but her parents moved to Kabul to study at university.
Yasamin said: "I still have memories of my dangerous journey which no five-year-old should've experienced.
"I have memories of camping out in the forest, jumping out of moving trains and a lorry, and even nearly drowning.
"I can't imagine the route has become any safer which is why the UK now has a responsibility to provide a safe and legal route for Afghan refugees as well as to accept more Afghan refugees.
"Between 2008-2020, the UK has deported more than 15,000 refugees back to Afghanistan. This is unacceptable, especially now when the Institute for Economics and Peace (IEP) has ranked Afghanistan as the most dangerous country in the world (replacing Syria)."
The British Government has said it is working on a bespoke plan for Afghan refugees as it comes under considerable pressure to help those now in need.