Two teenagers have been arrested in south Manchester in connection with an incident in a synagogue in Texas which saw people taken hostage for 10 hours.
Officers from Counter Terror Policing North West have made two arrests in Manchester but did not give further details of the teenagers' ages or genders. They continue to hold them in custody on Monday.
It comes after Malik Faisal Akram, 44, from Blackburn, was shot dead when the FBI entered the building in Texas on Saturday night.
The four hostages taken at Congregation Beth Israel in Colleyville, Texas, were not injured.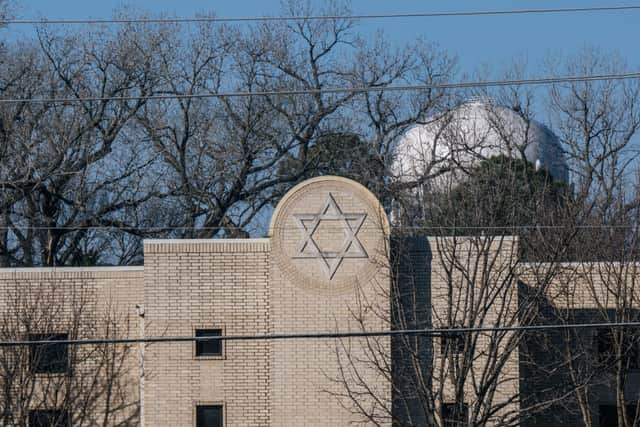 US president Joe Biden called the hostage-taking an "act of terror" and the UK also condemned the attack.
The first part of the siege was live streamed on Facebook as the service was being broadcast and Akram is heard asking for Aafia Siddiqui to be released. She is a Pakistani neuroscientist who is serving an 86-year sentence in Texas - but her lawyers told NBC she would not condone Akram's actions.
What do we know about Akram?
Akram is believed to have had a visa and arrived at John F Kennedy International Airport in New York around two weeks ago.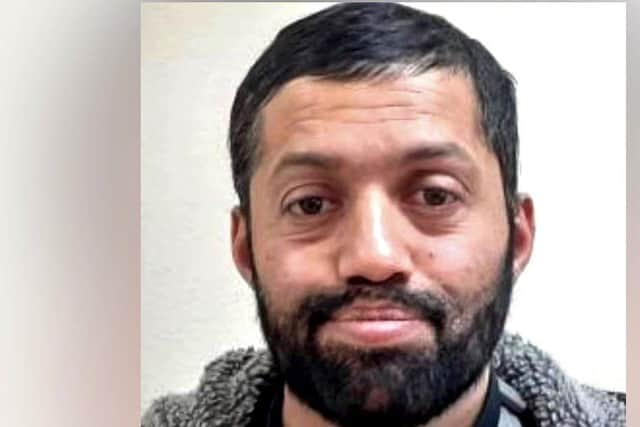 CBS news has reported that he gained access to the place of worship by saying he was a homeless man. One of the hostages was the local rabbi, Charlie Cytron-Walker, who told CBS News that he told some of the hostages to run for the door while he threw a chair at Akram.
He said: "We were threatened the entire time but fortunately none of us were physically injured."
Mr Biden said in an update on the incident that while they did not have all of the details yet, it was believed that the British man "got the weapons on the street".
He said: "He purchased them when he landed."
The US President added that there were "no bombs that we know of" and Akram is believed to have "spent the first night in a homeless shelter".
On the Blackburn Muslim Community Facebook page, Akram's family issued a statement which said they do not condone his actions and that he had mental health issues.
The statement added they were "absolutely devastated" by the incident.
His brother also told Sky News that he has no idea how his brother got a visa to travel to the USA in the first place and raised questions about this.
What have police said?
CTP North West and CTP International operations are supporting the investigation being led by the US authorities, and police forces in the region are liaising with local communities to put in place any measures to provide further reassurance.
Assistant Chief Constable Dominic Scally for Counter Terror Policing North West, said: "Firstly, our thoughts remain with everyone affected by the terrible events that took place in Texas on 15 January.
"We can confirm that the suspect, who is deceased, is 44 year old Malik Faisal Akram, originally from the Blackburn area of Lancashire.
"I can also confirm that Counter Terror Policing North West is assisting with the investigation being led by the US Authorities.
"Police forces in the region will continue to liaise with their local communities, including the Jewish community, and will put in place any necessary measures to provide reassurance to them.
"We continue to urge the public to report anything that might be linked to terrorism to police, by calling the Anti-Terrorist Hotline on 0800 789 321 – your call could save lives."
Leader of Blackburn Council, Coun Mohammed Khan, has also issued a statement. It said: "Official information is now coming through from Texas and along with other agencies we are giving every help and assistance to the investigation. Our thoughts are with everybody affected.
"In Blackburn we firmly stand by the belief that no community should live in fear for its safety as they go about practising their religious beliefs or identity.
"We stand in solidarity in condemning this act of hate, violence and terror."