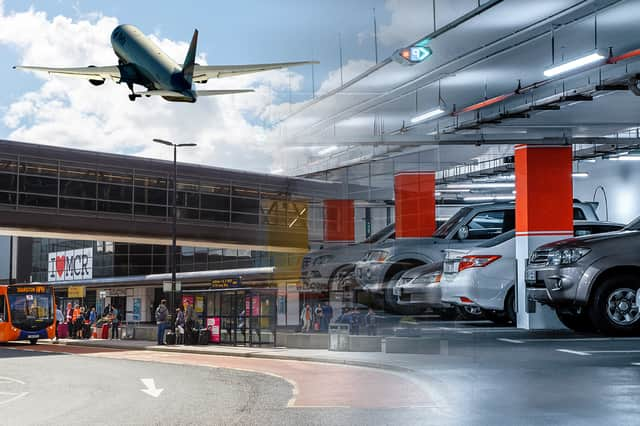 Advice for travelling through Manchester Airport
Travellers have been advised to get to the airport as early as possible ahead of their flights, with a spokesman for the airport saying people should 'arrive at the earliest time your airline recommends.'
If you can afford it, it is advisable to book Fast Track security, which costs £5 - although you will need to book well in advance as this service is currently over-subscribed.
If you are travelling to the airport by car, that means leaving your car in long-term parking, or short-term if you are being dropped off. With queues inside the airport stretching on, passengers are well advised to pre-book their airport parking.
Can I pre-book parking at Manchester Airport?
Money saving expert Martin Lewis notes booking a car park spot at the airport well in advance can save travellers large amounts of money, especially compared to showing up and paying on the day.
Martin said: "Parking at the airport, book ahead. Even if it's on the day.
"Given an example, we found one case where, if you turn up at Manchester Airport and paid there it's £400 for the week.
"If you had pre-booked that morning, it was £130."
He added: "Better still, if you had booked earlier, [it can be even cheaper]."
The cheapest option for parking at Manchester Airport
Comparison site Purple Parking notes that Park & Ride is the cheapest option for parking long-term at Manchester Airport - passengers park a short way from the airport (at Bradnor Road) and then catch a complimentary shuttle to the terminal, which takes 7 minutes.
This costs £39.92 for seven days, or £4.99 a day, and can be booked online here.
The shuttle runs every 10-15 minutes and operates 24 hours a day.
How to park directly outside the Terminal at Manchester Airport
The most popular option, according to Manchester Airport, is to pre-book 'Meet & Greet' parking, where travellers drive their car to just outside the terminal and are greeted by a valet who will park their car - this costs £79.99 for 8 days.
It's a good option for those travelling with children or heavy luggage.
Price comparison sites
If you wish to further research the best prices for parking at Manchester Airport, the following price comparison sites are available
This article contains affiliate links