A national trade union body has warned workers in Bury will be £540 worse off this year than in 2021 as a meeting takes place in the town.
The TUC is bringing people and organisations together in Greater Manchester today (Wednesday 1 June) ahead of a national demonstration which will demand a better deal for workers.
The organisation says that when inflation is taken into account salaries in Bury will be worth around £540 less than they were last year.
The TUC says ministers need to get to grips with the cost of living crisis and has suggested measures to boost wages, relieve pressure on household bills and make benefits more generous.
What does the TUC's data analysis show?
The analysis of Government data shows the median salary in Bury in 2021 was £27,603.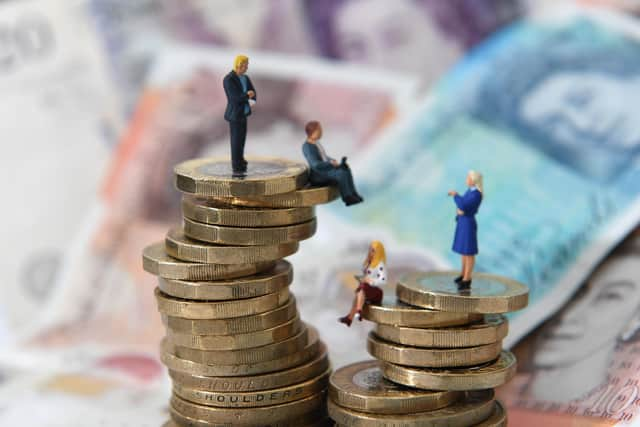 The organisation, which is made up of 48 member trade unions collectively representing around 5.5 million workers, analysed figures for Bury as it is holding a meeting at The Met theatre there today (Wednesday).
This is ahead of a national demonstration in London against the tough economic and financial position many people find themselves in on 18 June.
What has the TUC said?
The TUC says years of stagnating pay have left workers "badly exposed" to Britain's cost of living crisis.
The union body says Chancellor Rishi Sunak's recently-announced cost-of-living support package comes after months of dithering and delay and has caused unnecessary hardship for millions of families.
The union body says ministers must do far more to give families long-term financial security and is calling for urgent action to raise wages, reduce household costs and increase Universal Credit payments in line with soaring inflation.
The TUC's five-point action plan for the Government involves:
Working with unions and employers on sector-wide fair pay agreements,
Raising the minimum wage to at least £10 an hour immediately,
Boosting key worker pay in the public sector to at least meet the cost of living,
Rolling out a rapid programme of home insulation,
Giving a permanent boost to Universal Credit.
What have union leaders said?
TUC North West regional secretary Jay McKenna said: "Families are under intolerable financial pressure with costs spiralling out of control.
"We're bringing unions, local workers, and community activists together to say enough is enough. The government must do more to help working people have a decent standard of living.
"Now is the time for workers to come together."
TUC General Secretary Frances O'Grady said: "People shouldn't be struggling to cover the basics.
"But pay packets in Bury have taken a rapid fall – in real terms – in just 12 months.
"And years of wage stagnation have left workers badly exposed to Britain's cost of living crisis.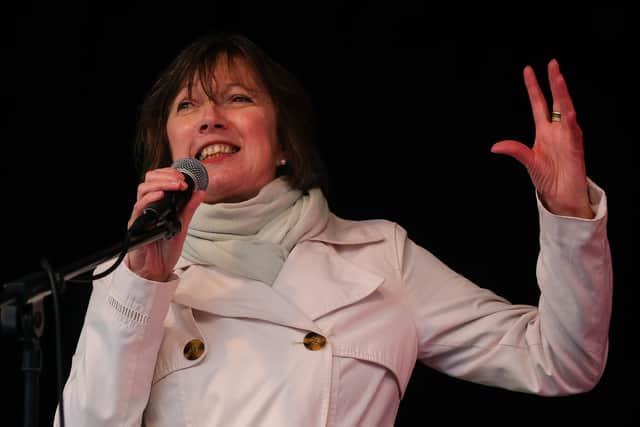 "Even with the Chancellor's recently announced cost-of-living support package, families will still struggle to keep their heads above water this autumn.
"Years of attacks on wages and universal credit have left many households on the brink.
"With energy bills rising 23 times faster than wages we urgently need to get wages rising and to pay universal credit at a permanently higher rate – not just a one-off boost.
"That's the best way to protect livelihoods and to support the economy.
"We're marching on 18 June to demand better for all workers."
What has the Government said?
The Government said that its new £15 billion package of support announced on 26 May would help millions of families across the country.
The intervention includes a one-off £650 payment to more than eight million low-income households on Universal Credit, tax credits, pension credit and legacy benefits, separate £300 payments to pensioners' households and £150 to individuals receiving disability benefits and a doubling of the energy bills discount coming in October from £200 to £400. The requirement to pay the latter back has also been scrapped.
Chancellor Rishi Sunak said: "We know that people are facing challenges with the cost of living and that is why I'm stepping in with further support to help with rising energy bills.
"We have a collective responsibility to help those who are paying the highest price for the high inflation we face. That is why I'm targeting this significant support to millions of the most vulnerable people in our society. I said we would stand by people and that is what this support does today.
"It is also right that those companies making extraordinary profits on the back of record global oil and gas prices contribute towards this. That is why I'm introducing a temporary Energy Profits Levy to help pay for this unprecedented support in a way that promotes investment."