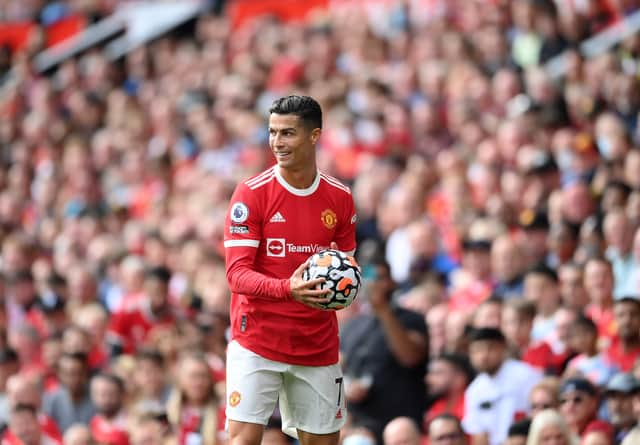 Cristiano Ronaldo. Credit: Getty.
A study has ranked all of the current Manchester United squad's online earning potential, by looking at their number of followers versus the amount of times they post to the social media platform, Instagram.
The research from MyProtein.com ranked all of the current United's squad's earning potential based on an average figure of £0.0043 per follower - and then multiplied this by the number of times the player posted over a year.
Unsurprisingly, with Ronaldo one of the most followed people on Instagram, he came out top when subjected to this method - followed by Paul Pogba.
Here were the researchers' estimates for what players could potentially earn if they chose to do sponsored posts on the social media channel:
Cristiano Ronaldo - £1,505,000 per post
Paul Pogba - £208,120 per post
Raphaël Varane - £73,530 per post
Marcus Rashford - £50,740 per post
David de Gea - £50,310 per post
Edison Cavani - £37,840 per post
Jesse Lingard - £37,410 per post
Jadon Sancho - £31,820 per post
Bruno Fernandes - £25,370 per post
Anthony Martial - £24,940 per post