The Instagram writer helping youngsters kept awake by worries about the planet
Nursery assistant Esme Finch has also written an illustrated book so parents can help their children deal with 'eco-anxiety' better.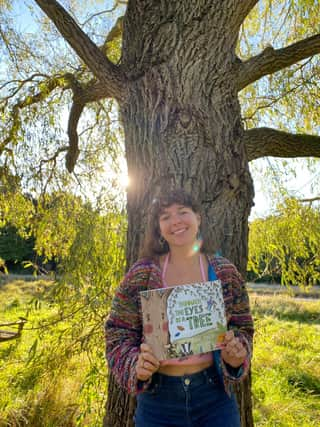 An environmentalist is using social media to help children manage eco-anxiety after suffering from it herself.
Esme Finch, 26, started her Instagram page Environ-mental Matters at the beginning of 2019 to help people, particularly young people, dealing with eco-anxiety.
Eco-anxiety is a persistent worry about the future of our planet and the life that inhabits it and this anxiety can cause side-effects like insomnia and depression. A BBC Newsround poll last year showed three-quarters of young people worry about the state of the planet and a fifth have been kept awake by their concerns.
Esme said: "I've had to really try to stay calm because it's hard sometimes.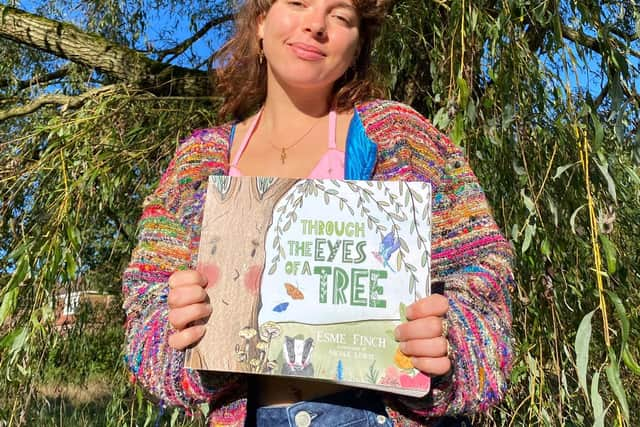 "You can feel guilty about your own choices that affect the environment, like driving to work, but no one is perfect, especially in this modern, consumerist, fast-paced world, and it is about being mindful.
"I've noticed that young adults have eco-anxiety to the point that they have decided they don't want children due to environmental issues. But I have hope for the future."
How she helps young people
Esme explained that the word environmental is written as two separate words as the name for her Instagram page because she wanted to portray that the wellbeing of the mind and the environment are connected.
On her Instagram page, she does children's meditation to get them in touch with nature and their love for animals.
She did an animal-themed meditation where she instructed listeners to imitate the movement of different animals like stretching like a cat and to take on other personifications of nature like blowing a big gust of wind.
Esme told Manchester World that creativity helps her cope with eco-anxiety, whether it is doing a podcast, writing poetry or doing environmental workshops.
As an outdoor nursery assistant, she organises outdoor activities for children like cutting old dead wood and finding and identifying different leaf variations.
At the beginning of February, Esme moved from Guildford in Surrey to Manchester and worked as an environmental co-ordinator for a TV show working alongside 'Albert' for six months. Albert is the leading environmental organisation that encourages the TV and film industry to reduce its carbon footprint and offers free sustainable production training for news organisations.
From blogger to published author
The environmentalist's journey to self-publishing her first children's book began in Manchester.
Her book, Through the Eyes of a Tree, aims to encourage young environmental activism and a love for nature, as well as facilitate creative growth and offer positivity and hope, especially for children with eco-anxiety.
The 88-page book is for children ages eight and above and is split into a series of stories.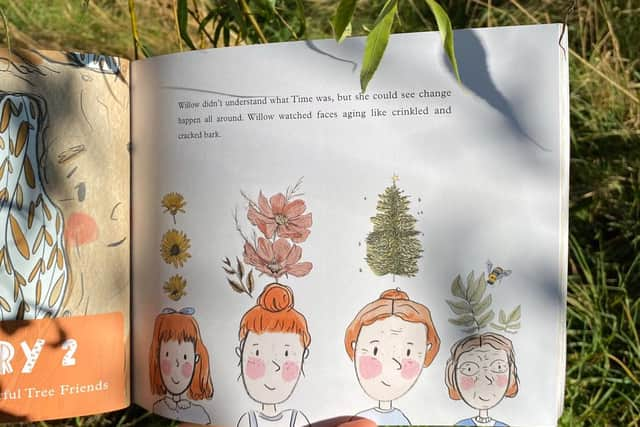 Readers are taken on a journey of the life of a personified willow tree that looks after talking animals and people.
She began writing in March last year and her book was published at the end of August.
The author explained: "My inspiration for the book is based on my own story.
"I used to cycle past this willow tree on the way to my grandma's house and I would wonder what this tree had witnessed over the years.
"Around that time HS2 railway was underway and I thought about the trees being chopped down because of it.
"I have always loved trees. I have been to protection camps.
"I even made a short documentary about the legacy our trees leave behind and the emotional connection we have with them.
"Last year during lockdown sitting under an oak or willow tree helped me so much. Trees are also someone's home."
Esme's book carries the voices of young children and their concerns about the environment, and she hopes that when parents read her book to their children they will recognise and listen to their concerns.
While in the process of publishing her book, the author noticed a gap in the publishing industry that she hopes will be addressed one day.
She said "Climate fiction is lacking in the publishing industry. Now I'm an author I have noticed that climate fiction isn't a separate genre.
"It should have its own category, Cli-Fi, but it is put with books in the Sci-Fi section, although they aren't the same thing.
"There are already great authors that would fit into the Cli-Fi category whose work isn't well known because it's hidden in the Sci-Fi category."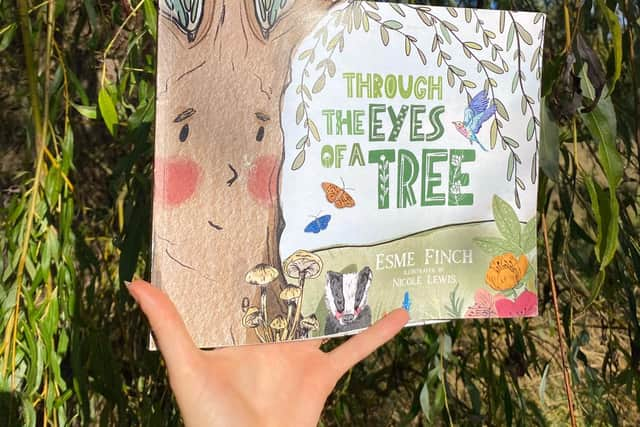 Esme attended COP26 last week and gave 10 books to an art company that were very intrigued about her book and the subject of climate change.
Esme said: "It was so cool meeting different people from around the world and hearing their emotions on climate change.
"They have much worse experiences than I have had to deal with so I cannot even imagine what their eco-anxiety is like.
"I hope people see my book as a chance for them to create their own environmental stories."
Nicole Lewis, 24, an illustration university graduate and artist from Manchester drew the illustrations for the book.
She hopes that the book will allow younger generations to see and appreciate the beauty of nature.
Nicole said: "There are many ways art can engage children whether that is art therapy, messy play, or storytelling.
"The purpose of our book was to show children how we as humans can make an impact on our surroundings.
"The book mentions many soon to be or extinct creatures that we as humans could have prevented being extinct.
"I feel we learn a lot about the world we live in, in today's society but not enough about the damage we are causing.
"The importance of environmental storytelling to our children now is crucial, allowing them to be aware of their surroundings and the impact they, us and we have as humans on our environment."