Jane Kenyon, who founded Girls Out Loud which works with teenagers in schools across the city-region, made the shocking statement as she called for leaders to make school bus trips free. She is also calling for free school meals for all pupils, saying the criteria currently exclude too many people and there is a stigma and fear of bullying from other pupils which leads children who are eligible not to claim the food to which they are entitled.
Ms Kenyon said the current situation in the city-region and nationally, with families feeling the pinch as prices rise, is the most challenging she has known in the 12 years of running Girls Out Loud.
What did Jane Kenyon say about bus fares?
Ms Kenyon, whose social enterprise was formed to raise the aspirations of teenage girls and support them in education, said the cost of living crisis is now so bad in parts of Greater Manchester that some pupils were unable to afford the cost of getting into school. She explained that for many young people in disadvantaged circumstances that was a double blow.
She said: "I know of lots of children who are not even getting to school because their parents can't afford the bus fare. We are seeing absences go up.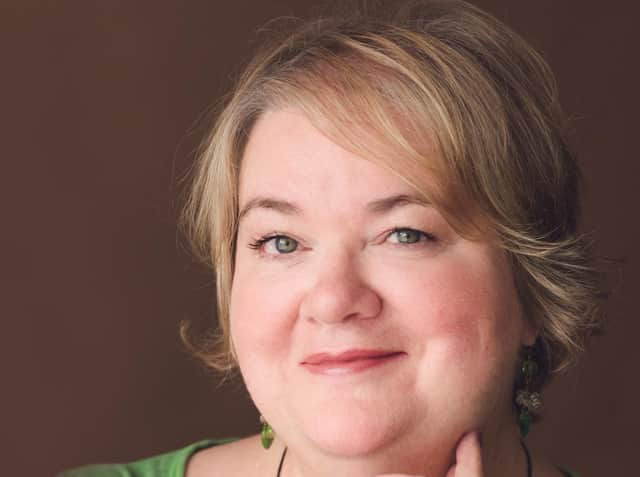 "For young people who are living in poverty school is generally a good, safe place. It's warm, they get a meal, they get nurtured and cared for, they are with their friends.
"A lot of them want to come into school and if they can't get on the bus to get in that's just heartbreaking."
Ms Kenyon said the solution to this issue is to make school buses free while people are struggling to make ends meet.
What did Jane Kenyon say about school meals?
Ms Kenyon also said that free school meals need to be rolled out to everyone, saying the current system creates problems.
She said: "We're letting our children go hungry and it's deeply concerning and so unnecessary. Stories that we're hearing about young people only getting one proper lunch a week because that's all their families can afford are becoming more and more commonplace and yet seemingly, very little is being done to combat this and protect the most vulnerable in society.
"The current threshold for free school meals isn't working, it is incredibly low and is only really applicable to parents on welfare. If you're working but on a low wage you're not qualifying.
"What I also see in schools is a stigma around being a free school meal kid. It's not cool and they get teased about it. They don't want to be seen in that way so don't use their tickets. If all school meals were free that wouldn't be an issue. If you're coming from a poor family you've got enough stuff going on in school without being teased about that.
"The effect of children not getting meals is huge. How would you feel if you didn't eat all day? What would your concentration, interest in the subjects and energy levels be like?
"We've seen amazing people like Marcus Rashford step in and help over recent years but this is the government's problem and I'm calling on them to take immediate action and take responsibility for a crisis that shouldn't be punishing our young people. Bring back free school meals. No child should go hungry. Something must be done and it must be done now."
What else did Ms Kenyon say?
Ms Kenyon said this is currently the toughest situation she has known in 12 years of running Girls Out Loud, which now helps teenage girls in schools in local authorities including Manchester, Bolton, Tameside, Salford and Trafford.
She said: "It just seems to get worse and worse every year. Many of these areas we work in were in poverty before this, but now people are living in a very dangerous situation.
"When I set up Girls Out Loud 12 years ago it was more about aspiration and body confidence. Those were the two things driving me. Now we've got social media, smart technology, lads watching easy-access porn, the growth in misogyny in schools with girls being sexually harassed, reality TV and its impact on girls, drug culture in schools, and now the cost of living crisis.
"It's like every couple of years something else big comes along. The landscape is really tough."