Talented Tameside teenager following his dance dream after getting place at top London school
Nic Lee spent lockdown learning to dance in his bedroom and will now become one of the youngest students at the prestigious London Contemporary Dance School.
Watch more of our videos on Shots! 
and live on Freeview channel 276
Visit Shots! now
A Greater Manchester student who spent lockdown earning to dance in his bedroom has become one of the youngest people to be accepted at a top dance academy.
Nic Lee, from Tameside, has been offered a place at the prestigious London Contemporary Dance School and will now leave his sixth form college to begin three years of intensive study preparing him for a potential professional career on the boards.
Nic admits he was a 'bad kid' who tended to 'get into mischief' before falling in love with dance, giving him a background quite different to many of the other students who made it through the London school's competitive auditions process.
He credited a local contemporary dance group who visited his secondary school as a teenager with sparking his passion for dancing.
Who is Nic Lee and how did he get into dancing?
While many talented young dancers spend their childhood evenings and weekends being ferried to and from private classes in ballet, tap and modern dance Nic, who is 17 and from Ashton under Lyne, said that before getting into dance he had no real hobbies other than "singing a bit of karaoke at home" and used to often "get into mischief".
His passion for dance when he was in year nine at Wright Robinson College in Gorton in Manchester and the Company Chameleon group came in to run a workshop with pupils. Nic, who was 14 at the time, was instantly smitten with their free and creative style of movement.
Chatting to the workshop leaders Juliana Fapohunda and Amber Calland afterwards, Nic discovered they were impressed with his natural ability to move and were keen for him to audition for their young people's dance company Chameleon Youth.
But with no parental support at the time for his dancing, there was a question mark over how he would pay the subsidised £100 a year fee, and Nic missed the deadline.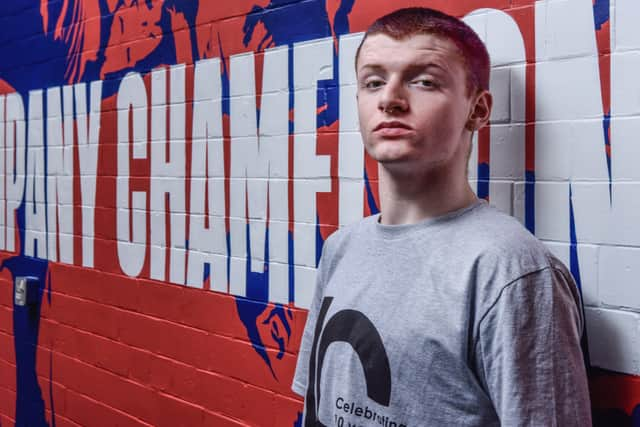 By the following year the country was in lockdown due to the Covid-19 pandemic and all classes were cancelled but remarkably this turned out to be the start rather than the end of Nic's dance journey.
When Company Chameleon's affordable Saturday morning young people's dance sessions moved to Zoom, Juliana and Amber were delighted to see Nic's face pop up on screen one week. They remembered him right away despite it being 18 months since their visit to his school.
Taking part in the regular online group sessions ignited Nic's passion for dance and throughout the lockdowns, he spent a further three to four hours each day self-teaching.
Nic watched and imitated hours of footage of other dancers, did HIIT workouts to build up his strength and stamina and practiced yoga, copying free demonstrations on YouTube.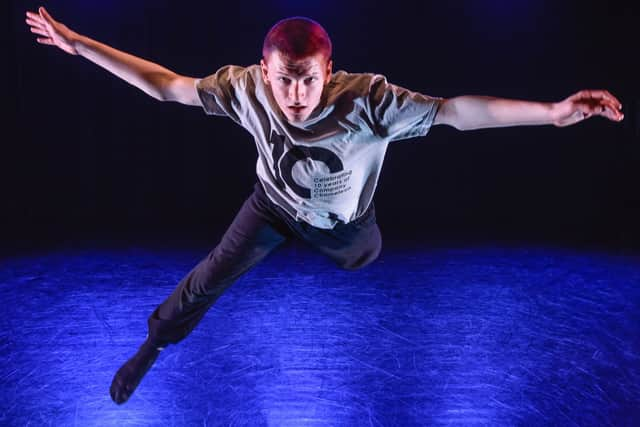 Once the country finally opened up again, Nic was able to audition for Chameleon Youth and won himself a place. Through his membership of the company, he has performed at The Lowry, New Adelphi Theatre and Phoenix Dance Theatre as well as outdoor festivals such as the Manchester Day Parade, Green Space Dark Skies and the Queen's Platinum Jubilee Pageant in London.
Dancing with Chameleon Youth opened up other opportunities, which Nic grasped with both hands. The company introduced him to other young people's dance schemes, including The Lowry's Centre For Advanced Training (CAT) in Dance and the National Youth Dance Company. Nic successfully auditioned for both projects, and has recently enjoyed taking part in a national tour with other young dancers.
Now he is leaving Clarendon Sixth Form College to head for the capital city and the training that he hopes will land him a place in professional dance after he graduates.
What has been said about Nic's success?
Nic said: "The timing of me getting my place couldn't have been more perfect and it feels like everything's come full circle. Amazingly, I was on work experience at Company Chameleon when I got an email saying I'd passed my audition and interview.
"I was totally in shock as I didn't think I did that well. And for a 17-year-old to get in is pretty rare. It was just perfect to be able to share this moment with Company Chameleon, as this really is where my dance journey started.
"I was already doing a dance GCSE before I joined, but I would never have been dancing at the high level needed to get into London Contemporary Dance School, and I wouldn't have known about other opportunities like National Youth Dance Company that have really opened my eyes to what's possible.
"Some of my older friends from Chameleon Youth are already at London Contemporary Dance School and it is an absolute dream come true to be able to go and join them."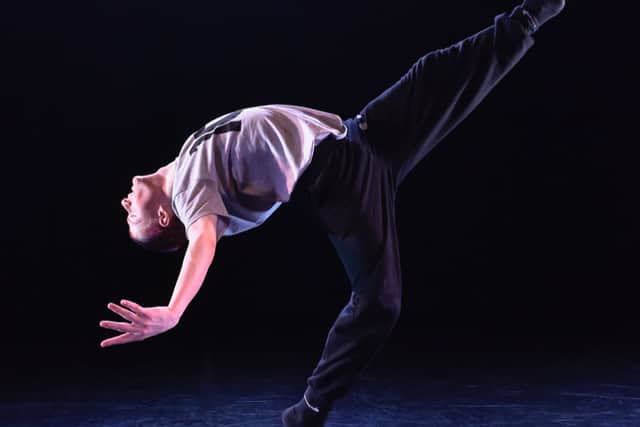 Sam Broadbent, learning and participation manager at Company Chameleon, said: "I can remember our workshop leaders coming back from Wright Robinson and telling us about Nic.
"They said not only was he an amazing mover, he was so confident and mature, even at 14. They still talk about how Nic came for a chat at the end of the session and totally impressed them and how they really hoped he would start to come along to Chameleon Youth.
"We are over the moon that Nic was eventually able to join us and being able to support him over the last few years with dance school applications and auditions has been our absolute pleasure. Nic very much deserves his place in London and we are excited to follow his progress and see what happens next. We are expecting big things!"
Can other young dancers follow in Nic's footsteps?
Company Chameleon runs drop-in sessions for young dancers in Openshaw which can cost as little as £3 per week. The sessions are on Saturdays and last from 9.30am until 10.15am for dancers aged between four and six, from 10.30am to 11.30am for the seven-to-10-year-olds, and from noon until 1.30pm for dancers aged between 11 and 16.
There are then auditions held once a year for the Chameleon Youth company, with juniors aged 11 to 16 trying out in July and seniors aged 16 to 21 having their chance to impress in September.