Sexual health: number of people catching STIs in Greater Manchester revealed as 'super gonorrhoea' spreads
Health chiefs are warning people to take extra precautions as cases of an antibiotic-resistant gonorrhea have been identified in England.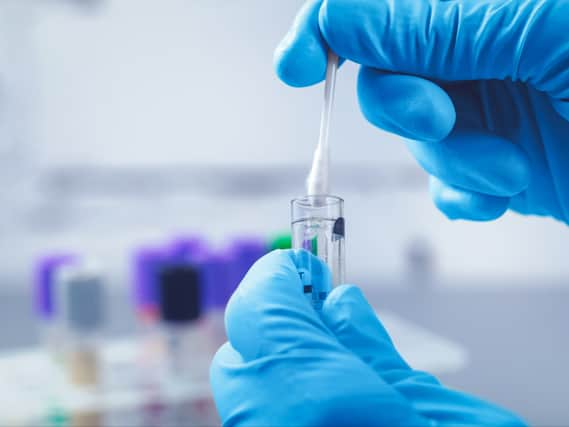 The numbers of people catching sexually-transmitted infections (STIs) across Greater Manchester have been revealed by data.
Analysis from our sister title NationalWorld has revealed where the regional hotspots for a number of common sexual health problems are.
It comes as health chiefs are warning people to take extra precautions after a number of cases of 'super gonorrhea', which is resistant to antibiotics, were identified in England.
Where are the STI hotspots in Greater Manchester?
Manchester had the highest number of people catching STIs in the North West and the 22nd highest rate in England, although it also has the largest population of any local authority in the region.
The city had a diagnosis rate of 929.6 STIs per 100,000 residents, with more than 5,500 diagnoses in total.
Salford came fourth in the regional ranking, with a rate of 680.6 diagnoses per 100,000 people.
What does the data show for common STIs in Greater Manchester?
Of the 10 local authorities in Greater Manchester, it was Manchester itself which had the highest rates of diagnosis for all five common STIs.
The city had a rate of 408.5 cases diagnosed per 100,00 people for chlamydia, 183.2 per 100,000 for gonorrhea, 32.6 per 100,000 for syphilis, 54.3 per 100,000 for herpes and 91.4 per 100,000 for genital warts.
The North West is also a national STI hotspot, with Manchester having the highest rate of any local authority in England for genital warts, gonorrhea and syphilis.
The city also appeared in the top three of the national rankings for the other two common STIs.
Salford also has high rates of STIs, the data reveals.
The local authority had a rate of 347.9 cases per 100,000 residents diagnosed with chlamydia in 2020, as well as a rate of 123.7 cases of gonorrhea per 100,000 residents, one of 23.6 cases per 100,000 people for syphilis and one of 67 per 100,000 residents for genital warts.
The second-highest rate of herpes diagnosis in Greater Manchester was in Wigan, with 34.8 new cases per 100,000 residents.
What is 'super gonorrhea' and how can people avoid catching it?
The STI data is being shared as health experts are warning about cases of 'super gonorrhoea', or Neisseria gonorrhoeae, an antibiotic-resistant strain of the disease.
Fortunately, only a handful of cases have been identified so far in London and the West Midlands.
With warnings that case rates of other STIs are also increasing, health bosses are urging people to use protection and to regularly get tested to limit their risks.
Dr Katy Sinka, STI section head at the UK Health Security Agency, said: "After a couple of years without any cases of this hard-to-treat form of gonorrhoea, we have now seen four cases in the last two months.
"It's too soon to say whether this will be the start of a longer-term trend, but we do know that STIs are on the rise in general.
"Getting an STI isn't as simple as taking some medicine and moving on with your life – if not properly treated, they can have long term impacts on your and your partner's health.
"Adding antibiotic resistance into the mix makes the impact on your life even greater.
"There are simple steps you can take to reduce your risk of gonorrhoea and other STIs. Use condoms consistently and correctly with all new or casual partners, test regularly for STIs and if you have any symptoms such as unusual discharge, don't have sex until you are tested."