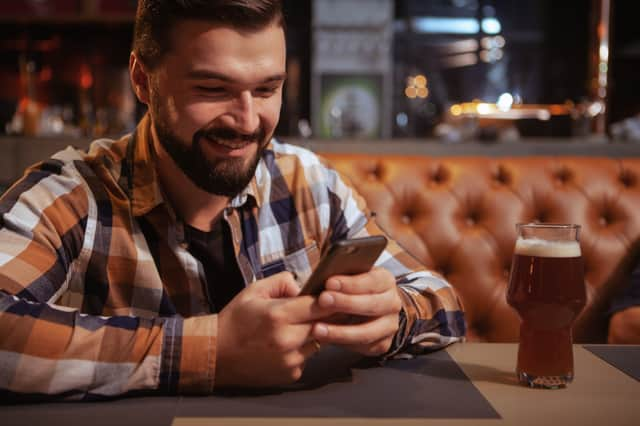 Whether real ale is your poison, or you prefer a chic cocktail, Manchester has got it all - which can make deciding where to go for lunch or finding somewhere different for a night out a bit tough.
We've all got our personal favourites - but we decided to have a look at what the city's legions of Google reviewers rate highly - from tiny taverns to glossy bars.
Here is a selection of just seven of the public's favourites, which all had more than 300 reviews posted to Google and averaged 4.6 stars or more out of 5.
73 Rochdale Rd, Manchester M4 4HY ; 4.7 stars out of 5 (1,538 reviews) : Fans of this traditional pub like its 'excellent food - even for fussy eaters' and its top-notch stout - along with its independently brewed ales.
65 Bridge St, Manchester M3 3BQ; 4.7 stars out of 5 (463 reviews): Lovers of this basement bar value its 'good selection of cask and keg beer', friendly bar staff - and even its scotch eggs. It is frequently labelled a 'hidden gem'.
39 Blossom St, Ancoats, Manchester M4 5AF; 4.6 stars out of 5 (1,430 reviews): it's not just about the locally-brewed beer for Google reviewers (thought that is oft-praised) - it's also celebrated for being family-friendly, dog-friendly and welcoming to all with its Covid-secure measures.
98 King Street, Manchester M2 4WU; 4.6 stars out of five (1,149 reviews): It's all about the darts at this popular haunt, with lots of games for drinkers to enjoy and even darts novices saying a visit was' lots of fun.' But it also scores highly for friendly staff, good food and beer.
29 Liverpool Rd, Manchester M3 4NQ; 4.6 stars out of 5 (809 reviews): This cosy tavern is a hit with reviewers for its 'great beer selection at reasonable prices', relaxed atmosphere and beer garden: with cask and Belgian beer lovers flagging it as a favourite.
Cutting Room Square, 41 Blossom St, Ancoats, Manchester M4 6AJ; 4.6 stars out 5 (555 reviews): Sunday roasts are among the top-mentioned food highlights for this bar and restaurant, where cocktails are a hit with reviewers alongside its 'fantastic beers and wines' and great service.
35 Dale St, Manchester; 4.6 stars out of 5; (315 reviews): Rave reviews on Google for its 'phenomenal' beer sees this bar rank highly, with self-proclaimed 'beer geeks' saying this is their top spot for repeat visits.
* This list is by no means meant to be comprehensive - please share your own favourites with us on our social pages @mancworlduk or email [email protected]!