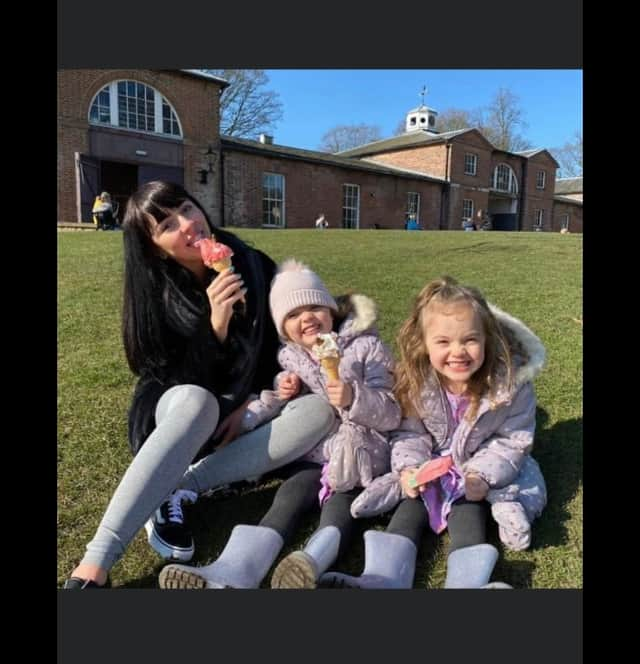 Families in Manchester have welcomed new guidelines issued last week, instructing schools to keep uniform costs down and branded uniform items to a minimum from next autumn.
Schools will be expected to make the changes before parents buy uniforms for the academic year starting September 2022.
The Department for Education (DfE) advised schools to make second-hand uniforms more available and allow parents to shop in high-street stores, rather than having to buy from the school's uniform supplier.
One Manchester mum and tutor, Aimee Speed, has five-year-old twin girls in Year One.
She told Manchester World: "Having two children who go through a lot of uniform can be quite expensive.
"I try not to spend more than £50 each on uniform as it needs replacing so often due to messy activities and growth spurts.
"I think uniforms are getting more expensive compared to when they first started in nursery, especially school shoes that will last.
"I think the new guidelines are helpful because it means that the children whose parents can't afford branded clothing don't feel singled out."
Aimee said she would be willing to buy second-hand uniforms provided they are good quality.
According to The Children's Society, on average parents spend £337 per year on uniform for each child at secondary school, while parents with primary school children spend £315. The DfE reckons parents can save about £50 by buying uniform from any store, rather than a specialist shop.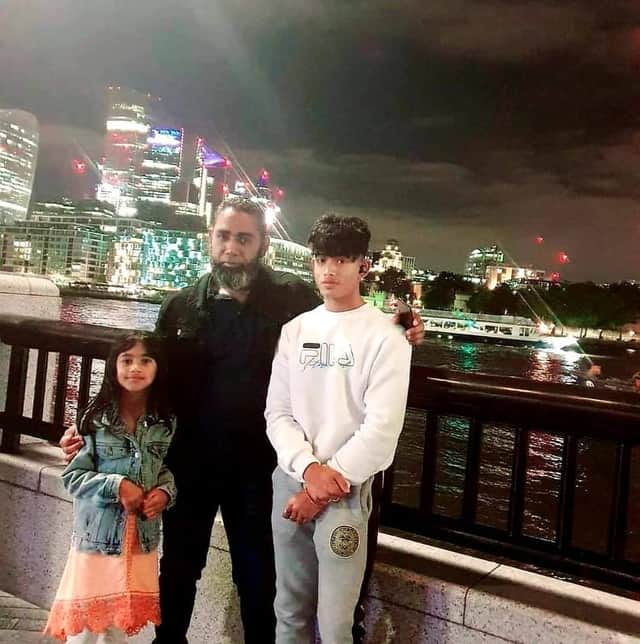 Mohammed Rahman, 41, from Rochdale, spends around £800 a year buying school uniform for his two children, aged eight and 15.
He said: "It's a burden having to spend that much money which could be better spent on providing my children with enriching and extra-curricular activities.
"Purchasing school clothes for my son who attends a state grammar school is a challenge.
"We have to travel to designated shops based at the town where the school is located because blazers, ties and PE kits are branded."
What do teachers think?
Madeleine Lennon, 24, a high school teacher from Bolton, hears parents' concerns about the expenses of school uniform often.
The mother of two of children, aged three and seven months, is not worried about the cost of primary school uniforms because supermarkets such as Aldi sell items starting from as little as a pound.
Similar to Mohammed, her concerns are with the demands to meet the cost of branded secondary school uniform.
When Madeline joined some Facebook mum groups, she noticed how much parents are out of pocket and the hardships they face.
"It's hard to buy uniforms, especially for single mums who have hardship because their ex-partners won't contribute to uniform costs," she said.
While the DfE still advertises the school uniform grant, more than 80% of local councils offer no assistance.
Only 27 out of 149 councils surveyed provide the grant and a third of those only do so in cases such as fires, floods or "extreme poverty".
What help is still available?
Manchester-based charity, Wood Street Mission, has a SmartStart school uniform project that runs throughout the year.
They work with support workers and their local supplier to provide free school uniforms, shoes, stationery, winter coats, rucksacks and other essentials.
Des Lynch, manager of Wood Street Mission, said: "We believe that children in poverty should have the same opportunities and access to education as their peers.
"The charity has been running for 152 years and not one government has ever made child poverty their focus once they are in power.
"To break out of poverty children need education and as to whether the new government guidelines will be enough, time will tell, but it's a good start to make school uniforms more accessible.
"If schools want branded uniform they should give it to students living in poverty for free, some schools do."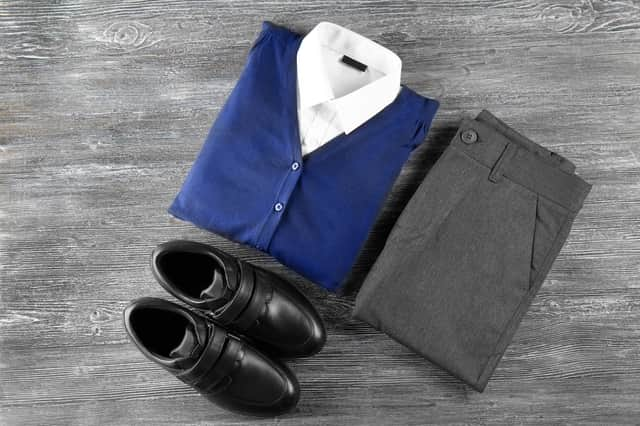 Des explained that it is also hard to find some colours schools request and school uniforms for teenagers with adult sizes.
This year, their users included families on Universal Credit, families in debt and asylum seekers.
He said: "People have a misconception that being on Universal Credit means you're not working, but a lot of people are working but claim benefits because very few salaries meet increasing basic living costs.
"Parents also have a short window to buy school uniform and to gather the money in time for the academic year.
"They cannot put uniforms away because their children will grow out of the clothes."