Salford apartment owners' fury at being told to cough up £2.5m for backlog of repairs and maintenance
Apartment owners in Salford are furious after being presented with a huge bill for maintenance and repair work on their rundown properties.
Watch more of our videos on Shots! 
and live on Freeview channel 276
Visit Shots! now
Apartment owners in Salford say they have been told they must foot a massive £2.5m bill for a backlog of maintenance and repair work to their rundown properties.
The leaseholders on the Canterbury Gardens estate in Eccles pay £186 a month but claim the property management company Onward Homes has failed to invest their money in routine fixes for years.
They complain of a long list of issues with the appearance and general level of maintenance work done on the properties and say they have been neglected. The company says it is aware that residents have not been happy and they are trying to work through the issues.
What has been said about the state of properties in Canterbury Gardens?
Canterbury Gardens residents have complained about unpainted outer walls, neglected window sills, entrance ways and front doors which have mismatched letterboxes.
Canopies, window boxes and fencing are left with flaking paint, and they claim trees in the back gardens are being 'mismanaged', leading to subsidence in in nearby flats.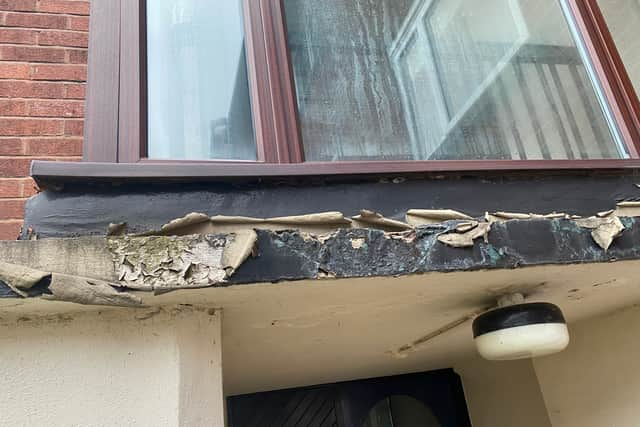 The residents of Knights Court, Squires Court and Reeves Court have been issued with Section 20 notices which stipulate leaseholders must be consulted over the work.
A cost analysis issued to the leaseholders amounts to £2.5m of work needed to bring the properties up to scratch, say the residents. Many of the 144 flats at Canterbury Gardens are occupied by tenants, while others are lease owners.
What have residents said about the properties?
Jacqui Theaker and her partner Kevin Armes are among 16 households from the estate who met with the Local Democracy Reporting Service to air their grievances.
They said that their lease stipulates there should be 'no sub-letting' but that 75 per cent of the flats have been allowed to be sub-let.
"We are forced to micro-manage everything, despite having a caretaker who is supposed to be on site from 8am to 4pm, Monday to Friday," said Jacqui.
"But the caretaker prefers to run errands, take residents to hospital appointments, visit people for tea and biscuits and generally be a social worker on the site for residents instead of undertaking the duties that the leaseholders pay for.
"Onward appears to have free reign to dismiss us and treat us as a money tree, while they decide on shoddy maintenance and repair standards, delayed responses, break promises and show no appetite to run the scheme in an efficient cost-effective manner."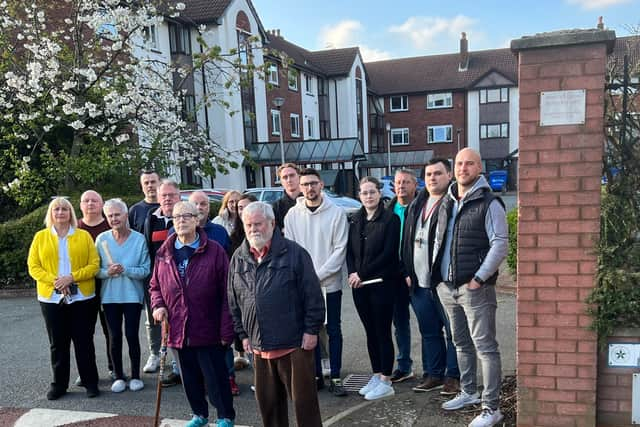 She also claims Onward was 'picking and choosing' if and when it responds to official complaints.
"Delays [in maintenance work] has cost us, as we are now facing the consequences of hyper-inflation when the work should have been done four or five years ago."
The residents say there is £500,000 in their 'sinking fund' which is supposed to be used for cyclical painting, internally and externally, but this is way behind schedule.
They say they are not allowed to store bikes in 'common areas' because of the fire risk. Items left in communal areas are 'confiscated' and leaseholders are charged £40 per item to get them back, they say. The residents say Onward cites fire regulations, post-Grenfell, for this.
Jacqui said: "Onward bang on about fire safety and have made all leaseholders remove items from the ground floor internal store cupboards, yet it has come to our notice that a blind eye is turned for certain people."
What has Onward Homes said about the criticism?
An Onward Homes spokesperson said: "Residents have previously made us aware of some issues relating to Canterbury Gardens and we have been working with them to resolve any questions.
"We take any feedback from customers seriously and will always listen and do what we can to make things right.
"We are currently working on a programme of works to enhance the appearance of Canterbury Gardens including improvements to windows and doors, as well as painting and fire safety work. A formal consultation process has been undertaken with customers and we anticipate the works will be completed in the summer.
"Regarding other issues raised by residents, sub-letting is not tolerated and we tackle this on a case-by-case basis. We are unable to allow bikes to be stored in common areas due to the fire safety risk this presents to all residents. Customers have also asked us to review our pets policy and we are currently doing so."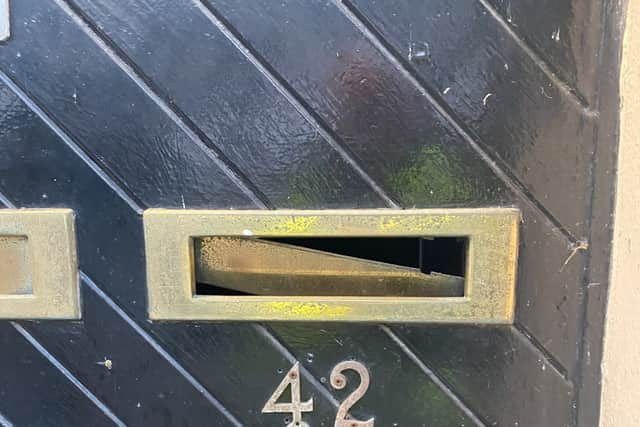 On the subject of the £2.5m costing, the spokesperson said: "We are continuing to work with residents at Canterbury Gardens to deliver a series of improvements to the building over the next five years.
"Leaseholders have been provided with indicative costs for the five-year improvement programme and at the start of this year received a Section 20 notice for the first year of this work. This did not include final costs.
"A formal consultation process has been undertaken and we will discuss any implications on the sinking fund with residents as soon as this information is available.
"In relation to the costs quoted below in the past we have provided various cost breakdown options for leaseholders for the programme of works. One of these options included a £500,000 cost for provisional sums, which include things like unforeseen works, but this has not yet been confirmed."