Are house prices rising or falling in Greater Manchester? Check property market with interactive tool
Across the UK prices are falling on a monthly basis but rising year-on-year - and data shows a similar pattern happening in Greater Manchester.
Watch more of our videos on Shots!
and live on Freeview channel 276
Visit Shots! now
The UK housing market is facing distinctly choppy waters, with prices slowing, viewings falling and mortgage approvals at their lowest rate since 2009 (with the exception of the Covid-19 pandemic years).
Official house price data for December has failed to alleviate concerns about the market slowdown, with prices now falling month-on-month across the UK - although they are still rising on an annual basis.
It follows a disastrous mini-budget under the short-lived premiership of Liz Truss who, alongside her chancellor Kwasi Kwarteng, sent mortgage interest rates spiralling after the prospect of massive tax cuts spooked financial markets.
But what do the official figures say about property prices in Greater Manchester - are they rising, or is our area one of the dozens across the UK where prices started to tumble last month? We have all the answers for you here, alongside an interactive chart that will let you explore what the statistics are telling us about the local property market.
Are house prices rising or falling in Greater Manchester?
The Office for National Statistics (ONS) and HM Land Registry published the latest official house price data on Wednesday (15 February), known as the UK House Price Index. This showed that in some areas of Greater Manchester, but by no means all, the wider pattern of house prices falling monthly while still rising compared to the same time last year was seen.
Average house prices in Greater Manchester stood at £238,049 in December – 0.4% higher than in November, when the average price was at £237,194 . This was also 14.4% higher than in December the previous year, when the average was £208,127.
Across the 10 boroughs of the city-region six had increases in prices both in the last month and the last year. These were Bolton, Manchester, Oldham, Rochdale, Trafford and Wigan. The biggest percentage increase from month-to-month was in Trafford, where there was a rise of 1.6%, while the biggest year-on-year increase was 16.6% seen in both Bolton and Wigan.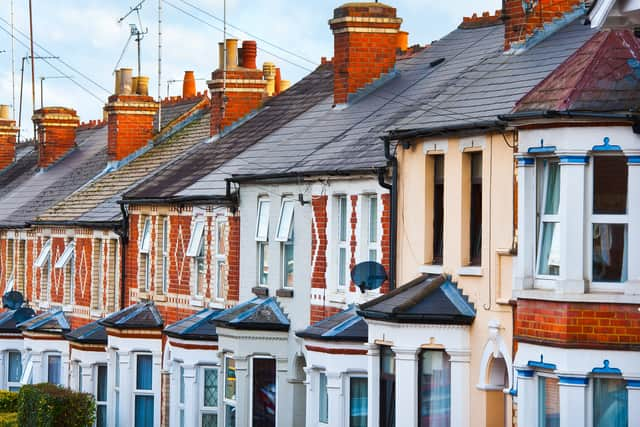 In the other four boroughs of Greater Manchester (Bury, Salford, Stockport and Tameside) prices in December fell compared to November but were still higher than they had been the previous December. The biggest monthly fall in house prices was 1.9% in Salford, with the average house price falling to £216,917 from £219,600. The biggest year-on-year increase in prices in these four areas was 13.2%, seen in both Bury and Tameside.
The UK House Price Index is based on property sales rather than asking prices or mortgage data, and is therefore considered the most reliable barometer of UK house sale activity.
Across the UK, house prices have risen by 9.8% in the last year, from £268,115 to £294,329. While prices may be much higher than last year, the rate of inflation has slowed – prices were up 10.6% in the year to November, and 12% in the year to October. The ONS said some of the recent annual inflation rates have been volatile due to fluctuations in prices during 2021. For instance, there was a sharp fall in average prices in October 2021 following the end of the Stamp Duty holiday, which made year-on-year growth in October 2022 particularly high.
Alongside an average cost, the House Price Index data also offers a more detailed view of the housing market, with average prices published for detached, semi-detached, and terraced homes, flats, and prices faced by first-time buyers.
Our sister title NationalWorld has created an interactive chart that shows how house prices have fared for different types of property in [Area] and other council areas over the last five years.
Prices were down in just seven councils, all but one of which were in London. On a monthly basis, however, over 170 local authority areas saw house prices fall.
Across the UK as a whole, semi-detached properties saw the strongest growth, with prices up by 11.2% year-on-year. Prices for flats meanwhile were up by only 6.4%.
In Greater Manchester, property prices for various types of home were as follows:
Detached homes - average price of £417,394, a 14.2% increase since the previous December
Semi-detached homes - average price of £266,939, up 14.5% in a year
Terraced homes -  average price of £191,894, an increase of 14.9% on the previous December
Flats - average price of £176,657, a 12.7% rise on the previous year.
What will happen to the housing market in 2023?
As a result, the majority of offers put in by potential buyers are now below the asking price, and the number of house viewings taking place has fallen sharply, according to insight from the Bank's contacts in the housing market.
HM Land Registry says the housing market will "remain on a downward trajectory over the coming months", with monthly data from the Bank of England showing fewer mortgages were approved in December – the fourth consecutive monthly decrease. If the Covid pandemic period is excluded, the number of new mortgages approved are at their lowest level since January 2000, it said.