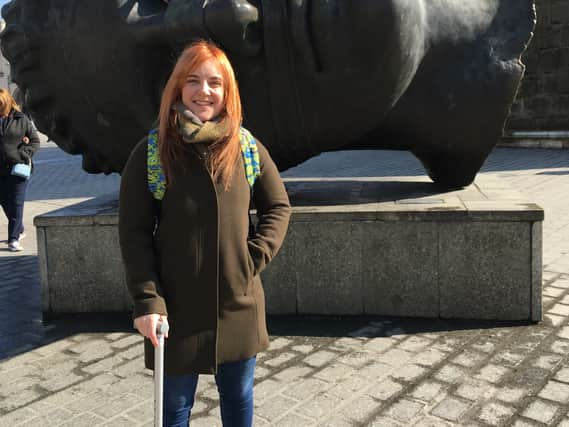 A Manchester-born woman has shared her experiences of living with an unusual medical condition ahead of Rare Disease Day.
She spoke about how the condition has affected her life and how society sometimes treats people living with more unusual diseases.
Sally is also part of a campaign which uses Rare Disease Day to raise awareness of the challenges the community of patients faces, and is this year using the day on 28 February to send a message to the medical community.
What is XLH and what is Sally's story?
XLH is a deficiency of the mineral phosphate, which is used by the body for bone and muscle development.
In some ways it is similar to brittle bone disease but bones become stiff, aching and weak.
One tell-tale sign of the condition in children is that they have difficulties when they begin walking, with the pressure causing their legs to bow either outwards or inwards.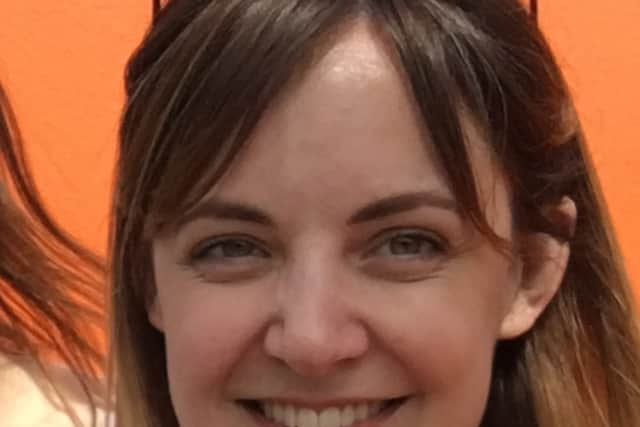 This was what Sally's family noticed when she was a toddler aged about 18 months and after their concerns were initially dismissed a medical professional agreed something wasn't right and it needed to be looked into.
Sally says they were extremely fortunate as there was a world-leading expert in XLH working in Manchester at the time and they got a referral, which made things a lot easier for her parents.
Other symptoms of XLH can include joint pain and stiffness caused by the hardening of tendons and ligaments, muscle pain, short growth and dental problems include abnormal tooth development and abscesses.
In some cases XLH is an inherited condition while for other people like Sally it just happens spontaneously.
How has having XLH affected Sally?
Sally said that growing up her parents instilled a very positive mindset and made sure the family just got on with life as much as possible.
However, she said that at times in her teenage years having XLH was not easy for her to cope with.
Sally, who is now 30, said: "When I was about 17 I was really struggling with being different and mental health was difficult.
"At that age you don't want to be different, you want to fit in."
She chose to have major surgery on both her legs in her A-level year but the recovery from that involved some time in a wheelchair and then almost having to learn how to walk again.
She also had to return to the operating theatre a couple of times to address complications from the procedure.
She said she was also supported at university, although looking back she says she now knows a lot more about what is available and what she could have asked for.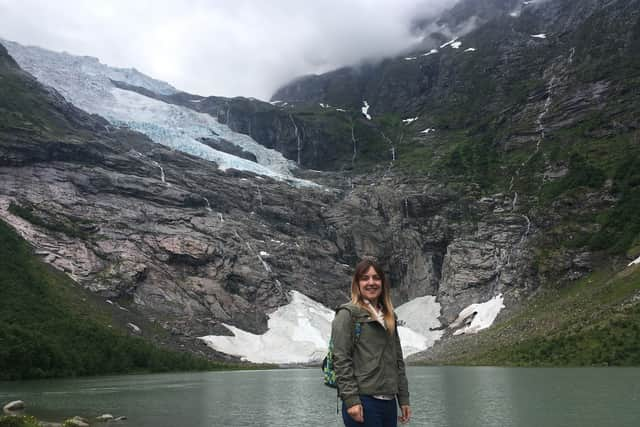 XLH has undoubtedly had an impact on her life, with Sally having to shelve the ambition she had at one time of having a more active job and becoming involved in the travel industry in a role like an air hostess.
She also faces other issues such as being more susceptible to stress fractures which can sometimes require surgery.
She said: "You have to be quite careful. I bumped into a radiator and that caused a stress fracture.
"On the whole I think I deal with it alright, it's a lot of little adjustments I have to make. I have a special chair at work, I have to think when I'm travelling about carrying luggage and I can't do certain types of exercise which means I have to think what I can do to stay healthy."
However, although her XLH may have got in the way of some of her career plans Sally says she probably owes what she does now for a living to having a rare disease.
She said: "I worked in a retail customer service job and then got involved with Metabolic Support UK. I worked for them for a while and now I work for a consultancy in medical research.
"I don't think I would have found that job if I hadn't been doing patient advocacy."
How did Sally get involved in supporting other people with rare conditions?
Sally got involved with Metabolic Support UK, which provides support for thousands of people living with a range of metabolic disorders, in her mid-20s.
The organisation, which was formerly known as Climb, arranged an event for XLH which enabled Sally for the first time to meet other people who had the same condition as her.
She admitted that initially being in a room full of people talking about the condition was slightly intimidating and strange but she said it made a huge difference to her and would have helped her when she was younger and did not know anyone else going through the same experience.
She also decided she wanted to take a more active role in helping people with rare conditions, saying that while the diseases are all different they do pose a lot of similar quirks and challenges to those who have them.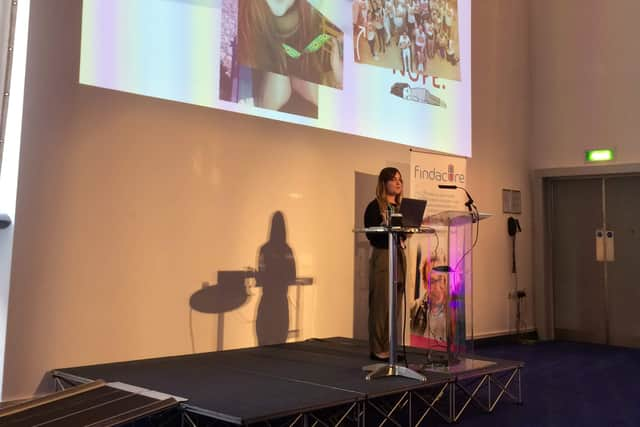 And she is now one of 17 changemakers which form part of the I Am Number 17 campaign, whose title refers to the fact that 1 in 17 people in the UK will be diagnosed with a rare disease at some point in their life.
It is particularly keen to raise awareness of diagnosis problems, saying getting conditions identified is crucial but on average this process takes a little over four years at the moment and some people never receive one at all.
In what is now the third phase of the campaign, I Am Number 17 is also using 2022's Rare Disease Day to send a message to health professionals.
What does the campaign want to say to the medical community?
Sally says she understands the difficulty doctors, nurses and GPs face in trying to recognise the tell-tale symptoms of all the many unusual conditions out there, especially as it is likely they will only see them a few times during their working career.
She therefore says it is very important that professionals are open to hearing what people living with their conditions every day say to them.
She said: "Everyone wants their condition to be understood but there are so many it's impossible for doctors to know every one.
"Often going to a doctor I have to explain my condition and they aren't sure which treatment is best or haven't heard of XLH. I was lucky when I got diagnosed because a doctor had heard of it and put two and two together.
"If there's something that doesn't add up with someone's symptoms there are conditions doctors may never have heard of but there is information out there and training courses are being offered.
"We also want to speak to medical students, and that's a big thing in Manchester because of the training hospital, to make them aware and think about when someone could have a rare disease and how they can find out more.
"Something that's said a lot is that patients are often the experts because we live with it every day. A lot of the time we end up reading quite a bit of the science around it to understand what's going on.
"Letting patients explain how their condition affects them can help get the best treatment."
The campaign is collaborating with the charity Medics 4 Rare Diseases to run Rare Disease 101, a free online programme that provides health service workers with simple information and case-studies to brush up their knowledge of conditions they may not have encountered.
Does the campaign have a message for the general public?
Sally says she has found people can sometimes be quick to judge those who have rare or unusual conditions and is urging them to perhaps think again about preconceived ideas they may have.
She said: "It's not always easy to know how to talk to people about XLH, especially as my condition isn't always apparent.
"For me, society can have very set ideas of how a 'well' person should look and be, and how a 'sick' or 'disabled' person should look and be, and when you don't fit this expectation, you can just be treated as 'weird'.
"Sometimes I have had to use accessible seats or ask for help and people are sometimes hesitant or just straight-out rude, asking why I need that.
"On the flipside, sometimes when I'm tired or sore I look different and can feel quite judged. I can cope with that better as an adult but when I was younger it was a big thing.
"If someone looks different there could be a lot going on for that person, and people need to be kind."