The quaint towns and villages you can reach on the train from Manchester - including Glossop and Castleton
The train lines out of Manchester can take you to some very picturesque locations
Watch more of our videos on Shots! 
and live on Freeview channel 276
Visit Shots! now
Greater Manchester is located in an ideal spot when it comes to selecting days out. With the Peak District on one side, and then Cheshire and the West coast on the other, there is plenty to see and do for just a short journey. 
Of course, road links connect each of these places to Manchester, but what if you don't feel like driving and simply want to relax on your journey? If that's the case, then we've got you covered. 
Many ideal destination spots can be reached via train from one of Manchester's city centre train stations. Getting the train means no worries about traffic or needing to plan ahead for a parking space. 
With this in mind, we've taken a look at just a few of the many towns and villages you can reach via a direct train from Manchester. Who knows, your next day out might be sorted from this list…
Castleton
Located deep in the Peak District, Castleton boasts lovely views and a 12th century castle which you can climb up to. The town has plenty of food and drink options, and has charming streets for you to explore. 
To get to Castleton, you need to get the train to Hope. This is the town over from Castleton, and can be reached with a direct, 45 minute train from Piccadilly. You can then get to Castleton by either taking a bus or a 30 minute walk. 
Hebden Bridge
Located on the fringes of West Yorkshire, Hebden Bridge is a market town with a canal and a cosy theatre. With plenty of walks, you'll not be short of spots to get some fresh air. 
Direct trains run from Victoria to Hebden Bridge and take between 30 and 40 minutes. Services are regular, with some days seeing three trains a day.  
Hadfield
The former textile mill town in Derbyshire is brimming with independent shops and cafes. Located in Derbyshire, the town has heritage trails and walks, several of which start from near to the train station. 
Hadfield is the last stop on the line from Manchester Piccadilly, and trains run every 30 minutes. You'll be in Hadfield within 38 minutes.  
Glossop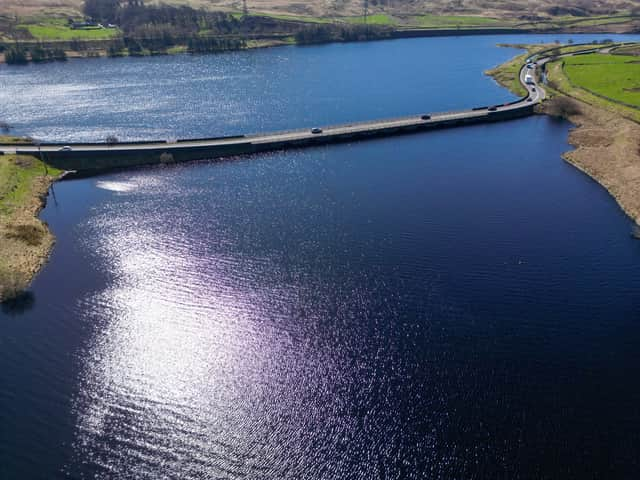 Described as the North Western gateway to the Peak District, Glossop is a cosy market town surrounded by rolling scenery. Due to its location, Glossop makes for an ideal base to explore the Peak District in more detail. 
The town is well connected to Manchester, with 30 minute train services departing Piccadilly every half an hour. The train passes through Godley, Hattersley and Dinting before arriving at Glossop. 
Northwich
Looking west now, and to the Cheshire town of Northwich. The town centre has its charm, and surrounding parks and museums will give you plenty more to see. 
This journey from Manchester will take you a little longer than some of the others, but a direct service should still have you in Northwich in under an hour. The service is hourly from Piccadilly. 
Frodsham
Located not too far from Northwich is Frodsham, a market town which dates from the 13th century. The countryside is on your doorstep in Frodsham, as are museums and a theatre for you to check out. 
From Piccadilly, train services to Frodsham run every hour. The journey will take you around 45 minutes, you can also get on the train at Manchester Oxford Street for a slightly shorter journey.  
Bamford
Back over to the Peak District now, and our final destination of Bamford. There are shops and pubs aplenty, including the award winning 'Yorkshire Bridge Inn' meaning you can easily relax in style. 
Train services run every hour from Piccadilly and takes around 50 minutes to arrive. The train will take you through Edale and Hope, other villages which are well worth a stop in.