Greater Manchester Clean Air Zone: why green and health groups claim it doesn't go far enough
Environmental campaigners and health organisations say private cars should be included in the scheme.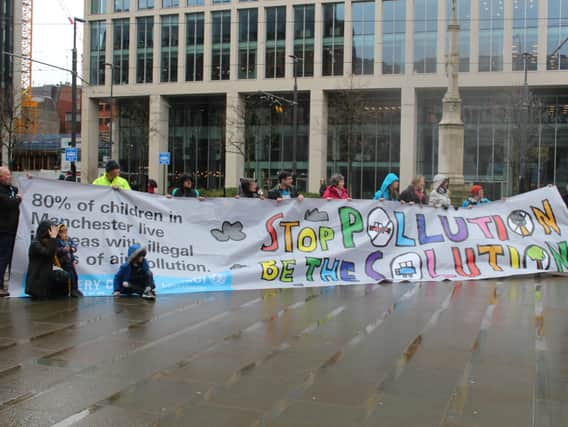 The Greater Manchester Clean Air Zone has been hailed in some quarters as a bold step into a greener future, while others have expressed alarm at the potential cost and business implications.
But for some people, the issue with the plan is not that it is a radical move - but rather that it is not bold enough.
Environmental campaigners and health organisations claim the scheme does not actually go far enough, and have been writing to the authorities to make their voices heard.
They also say far more leadership at a national level is needed to bring in measures that will really make a difference in the battle against filthy air.
What green campaigners say about the Clean Air Zone
Manchester Friends of the Earth are concerned about the number of exemptions to the Clean Air Zone and the timescale being used for its introduction.
They say that given Climate Earth took the Government to court over air pollution levels and a lack of action several years ago, and that schemes have been delayed by a year due to the Covid-19 pandemic, far more urgency is needed.
Pete Abel from Manchester Friends of the Earth said: "There is a need for a Clean Air Zone, we're not opposed to that.
"Our objections and concerns are that it won't achieve what it needs to achieve.
"It exempts private cars completely. There's a school on Princess Parkway where Andy Burnham did a video when he launched the initial plan for the zone, but 80 per cent of the traffic going past that school is private cars.
"There could also be further time exemptions.
"Air pollution was described by an all-party committee in Parliament as a public health emergency. If you dial for the fire service you don't expect a multi-year delay before they come and put out the fire.
"The action we're coming up with doesn't seem to be enough to tackle this emergency."
A number of leading health organisations recently joined Manchester Friends of the Earth in writing to the Greater Manchester Combined Authority (GMCA), which brings together the 10 councils in the city-region.
The letter had signatories from Asthma UK and the British Lung Foundation along with other environmental groups.
The correspondence expressed concern about the delays in implementing the Clean Air Zone, how many vehicles will not face charges and how many are being given extra time before they have to pay.
It asked the GMCA what health modelling had been done before the decisions on timescales were made, given the research that exists on the effects of air pollution.
It also expressed concerns around public transport use, asking what will happen if people do not return to using buses, trains or trams as quickly as hoped for following the Covid-19 pandemic.
When restrictions were lifted last year people quickly returned to using their cars, but the same could not be said for public transport.
"Abdication of responsibility" by national Government
One of Friends of the Earth's biggest issues over the Clean Air Zone is that it has been left to local leaders to implement it.
The group insists it is up to the national Government to really lead the way if air pollution levels are to be brought down.
Mr Abel said: "Essentially the Government has abdicated responsibility. This is not something that should have been landed on local authorities. National Government leadership is lacking on air pollution.
"Greater Manchester doesn't have control of the strategic road and motorway network, which is a major source of air pollution.
"We have called for a scrappage scheme to help people move away from polluting vehicles, including private cars, but Greater Manchester can't do that.
"Cleaning up the public transport network needs national leadership and funding.
"The Government has passed this hot potato to local authorities who don't have the powers or funding to implement schemes that would meet the requirements or legal responsibilities."
What do the authorities say?
A GMCA legal representative wrote back to the environmental and health groups.
The letter said the 10 authorities were committed to bringing down NO2 levels in the shortest possible time, having been instructed to set up a Category C Clean Air Zone by the Government.
It said the GMCA was acting in line with legislation and Government guidance.
The letter also said extensive health modelling and reports had been prepared and monitoring would be put in place to ensure the zone was working appropriately in line with changing conditions and circumstances.
That is also the message from transport bosses in the region.
A Clean Air Greater Manchester spokesperson said: "Air pollution damages our health and plays a part in thousands of deaths every year. Both Greater Manchester's annual status report and GM Clean Air Plan monitoring results show that the pandemic reduced air pollution in the short term.
"However, as travel increased toward the end of last year, we've seen rising pollution levels and we do not expect any improvements in NO2 levels to remain through this year.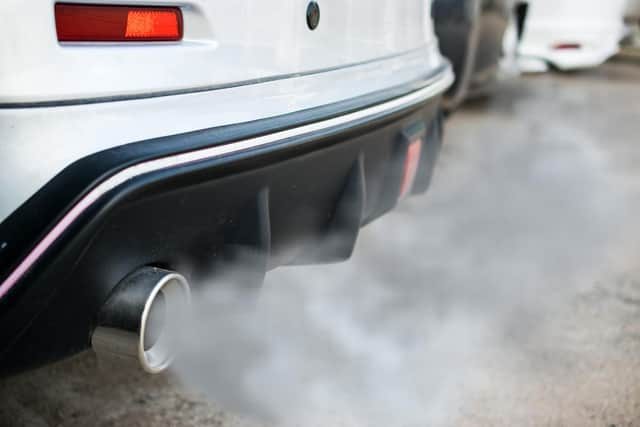 "All of our work is overseen by the Government's Independent Technical Review Panel.
"The panel has looked in detail at Greater Manchester's modelling and has endorsed our work, concluding that a clean air zone is required to achieve compliance."
A Government spokesperson said: "We are helping local authorities tackle air pollution in towns and cities across the country.
"We have already provided Greater Manchester authorities with over £130m to support drivers upgrade vehicles for the new clean air zone, and we continue to work with them to progress these plans."
In response to criticism about national leadership, the Government said it was best for local areas to devise solutions that worked for them, supported by Westminster.
It also said it had not restricted the type of mitigating measures local authorities could put forward and that potentially left the door open for ideas such as scrappage schemes.