Most local authorities in Greater Manchester have not reached the target set down by a global health body for vaccinating children against polio, data shows.
Analysis of NHS figures by our sister title NationalWorld shows several of the city-region's 10 councils have not reached this benchmark for child vaccination against polio.
There is a renewed focus on the disease in the UK after poliovirus was found in sewage samples in London, with health experts urging parents to get their children jabbed.
What does the data show for Greater Manchester?
The lowest figures are in Salford and Manchester which are the only ones in the city-region where fewer than nine in 10 youngsters were vaccinated before their first birthday in 2020-21.
The exact rates were 89.4% in Salford and 89.9% in Manchester.
The other boroughs which did not hit the target were Oldham (91.3%), Bury (92%), Rochdale (92.2%), Bolton (94.3%) and Tameside (94.5%).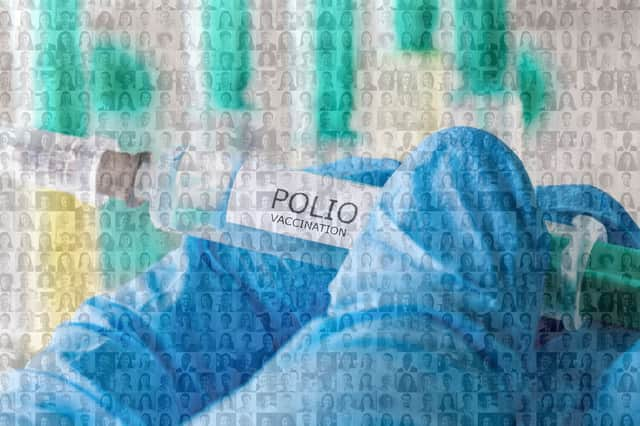 Stockport, Wigan and Trafford had vaccination rates for children under one above the WHO's 95% target.
Trafford had the highest rate in Greater Manchester, at 95.9%.
The figures on children vaccinated before their first birthday are the relevant ones here as protection against polio is part of a six-in-one dose that also guards against diseases including hepatitis B and tetanus.
A primary course is given over the first few months of a child's life with boosters required three years after completion of the primary course.
What has been said about vaccination rates?
Health experts have stressed that the overall risk to public health from the polio detected in sewage samples remains low.
However, parents are being encouraged to get their children vaccinated if they have not done so.
It is thought the poliovirus detected in London sewage samples occured because a vaccinated person entered the UK before February 2022 from a country where an oral polio vaccine has been used for supplementary immunisation campaigns. This is known as a 'vaccine-derived poliovirus'.
Dr Vanessa Saliba, consultant epidemiologist at the UK Health Security Agency (UKHSA), said: "If you or your child are not up to date with your polio vaccinations it's important you contact your GP to catch up or if unsure check your Red Book.
"Most of the UK population will be protected from vaccination in childhood, but in some communities with low vaccine coverage, individuals may remain at risk."