A Manchester city councillor says work to restore damaged grass at Piccadilly Gardens will go ahead - but it's been held up by the bad weather.
Hundreds of people reacted on social media to images shared by Manchester journalist Simon Binns of the gardens looking patchy and muddy, with crates and fencing from the Christmas markets apparently still in place.
Piccadilly Gardens was last year used for the annual markets for the first time, due to regeneration work putting Albert Square out of action, and while the Winter Gardens attraction was hailed a success, it has left parts of the area looking worn.
Heavy rainfall over the weekend also added to the mud.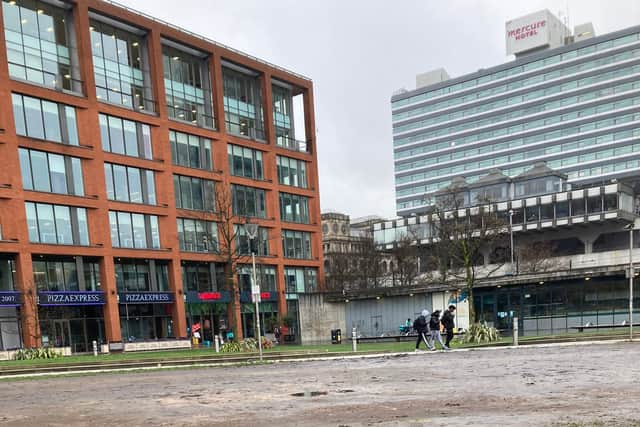 The tweet attracted dozens of replies, including people sharing images of the gardens in their prime.
One said: "Every year everyone, including the council complain about the state of the grass. If the council didn't plonk a market on it for 2 months of the year, grass wouldn't need replacing each year..."
Another joked: "I love how it's being used as a storage area for the Christmas markets!"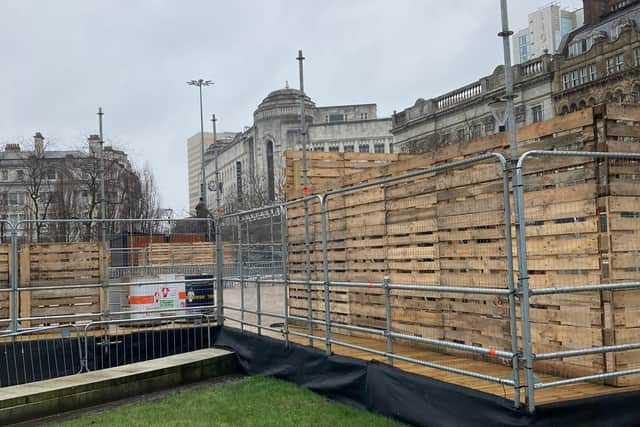 Coun Pat Karney, the city council's markets spokesperson, took to Twitter to update people on what was happening - saying the grass was due to be restored but the recent bad weather had delayed progess.
He tweeted: "Wet weather has delayed the resurfacing of the grass areas. The new turf is on its way. Sure it's a pain but the multiple use of the Gardens necessitates this...
"... The turf is on the way. Albert Sq is out of action so we had to put the Christmas celebrations there and every weekend there are demos on it. We need more public spaces."
A Manchester City Council spokesperson added: "Over the festive period, Piccadilly Gardens was the hub of the Christmas Markets and saw hundreds of thousands of visitors over the holiday season, which has meant the grass in some areas has been worn down.
"The post-Christmas clean-up program has been delayed due to bad weather. Cathedral Gardens has already been re-turfed and Piccadilly Gardens is next, the turf will be laid as soon as possible once we receive it."