Vicky Pattison: former Geordie Shore star says 'women can't win' when trying to have the perfect body
Watch more of our videos on Shots! 
and live on Freeview channel 276
Visit Shots! now
Vicky Pattison has claimed there are "discrepancies" between the sexes and it's impossible for women to achieve the perfect body.
The former Geordie Shore star, 35, from Newcastle, discussed being "frustrated" with the differences of how people talk about male and female weight loss during a recent appearance on the 'This Is Not What I Asked For' podcast.
She cited the reactions to actor Christian Bale and reality superstar Kim Kardashian's respective weight losses as examples. Vicky claimed when Christian Bale lost weight for his role in 'The Machinist' he was praised for being so dedicated to his craft.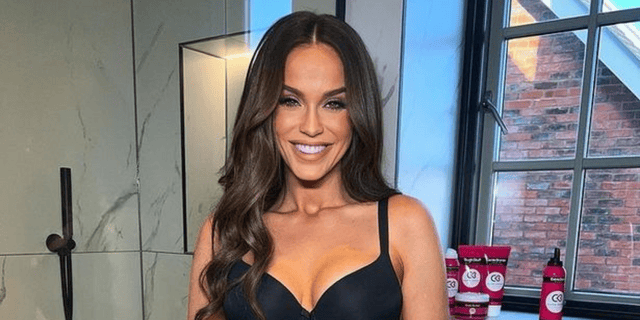 However, when Kim Kardashian lost weight to fit into Marilyn Monroe's iconic dress it was seen as "problematic" and there was a large focus on how unhealthy dieting is.
Speaking about Kim, Vicky said: "Her job is to look good to influence people. It's very unfair that we quite often get the raw end of the deal when it comes to our image."
The former podcaster went on to claim that women are fed contradictory messages when it comes to what their appearance should be and questioned what she's "supposed" to look like.
Vicky argued women are supposed to be healthy and strong but "not too strong" as it will put men off. She added: "You don't wanna look muscly, you'll put men off but don't get fat, boys won't like that either!"
Vicky is famed for speaking her mind and uses her podcast to raise issues that are important to her audience.
The star, who has been overweight and underweight, regularly uses her social media platform to help those who are struggling with their self confidence.  Speaking to Women's Health, she admitted: "I grew up believing that in order to be happy or successful or considered desirable, you have to be waif-like".
Vicky highlighted how being in the public eye was not helpful in terms of her opinion of herself, saying: "Millions of people having an opinion on your body is going to exacerbate any existing body insecurities".
The queen of the jungle confessed: "I believed that when I would get really thin, like when I'd get to be a size six or see that eight stone on the scale, I'd finally be happy and accepting of myself".
However it was not until her thirties, with the help of a therapist and a life coach, that Vicky started to adopt a different approach to how she thinks about herself and her body.
She revealed her "happiness" doesn't come from being a size six and added that she isn't "built that way."
Posting on social media, Vicky said: "As we grow up and learn about ourselves- learn to accept our so called 'flaws' and 'failings'- we realise that beauty isn't about having perfectly smooth skin or a perfect hourglass figure or never making a mistake. Beauty is about learning to love the skin you're in, being proud of who you are and showing kindness to yourself and others."
Fans took to Instagram to share their support.
One said: "We love you queen Vicky ❤️❤️❤️"
Another added: "You are beautiful inside and out, perfectly imperfect. Amazing words, the power of acceptance is so great and I wish it were something that all women could easily do".