Happy Mondays front man Shaun Ryder on new Black Grape music and his favourite Manchester music venues
We sat down with Shaun Ryder for a colourful chat about his love for Salford which was far from dull…
Watch more of our videos on Shots! 
and live on Freeview channel 276
Visit Shots! now
Wild, passionate and sharp as a knife is how you could probably describe Happy Mondays lead singer and proud Salfordian Shaun Ryder. With his other band Black Grape heading out on tour at the end of the year with a new album to boot, we sat down with the man himself to talk about what it means to both play in and be from around Manchester.   
"I'm Salfordian, I'm actually from Salford," Ryder said. "When we started the band back in 1982, you couldn't say you were from Salford because no one really knew it so it was the Manchester tag. New Order and Joy Division are Salfordians, most of the bands under this Manchester tag are Salfordians."
Salford has been put on the map more in recent years according to Ryder, and he believes this will apply to the local football team one day. He said: "Now that we have this big Media City with ITV and BBC and all of that in Salford, we can get away with saying we're in Salford. In about 10 years time, we will probably have a Premier League football team in Salford. Now's the time to say, we are Salford."
The 61-year-old has performed in Manchester for decades with various bands, and the buzz of a hometown show is something which has never faded. "Manchester always has been and always will be crazy for us to play," he says. "We could fill the [AO] Arena with just guest lists. Bez's guestlist could fill that alone. So it's always great to play in Manchester. 
'We now do shows for about five or six thousand people. Even the bass player could have that in his guestlist. It's always good to play your hometown show. I've seen in the diary that there's a show coming up where we are playing at Salford Airport (Barton Aerodrome). It's near me because every morning at about 5am there's a jet landing."
There is a keen interest in seeing Ryder's bands in Manchester, as he added: "All our fans want to come and see us in Manchester, not Liverpool or London. Manchester shows are crazy, and I feel like it's not really changed. My rock and roll life has changed over the years, but Manchester is still like that, it's like it was in the 80s and 90s.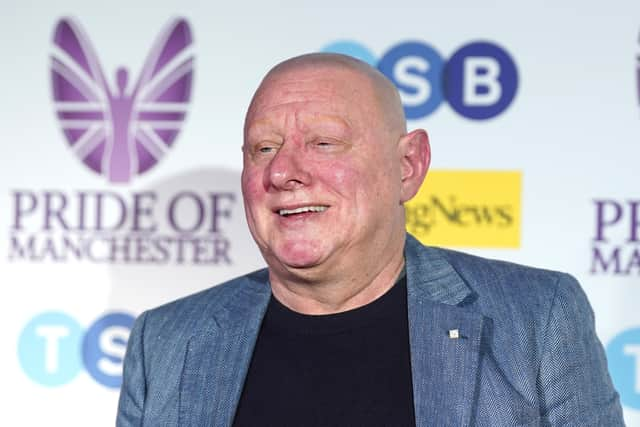 "Manchester has always been great for music. The north is a great place to be talent spotted and you always need a bit of luck, being in the right place at the right time and a bit of 'it's not what you know, it's who you know.'"
As you might have guessed, Ryder has played in many Manchester venues during his career, and he had a story for almost each and every one. "I never played the Night and Day Cafe, and that was a great place for young bands coming up and through the ranks. The Free Trade Hall was great, we had our first gig there in the 1980s. I'd been there before to watch The Ramones and a couple of punk bands. 
"We got to play there and it was absolute chaos. The doors got kicked in and the place got inundated by a load of Salford Heads and nutty Mancs who crashed the gig and filled the venue up even more. For us back then too The Boardwalk was great, we used to rehearse there. When we first moved there we got Simply Red's room, this was about 1985. When you're there you rehearse, play some pool and then go out in the club. We played the Boardwalk a few times."
As Ryder's profile grew, so did the size of the venues he performed in. "I've enjoyed playing the Manchester Apollo and then the bigger venues like the Arena. I also loved G-Mex [Manchester Conference Centre]. Before the big arena, the G-Mex was the biggest venue, before that it was the Apollo Theatre which held 3,000. The G-Mex held around 10,000. In 1989 we got told we wouldn't fill it, and we did it two nights running." 
Throughout the chat, Ryder was hugely complementary of the fans, and they have followed his bands around some of the smallest venues you can imagine. "Our fans [Black Grape and Happy Mondays] are brilliant. We have a great bunch following us, a lively bunch I would say. It's always been extra madness in Manchester. It still takes me about a week to get over a Manchester gig. We played a gig at Corbieres, and my smallest bedroom is bigger than that venue. It was a great place, smaller than the original Cabin in Liverpool.
"When you play in Manchester, the madness ends up on the stage. We are so lucky to have a great bunch of fans. Manchester is the greatest buzz, but it's hard work. My gigs at 61 should not be f***** mental. We've not grown up as a band, and our fans haven't either. Bez is still basically 21 at heart."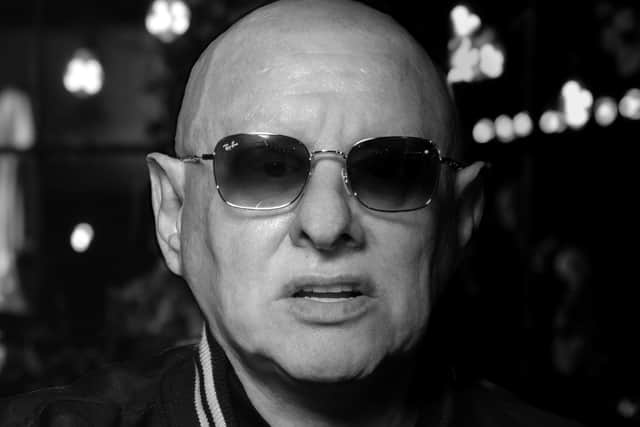 In more recent years, TV appearances have opened up Ryder to all new generations of fans, with many first seeing the front man on I'm A Celebrity... Get Me Out of Here.'
He said: "Because we do the TV stuff, our fan base goes from 8 to 80. Even at over 18 shows we get loads of young fans as well as all the older ones. They are great. Younger fans see us on these TV shows and by the time of the first ad break they're already listening to our music. We're just a little indie band and the fan base has grown through the TV stuff me and Bez have done. Other bands from our era don't have what we have."
Ryder has been and continues to be the life or the party, both on and off the stage. His passion for what he does remains strong and fans of his, Happy Mondays or Black Grape will have plenty of chances to see him in the near future.
Black Grape have released their new album Orange Head and will be taking it on tour in November. The much anticipated Manchester gig will be on Friday November 24 at Albert Hall. Tickets can be purchased through Premier.