The actress, 32, from Manchester, shocked fans when it was revealed that she had broken off her engagement to the Bristol Rovers midfielder only a few weeks ago after celebrating having been together for 13 years. The couple share children Matilda, Charlie and Deliah.
According to The Sun a source said: "Helen's sole focus is the three children she shares with Scott and they want to make this Christmas as 'normal' as possible."
"Scott is a professional footballer so often he won't be around on Christmas day because of his fixtures list, however Helen and Scott are planning something special for the children.
"Although they're no longer together they will work together to make it magical for the kids".
The insider added that the parents will be focusing on their children rather than rekindling their romance.
"Helen's engagement ring snapped earlier this year. She's into all things spiritual and had a feeling so she sought guidance from a psychic medium," a source told The Sun.
"Helen and Scott really tried to work on their relationship but ultimately she saw the ring breaking as a bad omen and one that meant she shouldn't get married."
The mother-of-three previously revealed that she and Scott hadn't shared a bed in seven years.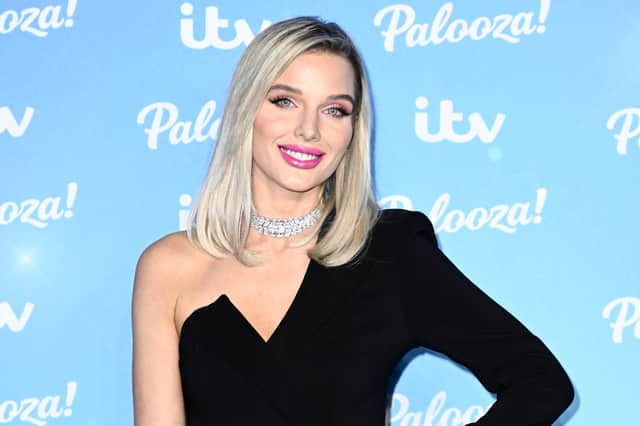 Since their split, Helen has been sharing cosy pictures of herself and her children with her one million Instagram followers.
She has recently returned from filming I'm a Celebrity All Stars, 10 years after she starred in the 12th series.
Celebrities from past series compete in the new show that has been filmed in South Africa and will air in the New Year.